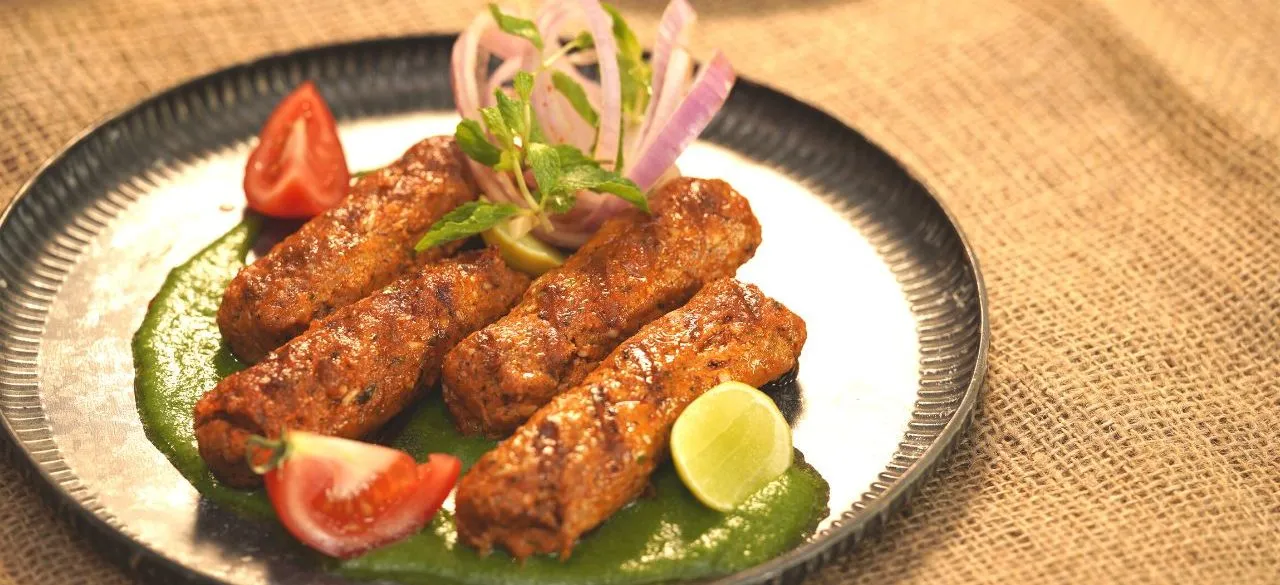 The sacred festival of sacrifice is back and so are delectable get-togethers! Check these Eid-al-Adha recipes to make them even better.
Make the most and delicious out of your hissa this Eid and devour these must-try Eid-al-Adha recipes to leave everyone in a food coma. Right from appetizers to main courses, this list covers everything special for every mutton fan, so keep scrolling.
1. Kaleji
Nothing beats a piping hot plate of Kaleji on the chaotic morning of Eid-al-Adha, and because it's an Eid staple, you can't miss this one. Cook it with a spicy and flavourful gravy, or go for the charred one made on sigdi. Your nashta should include this, so here's a quick recipe.
2. Keema
Keema pav, anyone? Said No, nobody ever (at least in a Muslim household), and so we had to add this to our list. This quick Kheema ASMR recipe is not just music to the ears but also looks totally drool-worthy. The tomato puree is going to enhance the overall taste we feel and so why not give it a try?
3. Parcha
If you are a Kabab fan and haven't tried Parcha, you should definitely taste it this Eid. This appetizer is juicy, and soft, and has a texture of both-boneless mutton pieces and melt-in-mouth kebabs. Try this recipe, as it uses less oil and can be a healthy alternative this festive season.
4. Ghutwa Kabab
Ghutwa kebabs are melt-in-mouth and even though they do not look like kebabs, are believed to have possibly inspired Galauti and Majlisi Kabab of Lucknow. Made by slow cooking, these are traditionally served in earthen pots with besan ki roti and garlic chutney.
5. Nalli Gosht
Another staple of Eid ul Adha is Nalli gosht or Nihari which is worth all the effort as the flavours are rich and out of this world if cooked right. The above recipe is easy to follow and will taste heavenly with rumali or tandoori roti.
6. Malai Seekh Kabab
If you are team mutton seekh, this recipe is going to be your favourite because who doesn't like the creamy texture of the thick malai gravy with soft and juicy mutton seekh kebab? Follow the recipe and taste what we are talking about.
7. Gola kabab
If you are bored with Shami kebabs (though they are irreplaceable), give Gola kebabs a bite as they are tender, and packed with flavours. Traditionally these kababs are roasted directly on the fire but you can shallow fry them, too as the flavours even get better that way. Check this recipe and eat them with some onions and mint chutney.
8. Mutton cheese roll
Add something different to your menu this time, and try these cheesy mutton rolls! The recipe is simple, and since it's hard to go wrong with cheese, making these won't be a disappointment, we hope. Do it for the kids, we say.
9. Mutton Mandi Rice
Go beyond Biryani and Korma this Eid and try your hands on something different and tasty. Slow-cooked mutton, with flavoured rice and salad, is what you need and so check the recipe and devour this heaven.
For more such stories follow Local Samosa on  Facebook,  Instagram,  Twitter, and Telegram.