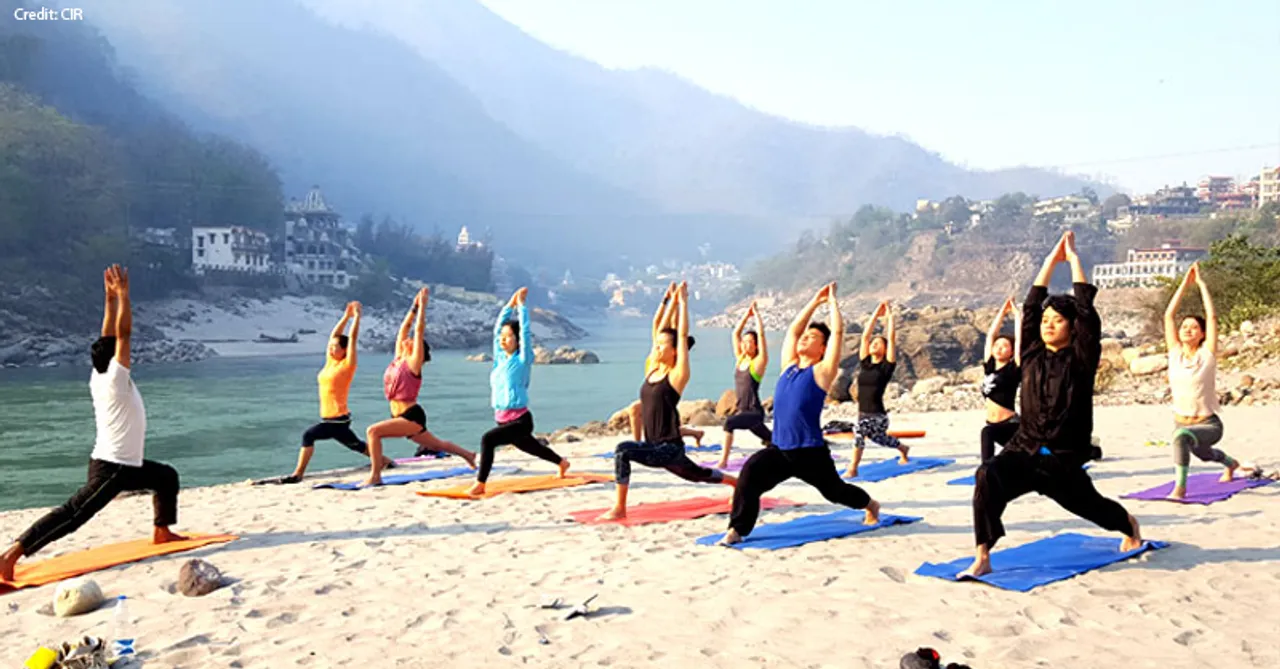 Why not learning the right yoga pose while travelling? If you are a traveller of a yoga enthusiast, you must check out these tourist places to visit to learn yoga while travelling in India.
Yoga is considered one of the oldest forms of meditation n India, with its roots dating back to the Indus-Sarasvati civilization in Northern India. Perhaps, that could be one of the reasons why this form of meditation is still very popular in the Northern Himalayan belt of India attracting lots of tourists to their popular yoga centers and retreats. On the occasion of International Yoga Day, we are talking about a few such places to learn yoga while also ensuring you have a vacation mode on!
1. Rishikesh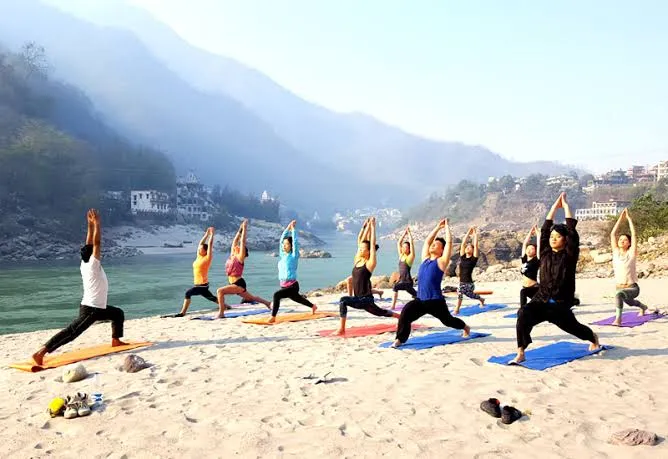 Did you know Rishikesh is called the 'yoga capital of India'? Well, that's right! If you are planning a yoga retreat, you must not forget to check out this Himalayan corner in Uttarakhand situated in the lap of nature that includes various popular yoga centers like Sivannda Ashram, Yoga Niketan, Himalayan Yog Ashram, and many more that provide residential training to the interested tourists. So, how about tracing down the scenic views of river Ganga and learning the right poses in one place?
2. Dharamshala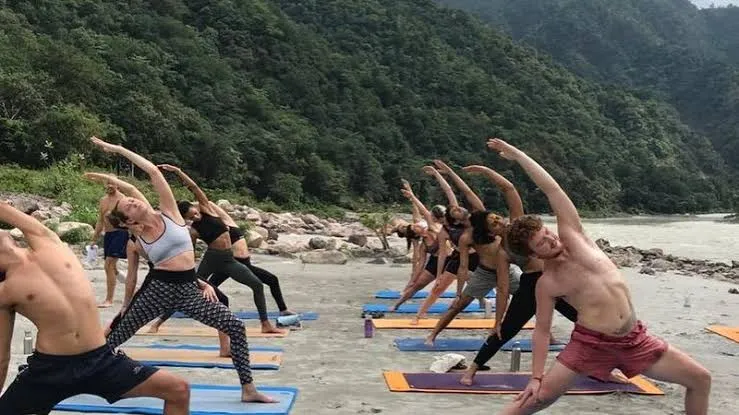 Talking about and not mentioning Dharamshala is just not possible; that houses some of the very popular yoga and meditation centers like Himalayan Iyenger Yoga Centre, Raj Yoga School, Oma Yoga Ashram and more. This place, based in Himachal Pradesh, has a much serene environment, and people flock to the place for the spiritual vibes that run through the air here. So, if a hill station is on your bucket list and you want to tick it off, Dharamshala can be the right pick for you!
3. Auroville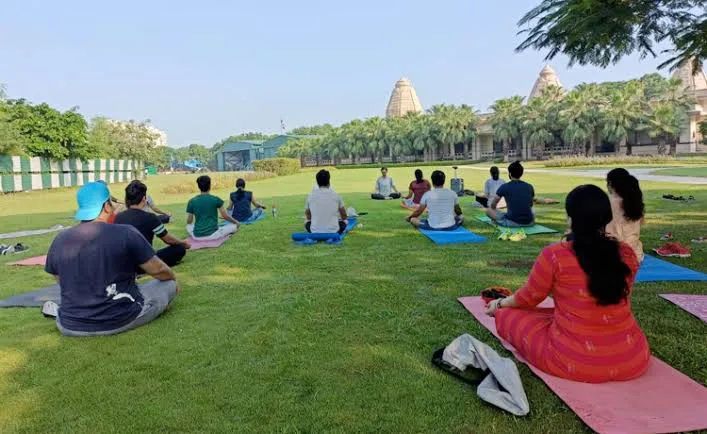 One of the spiritual locations of Tamil Nadu, Auroville, is another best place to learn yoga. The picturesque town down South houses one of the most popular spiritual places, named 'Matrimandir' or the 'Temple of the Divine Mother,' ensures that you don't go without learning the best of yoga practices developed by Sri Aurobindo and The Mother Mirra Alfassa. Moreover, you can also visit Sancya Yoga and Sri Maa School of Transformational Yoga for the much-needed retreat.
4. Varanasi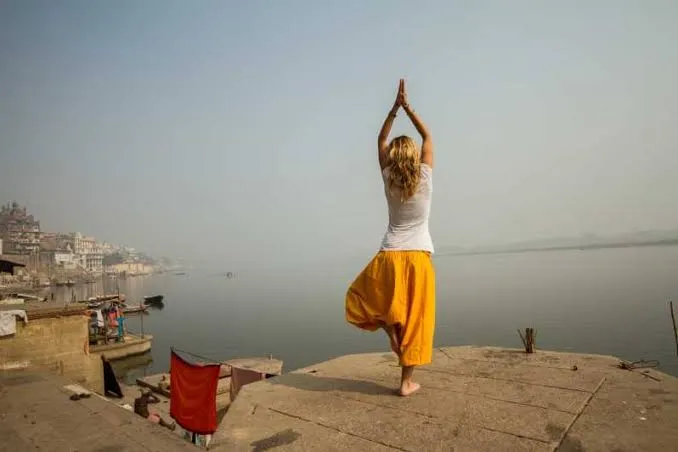 Visit this holy town of Uttar Pradesh, the land for some of the Vishwanath Temple, Shri Vishalakshi Mata Shaktipeeth Temple, Dashashwamedh Ghat, and various other religious sites. Not only this, but Varanasi also has various yoga studios that capture the attention of many tourists. While in Varanasi, you can visit Brahmavarchas International Yoga Academy, Art of Living Centre, Kashi Yog Sansthan, and more to rejuvenate your mind.
5. Wayanad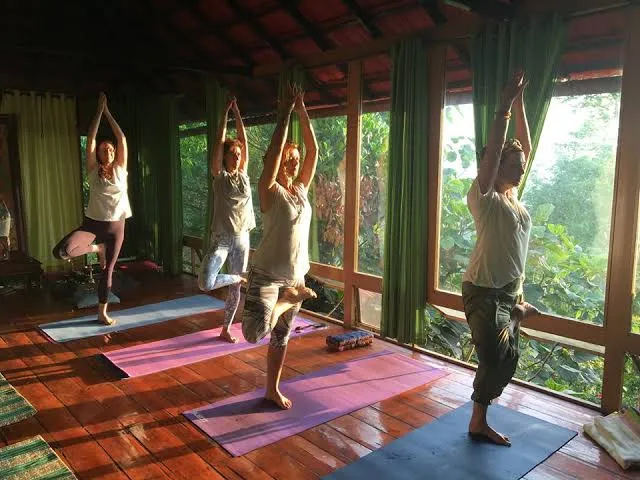 Wayanad is not just a scenic place in Kerala but is also best for learning yoga and other meditation practices. The place is filled with natural aroma and the spiritual essence with some of its popular yoga places like Ayurjyothi Yoga Centre, Udayagiri Rejuvenation Retreat Centre, Kannur Ayurvedic Centre, and more. So, when do you plan to visit?
6. Mysore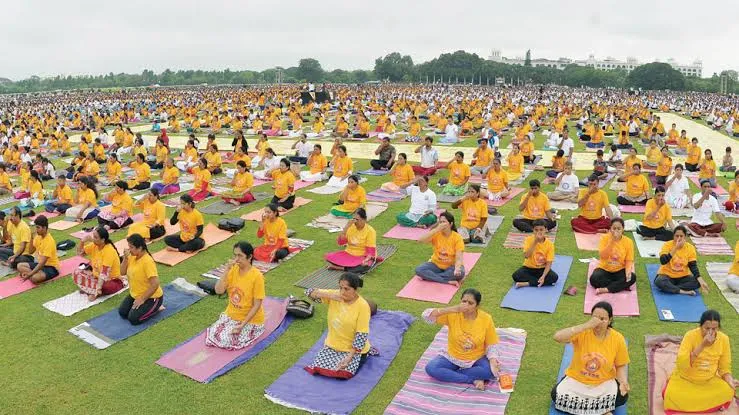 Let us tell you that Mysore has a significant association with the history of Yoga as not only is it the birthplace of the yoga teacher and ayurvedic healer, Sri Tirumalai Krishnamacharya, but also of Ashtanga Yoga Institute. This popular yoga center was established in 1948. This cultural city has also been home to many yogis in the last and people come here in large numbers to also indulge themselves in the profoundness of Yoga!
For more such stories follow Local Samosa on Facebook,  Instagram,  Twitter, and Telegram.