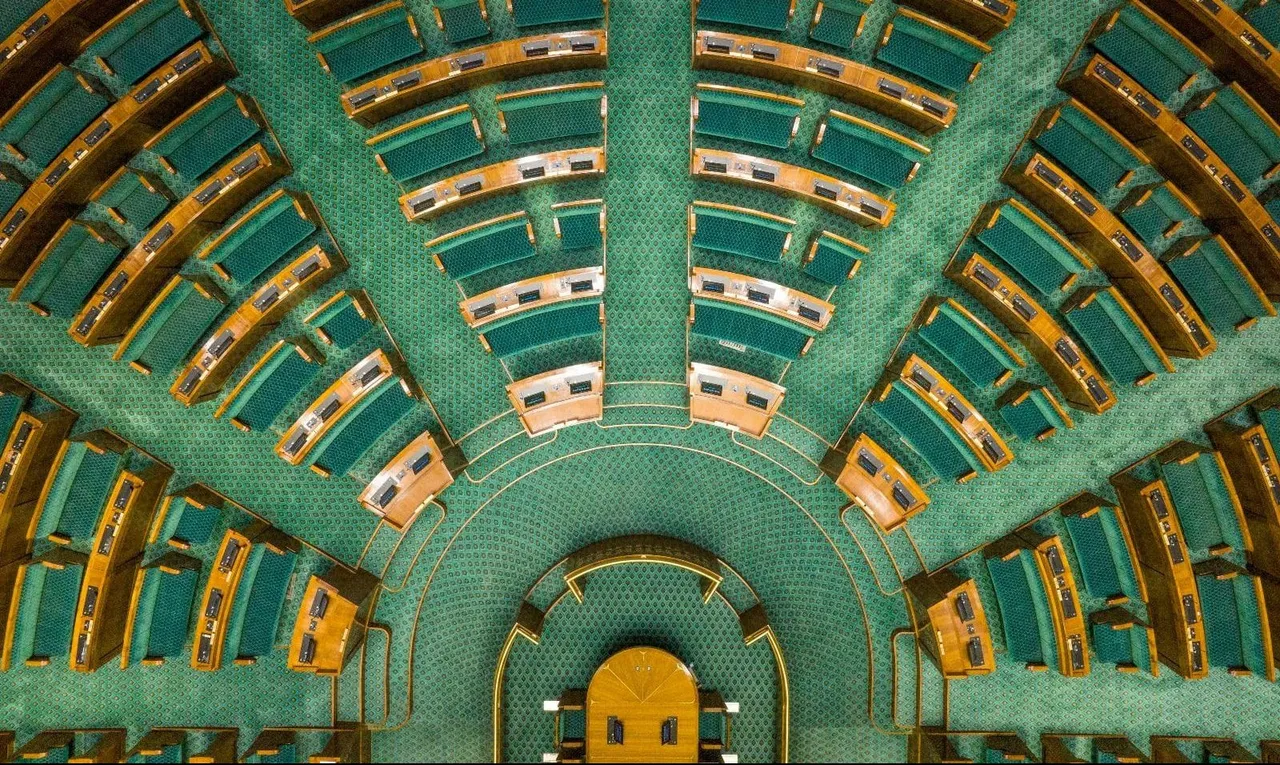 Hand-woven by 900 artisans from UP, these carpets for the new Parliament took more than 10 lakh hours to be made, and we couldn't be prouder! 
One of the most recent hot topics that everyone seems to be talking about is the inauguration of the new Parliament. But did you know that the flooring of the Temple of Democracy features commissioned carpets that adorn the exquisite Indian motifs with pride and was made by local artisans? The Lok Sabha carpet features the motif of the national bird Peacock, while the Rajya Sabha carpet carries the national flower Lotus. Both these carpets were made by 900 artisans from UP associated with a homegrown carpet brand called Obeetee!
The colors used in the carpets at the new Parliament
The carpet placed in the Lower House of the Parliament has an Indian agave green shade inspired by the plumes of Indian Peacocks. On the other hand, the carpet in the Upper House is inspired by the Kokum red shade of Lotus. 900 expert craftsmen and 300 finishers from Bhadohi and Mirzapur – villages in Uttar Pradesh worked on these carpets, and it took them around 18 months to complete these carpets.
The intricate details of the workmanship go beyond the word 'grand' here. Combined, both the carpets cover an area of 50,000 sq. ft. 158 pieces were created separately and then stitched together for the Lok Sabha carpet, while for Rajya Sabha, it was made by stitching 156 such pieces in a way to sync the semi-circular architecture of the Houses with 35,000 sq. ft. area each. The woven carpets have 120 knots per square inch, which means a total of 600 million knots.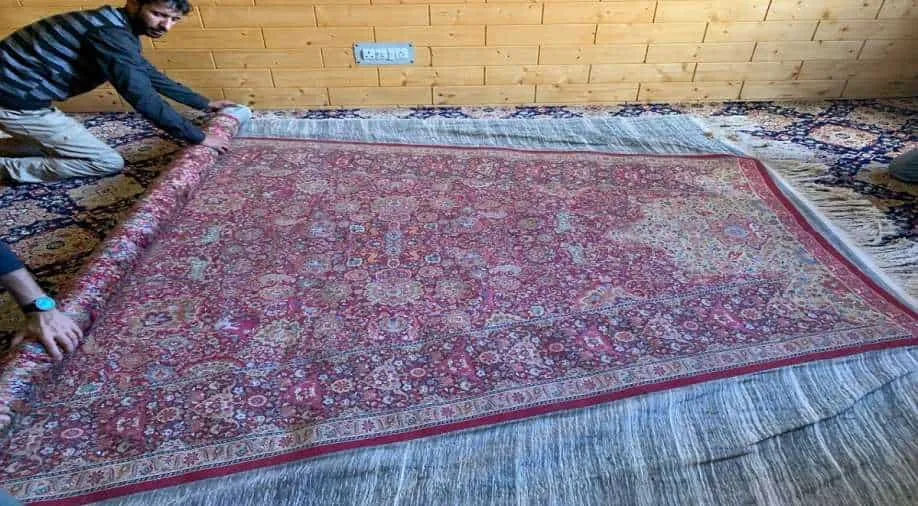 One of the largest carpet-making companies, Obeetee Carpets is behind these works of art, but this is not the first time the company has crafted carpets for such grand architecture. Before this, this homegrown brand also made carpets for the Rashtrapati Bhawan in 1992, when the original carpets from before independence got frayed.
For more such stories follow Local Samosa on Facebook, Instagram, Twitter, and Telegram.