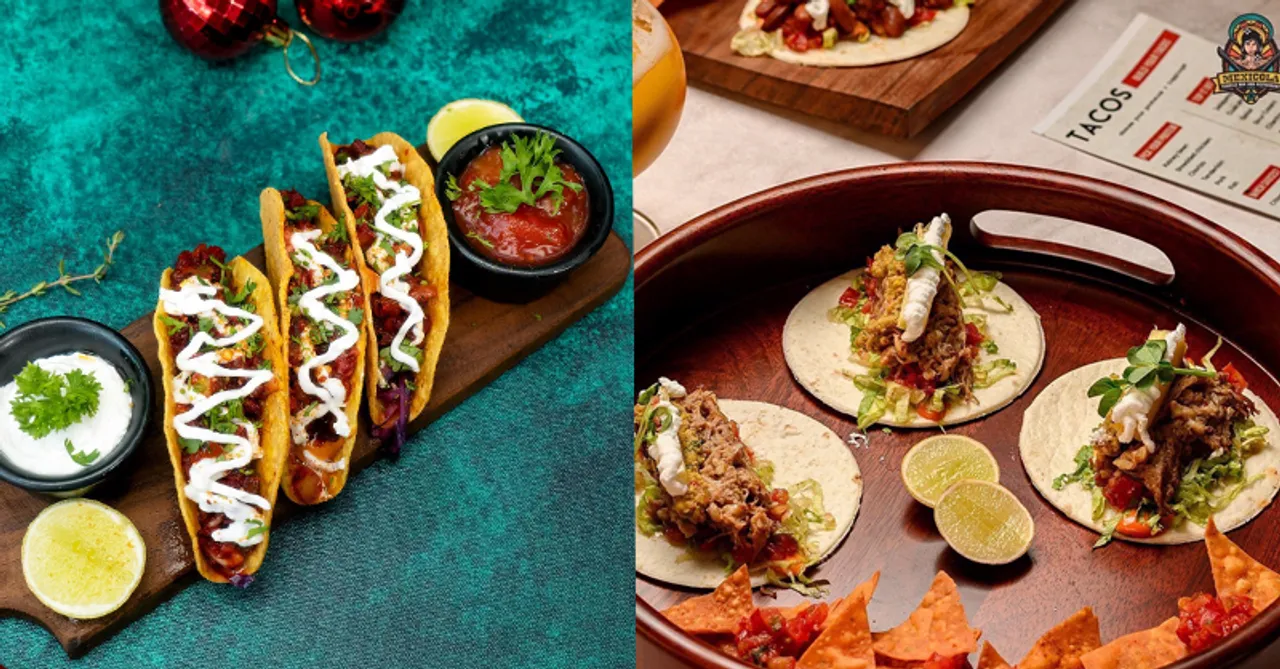 This Mexican grill and artisanal tequila bar offer some great drinks, excellent non-veg Mexican food, a serene feel in the day, and a wild vibe at night as it becomes a party place!
Let's Taco about this hidden gem in Anjuna, Goa, which we've recently discovered, and that serves some lip-smacking non-veg food along with some fine mocktails and drinks! Mexicola, as the name suggests, is a Mexican grill and artisanal tequila bar in Anjuna with an open ambience that will make you feel as if you are in the southern portion of North America. Let us tell you why you should visit it and so keep scrolling.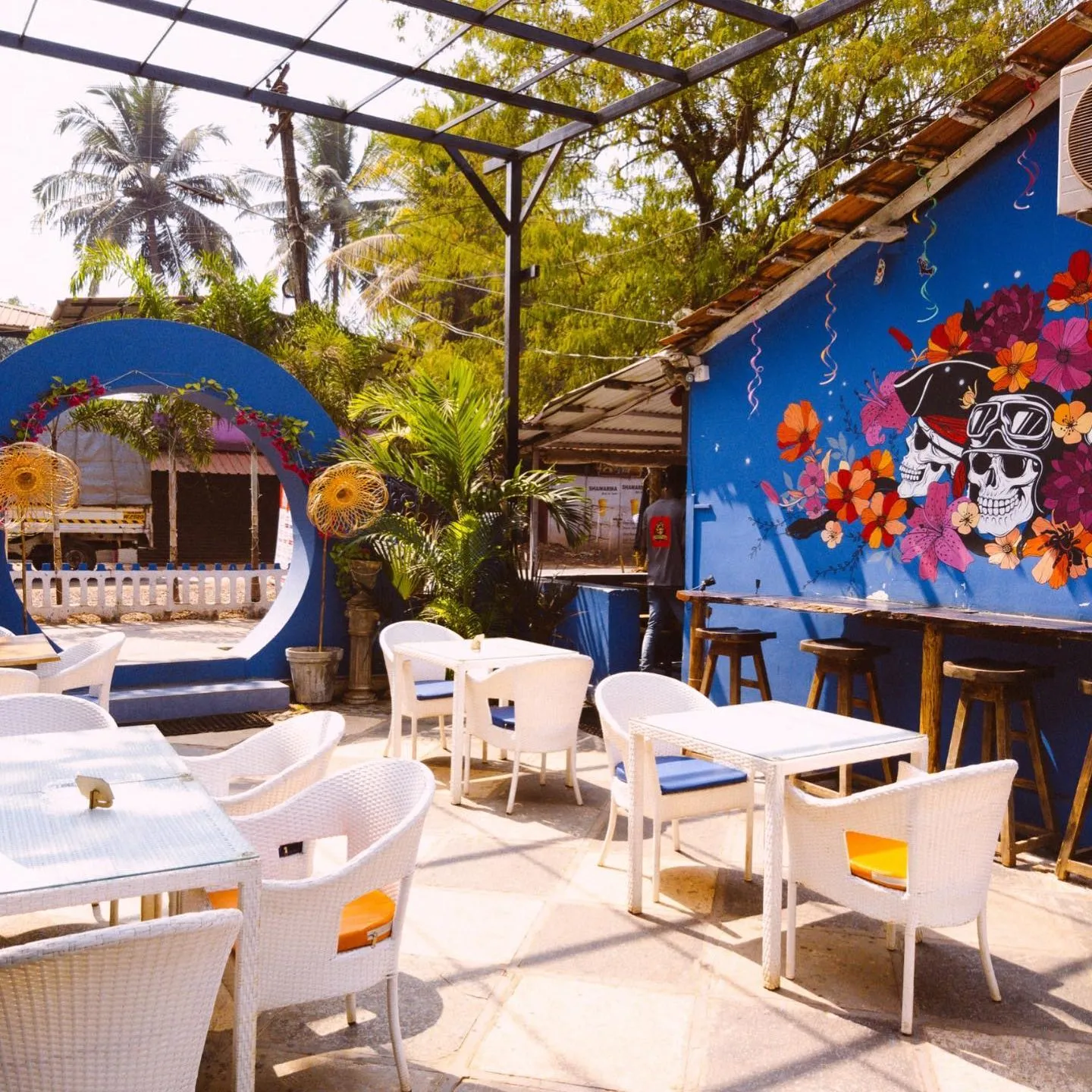 1) Good non-veg Mexican
Well, if you also love tacos and quesadillas with generous filling, here's what you should be ordering at Mexicola. Go for the Al Pasto, a soft-shell taco featuring a delectable combination of pork and pineapple. Before you judge us, let us tell you this taco was a bomb and was served with sour cream, salsa, and pickled vegetables. The pork was soft and had a hint of spice and tanginess. It was definitely one of the best pork dishes we've tried in Goa up until now. Other than this, we also devoured the Chicken Quesadilla. The tortilla was stuffed with chicken, cheese, onion, and chipotle aioli, and it was yumm and filling.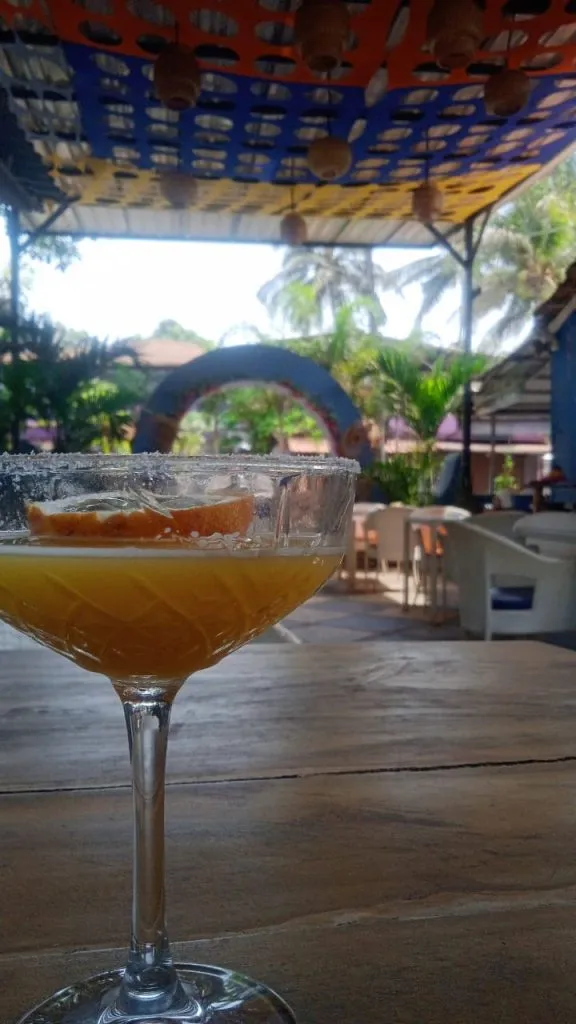 2) Artisanal tequila bar 
To quench our thirst, we sipped their refreshing Pineapple Mint Lemonade! This mocktail was smooth, creamy, and had a minty and lemony taste. From the cocktails, we ordered Buena Onda, a fun combination of desmondji, passionfruit, orange liqueur, sea salt rim, and citric solution. It was a little strong, and the taste of the alcohol was sharp.
3) A Mexican vibe
Not just great Mexican food but Mexicola also offers a great view. The blue round entrance is decorated with Mexican Calavera art and looks beautiful. As you enter, on the right, there's another wall art which makes it a perfect place to click pictures. Wear the hat which is kept on the side and pose for your feed. On every table, a small slate is kept where the staff writes a fun food pun. The surrounding is green, and the ceiling features vibrant textiles.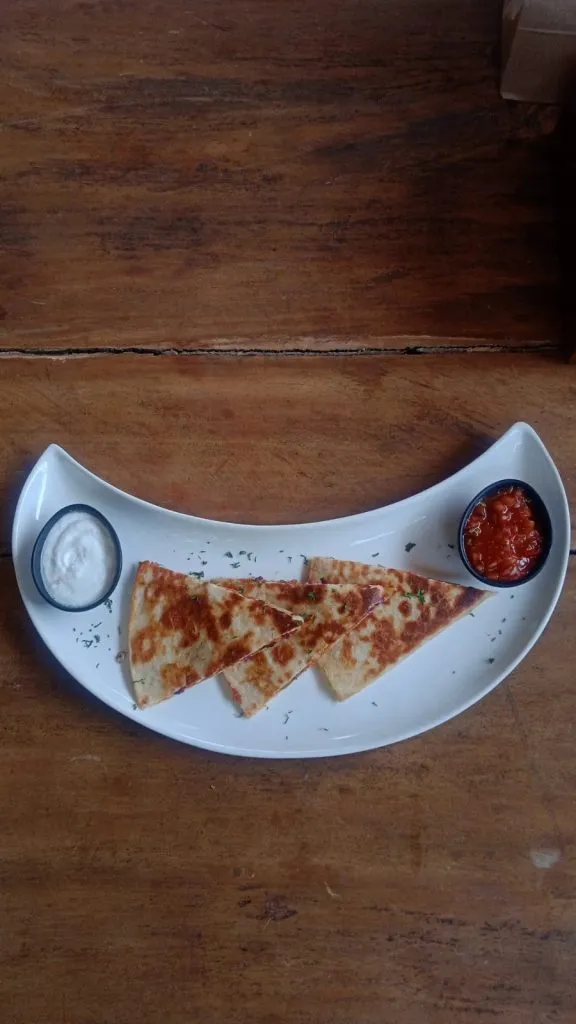 In a nutshell, Mexicola in Anjuna is a good option if you love Mexican food. In the evening the place gets even better as that's what the manager told us. So, if you are up for some party sharty, plan a visit in the evening.
Where: H 1755/2, Manzal Waddo, Anjuna, Goa.
When: 12noon – 11:30pm
Price: Rs.1,200 for two
For more such stories follow Local Samosa on Facebook, Instagram, Twitter, and Telegram.