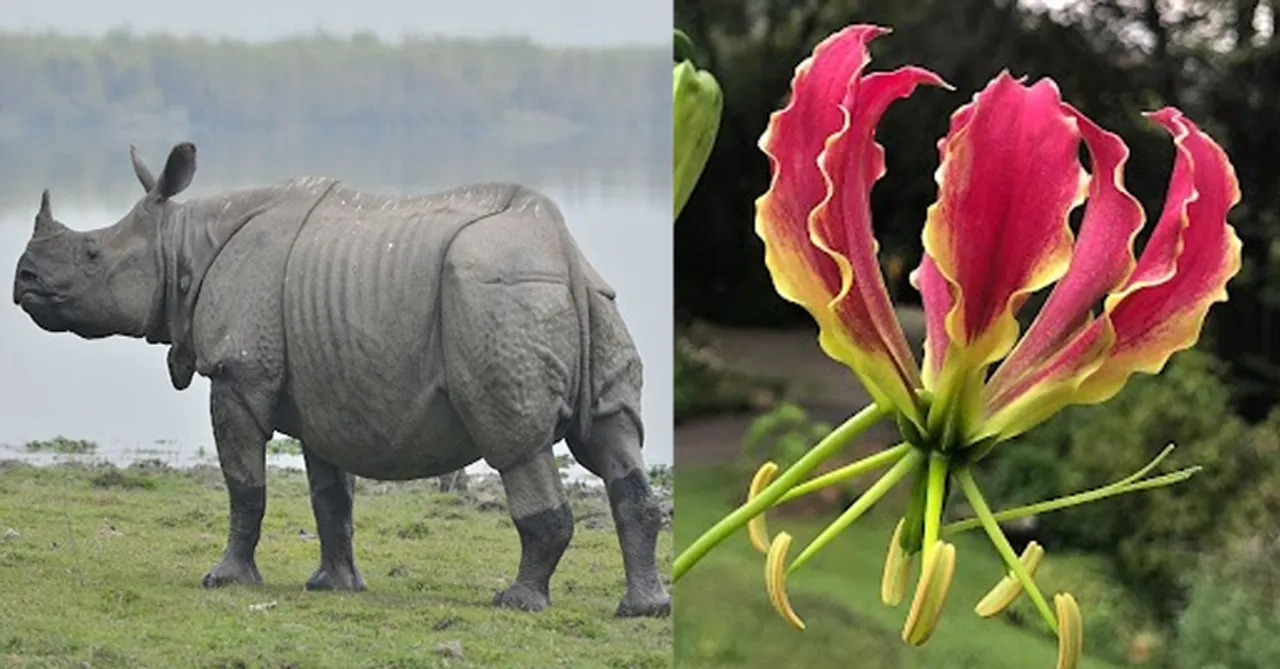 Many birds and animals have their origin in the country and some of them are now on the verge of extinction. Find the list of endangered species only found in India as we observe Endangered Species Day.
Every year on the third Friday of the month of May, Endangered Species Day is observed to protect the species at risk. This is the 18th annual Endangered Species Day and also marks the 50 years of the Endangered Species Act (ESA). This day is observed to preserve and safeguard the plants, animals, and birds. In order to conserve the endangered on our land, we have a list of species only found in India that are now sadly becoming extinct.
Endangered Animals
1. The Gaur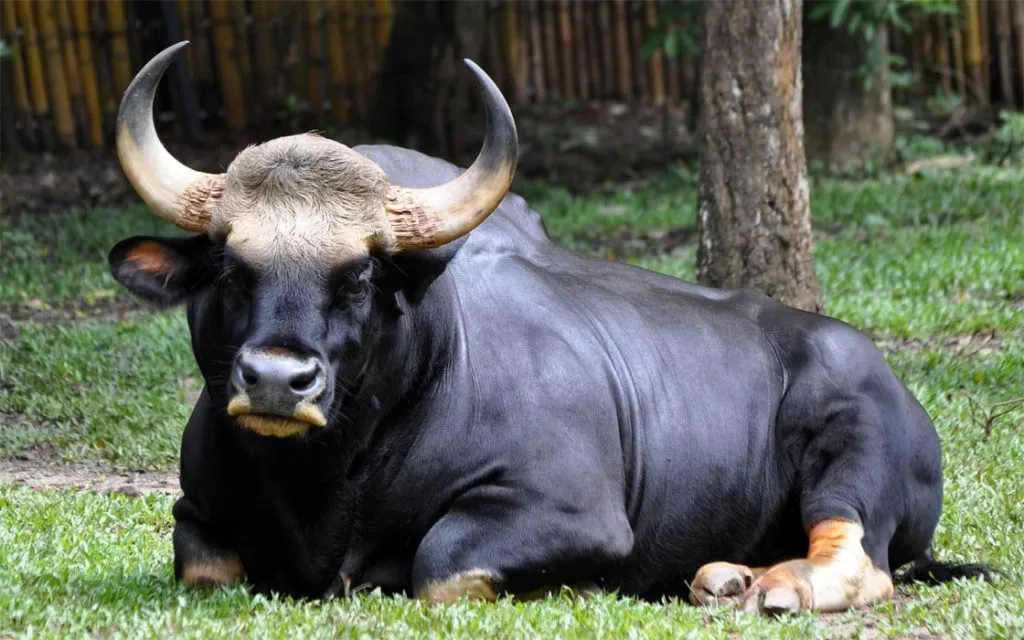 The Gaur or Indian Bison is a species of animal that is indigenous. This animal has been enlisted as Vulnerable on the IUCN (International Union for Conservation of Nature) Red List since 1986. It is the tallest species of wild cattle found in India. These strong and massive dark brown creatures prefer to stay in evergreen and moist deciduous forests. They are protected in some of the national parks of India, like Nagarhole, Bandipur, Kabini, Masinagudi, and BR Hills in Karnataka.
2. The Great Indian Rhinoceros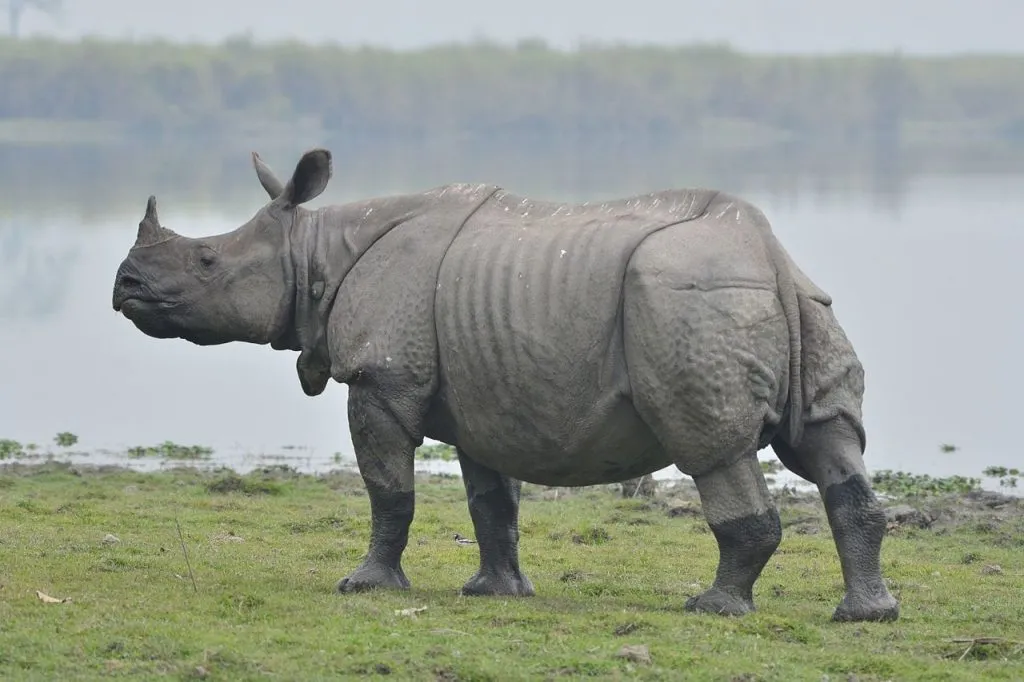 The great Indian Rhinoceros or Indian Rhinoceros or simply called Rhino, is another animal of Indian origin. This big creature has thick grey-brown skin with pinkish skin folds and one horn on its snout. They once were found in large numbers in the Northern part of India along the Brahmaputra, Indus, and Ganges river basins but now are also listed on the IUCN Red list. They mostly live in grasslands and wetlands. Assam has the highest number of Rhinos, with more than 85% of the population in Kaziranga National Park. Other places where they can be found are Jaldapara and Gorumara National Park in West Bengal, and Dudhwa National Park in Uttar Pradesh.
3. Nilgai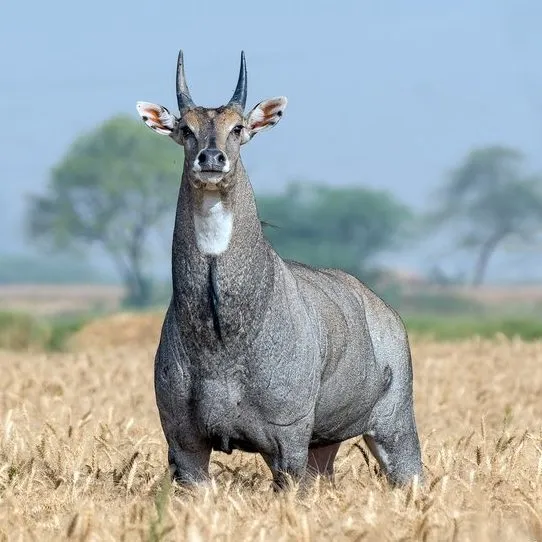 Nilgai, literally translated as 'Blue Cow,' belongs to the antelope family and is the largest of all in Asia. This animal is categorized as the 'least concerned in India' by IUCN, and approximately 10,000 of them are only left in the country. This bluish-grey animal is known to survive in dry areas like grassy, steppe woodlands and hillsides. They are mostly found in Madhya Pradesh, Bihar, Rajasthan, Assam, Uttar Pradesh, Maharashtra, and the Himalayas. Gir, Bandhavgarh, and Kanha are some National Parks where they are preserved.
Imperil Birds
1. White-Bellied Heron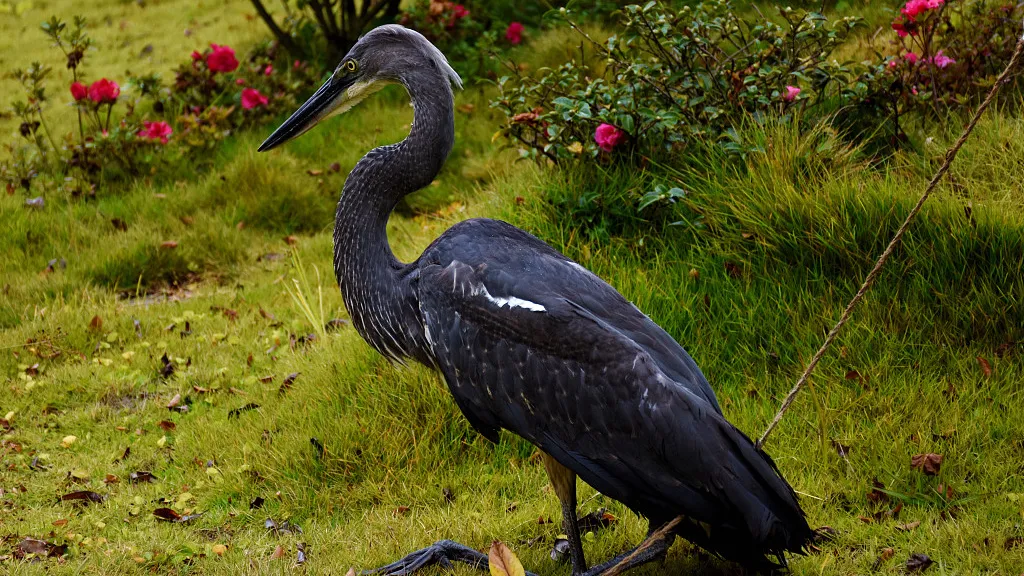 Another critically endangered species in the list of birds is White Bellied Heron or Imperial Heron. The bird has dark gray wings, a pale throat patch, and a white belly. Mostly found in broadened forests and foothills of mountains, these come under the top 50 endangered species in the world. Only about 200 of them are left on the entire globe, and we must strive to protect them. It was seen in Kamlang Tiger Reserve in Arunachal Pradesh last year. Assam and the foothills of the Himalayas are some of the places where you can get a rare sight of them.
2. Great Indian Bustard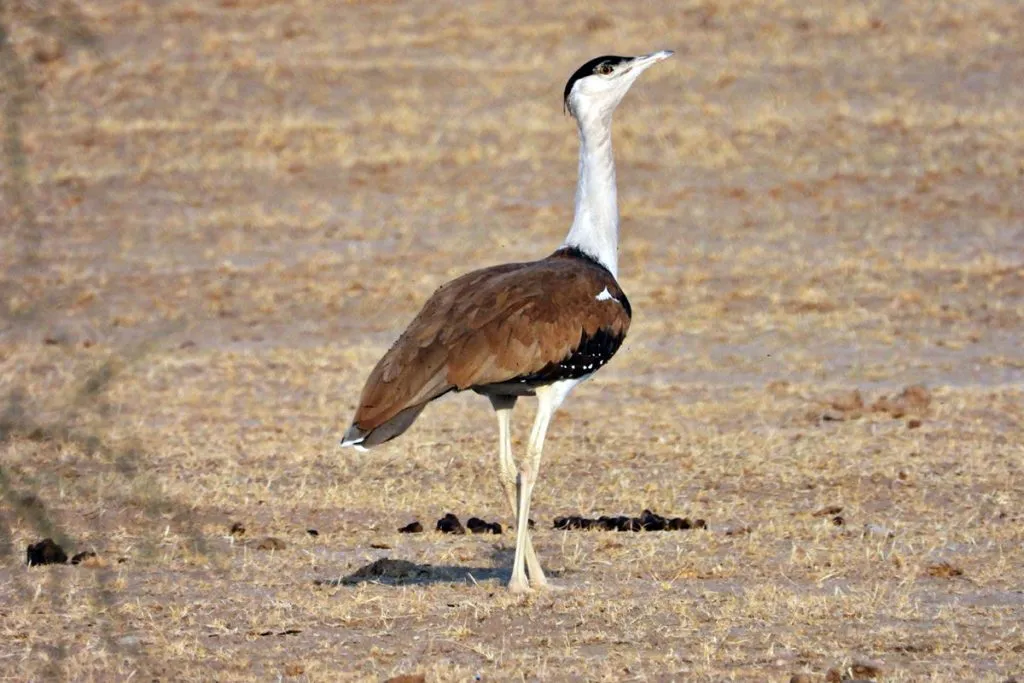 The Great Indian Bustard or Indian Bustard is a brownish-yellow bird with a black crown on the forehead and pale wings. They are listed as 'critically endangered species' on the IUCN list. The bustards are bound to live in grasslands and steppe regions as they are one of the heaviest birds to fly. The Indian government runs various projects to conserve this species. Under one such scheme, 'Project Great Indian Bustard', they are kept in DNP (Desert National Park) Sanctuary in Rajasthan. Gujarat, Maharashtra, Karnataka, and Andra Pradesh are other states where they are found in a few numbers.
3. Jerdon's Courser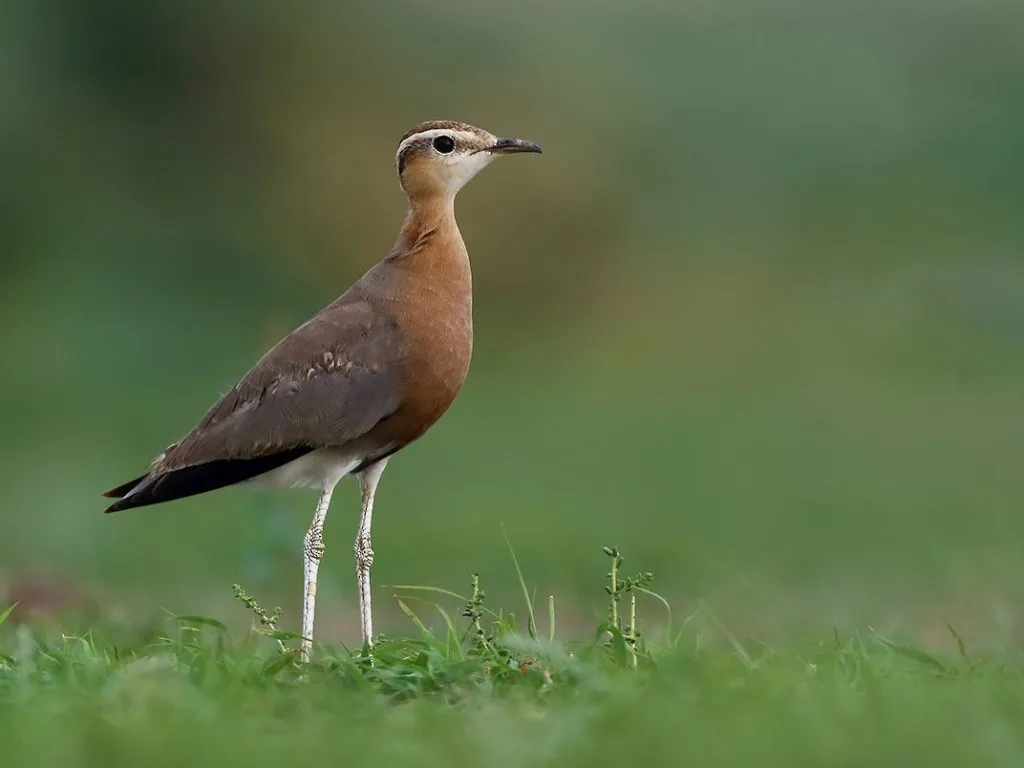 Jerdon's Courser, named after British zoologist Thomas C. Jerdon is yet another 'critically endangered species' in the IUCN's red list. It is a nocturnal bird (meaning it usually comes out at night) and likes to stay in lightly grazed and open areas. This little bird has shades of brown on its body with a black bill. It is only found in Andra Pradesh and Telangana and was last seen in Sri Lankamaleshwara Wildlife Sanctuary, AP.
'Need To Conserve' Plants
1. Ebony Tree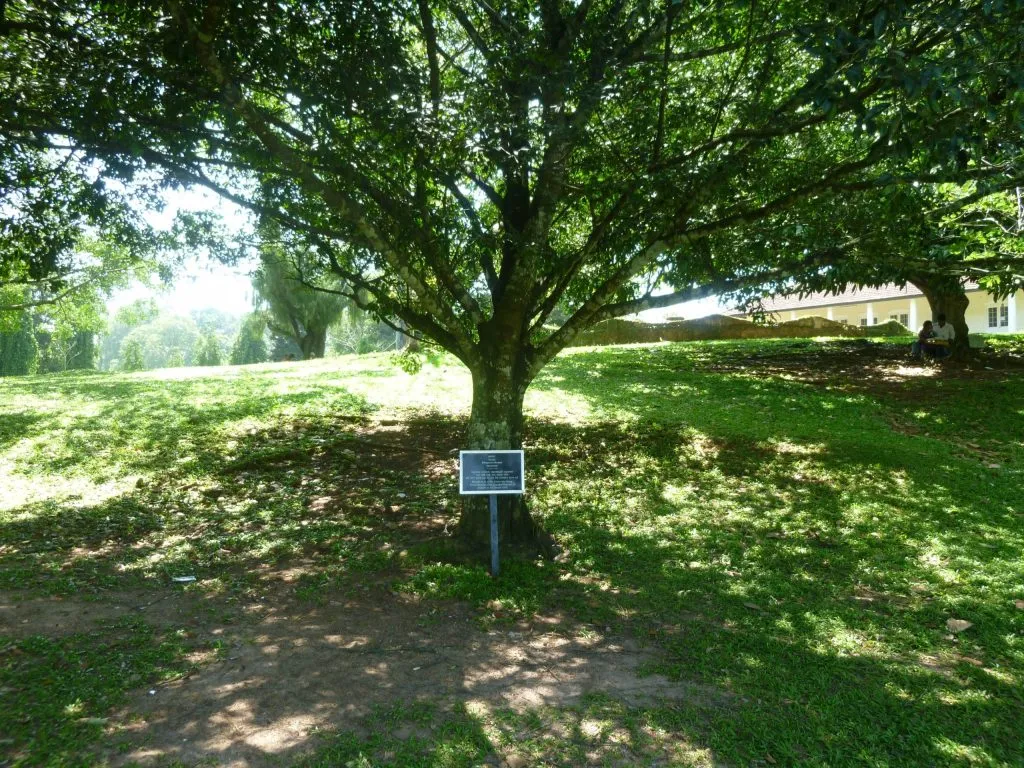 Ebony Tree, or East Indian Ebony, is native to India and Sri Lanka. The tree was once found in abundance in the country and is now listed on the Endangered list by the IUCN. It is a species of flowering tree in the family Ebenaceae and mostly grows in semi-deciduous and evergreen forests. These trees are found in the southern part of India.
2. Assam Catkin Yew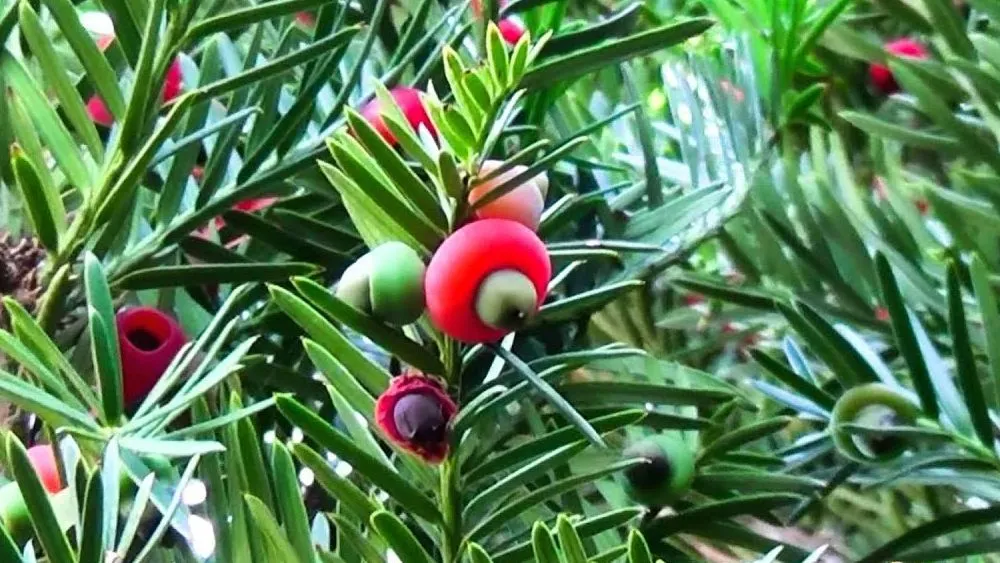 Assam Catkin Yew or known as Amentotaxus Assamica scientifically, is a species of conifer in the family Taxaceae. It is a shrubby tree with a nut-like seed that is reddish-pink in color. The plant is endangered due to its low reproduction rate. They are mostly found in the moist deciduous forest of Assam. Other places where they are found in India are Arunachal Pradesh, including the hills of Turoo, Delei Valley, and the hills of Dafla.
3. Glory Lily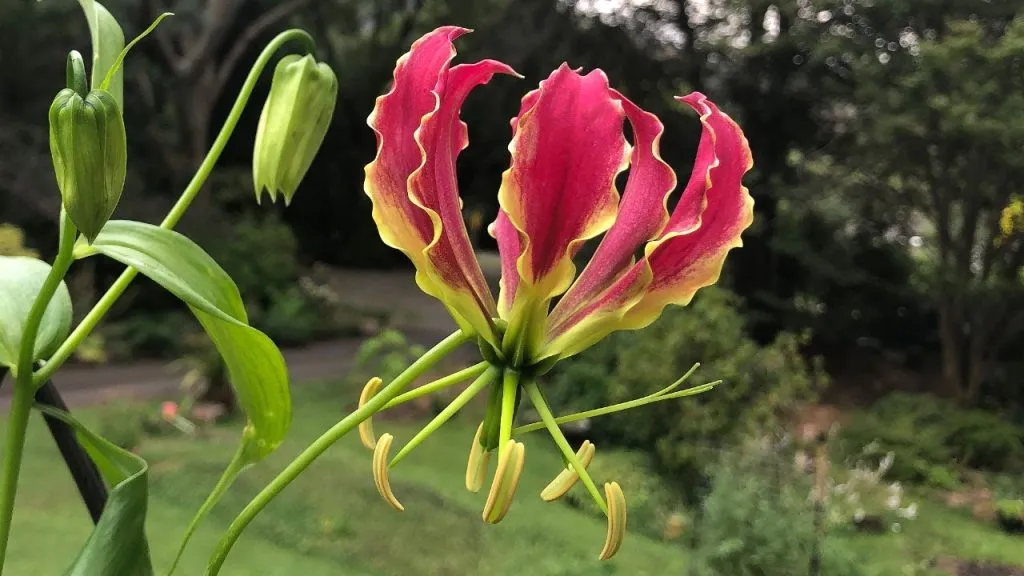 Malabar Lily or better known as Glory Lily is one of the rarest flowers. The Leaves of the flower are bright green and lance shape. The bright pink color makes it very attractive. They mostly grow in open sunny areas. It is cultivated in Tamil Nadu to protect against its extinction and is naturally found in the Himalayas, Western Ghats, and North East India.
For more such stories follow Local Samosa on Facebook,  Instagram,  Twitter, and Telegram.