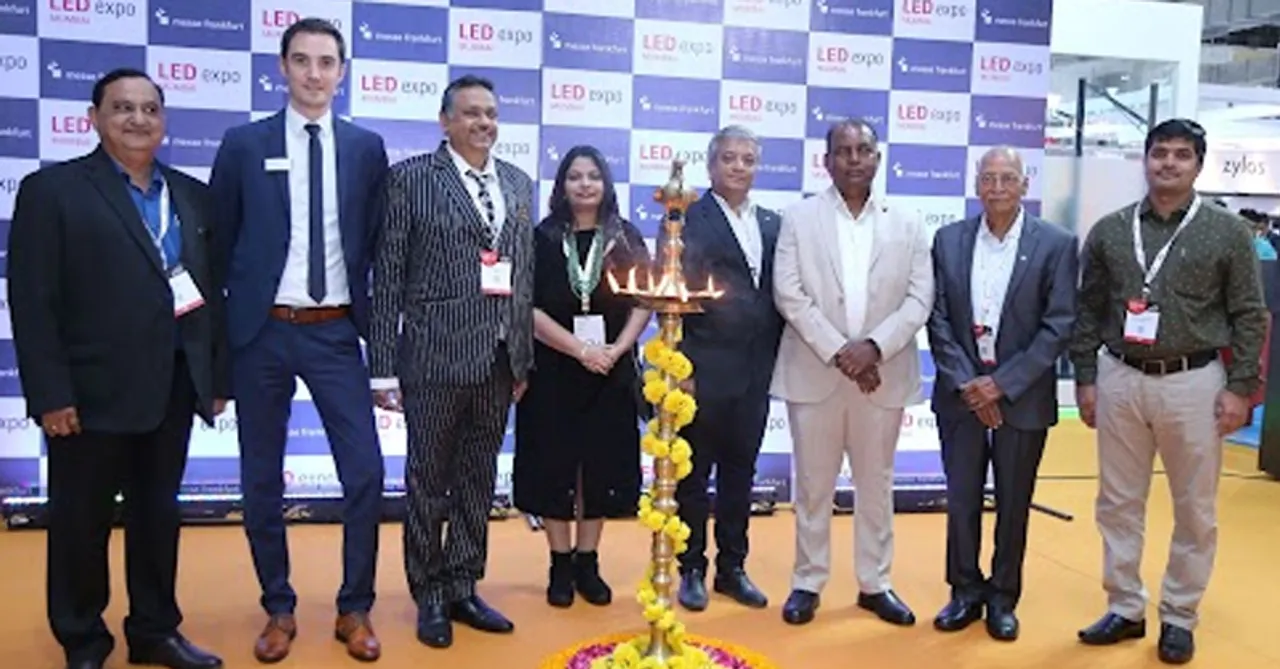 Making a comeback in the city is the 25th edition of the LED Expo 2023, with various exhibitors from across the world participating in it.
The 25th edition of LED Expo 2023 kicked off yesterday in Mumbai with 220+ exhibitors from contingents like India, China and Denmark focusing on lighting categories like LED application, lighting signages, display components/accessories, raw materials, power supply, machinery and manufacturing equipment. Along with this, a book titled, 'The Power of Stories' was also launched on May 12.
The opening day of the silver jubilee edition witnessed a panel discussion, 'Emerging Market of Smart Lighting (LEDs) in India' – ISLE, which shared insights on the emerging smart lighting technology market was also hosted. This was followed by an exclusive presentation on Light + Building Frankfurt & Light Middle East, displaying the business opportunities for Indian companies via Messe Frankfurt's global Lighting Trade fair platforms thus, becoming an integral part of the global supply chain.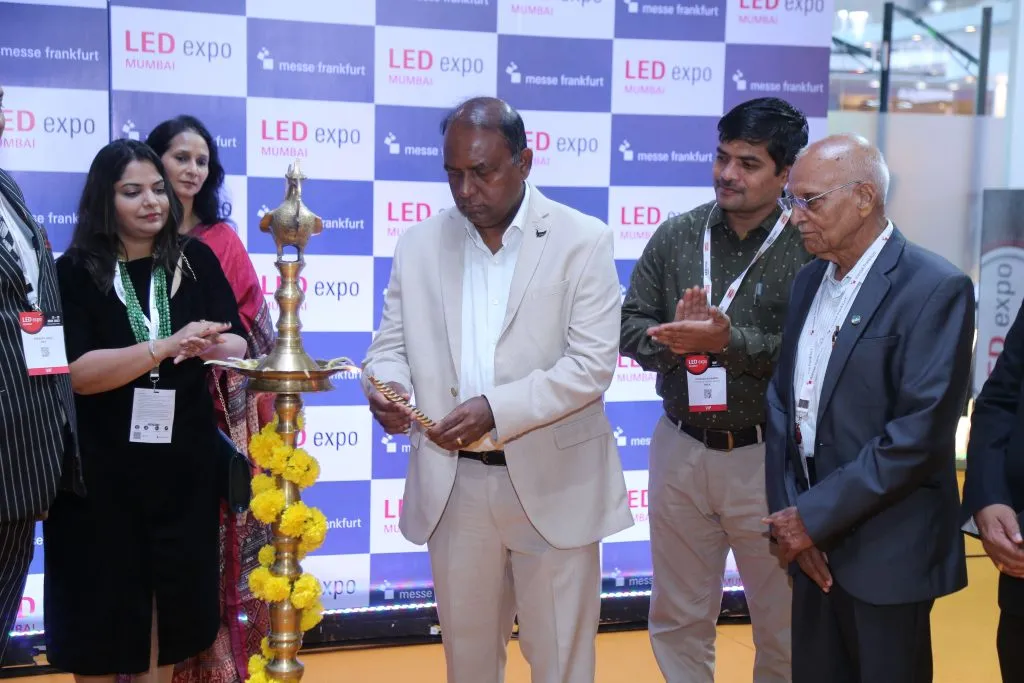 Talking about the show's objectives, Mr. Raj Manek, Executive Director and Board Member, Messe Frankfurt Asia Holdings Ltd said: "LED Expo has seen strong growth throughout the years and today, at the inauguration of the 25th edition we are sure to reach greater heights. It gives me immense pleasure to say that with strong support from the government & associations LED Expo started back in 2009 has stood the test of time by consistently delivering results and increasingly becoming the maiden choice of LED manufacturers, suppliers and buyers across India. LED Expo, as a brand over the years, has increased awareness and evolved by bringing global technologies to the show floor with new trends in the industry." 
The show received a grand start with notable representatives from leading companies and associations making their presence felt at the inauguration. Taking the lead as a chief guest Shri. Dinesh Waghmare, IAS, Hon'ble Principal Secretary Home, Govt. of Maharashtra, shared: "In a country which celebrates light each year with the joyful Diwali festival, efficient lighting systems should be becoming more affordable and accessible. By covering the initial cost of energy-efficient technologies and reducing the risks involved in proving their commercial viability, LED Expo is a trusted platform showcasing such products that are affordable and marketable for businesses. LED Expo aims to increase energy efficiency across India through the promotion of efficient technology such as LED lighting, super-efficient and tri-generation systems."
On the second day of the trade fair, a panel discussion will be organised on "Future of IoTech in home & building – KNX IOTech" focusing on how IoTech technology will define the future of the IoT devices to be used in the smart home and building of NextGen. Following this, There will also be the unveiling of the coffee table book 'The Power of Stories' featuring interviews of 40 Indian women lighting designers.

For more such stories follow Local Samosa on Facebook, Instagram, Twitter, and Telegram