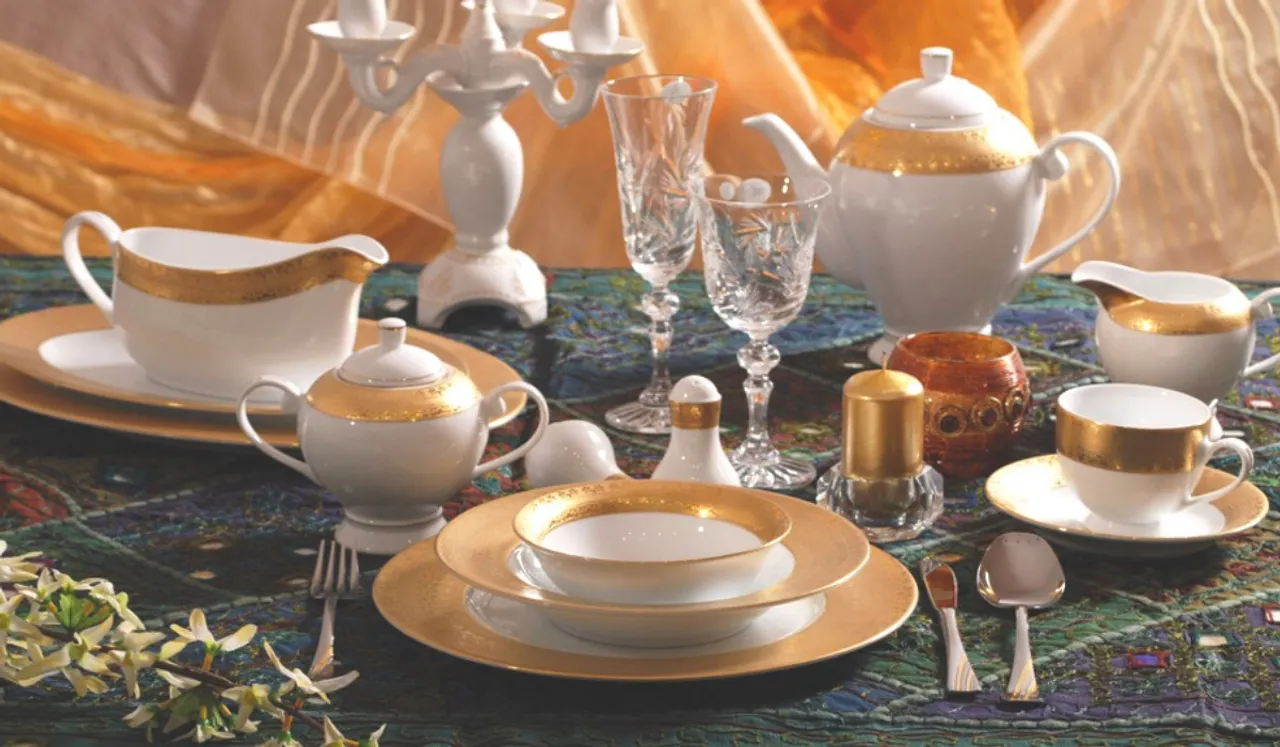 Make your meals not just taste delectable but aesthetic as well with these tableware brands!
If you are someone who enjoys the art of food presentation and takes pride in the dining experience, you understand the importance of having the right tableware. Fortunately, there are several tableware brands that cater to those who value the aesthetics of their dining table. From ceramic bowls and plates to glasses and cutlery, these brands offer a wide range of options that are not only functional but also stylish. Whether you are hosting a dinner party or simply enjoying a meal with your loved ones, investing in high-quality tableware can make all the difference in elevating your dining experience.
1. Serving bowls from The Table Fable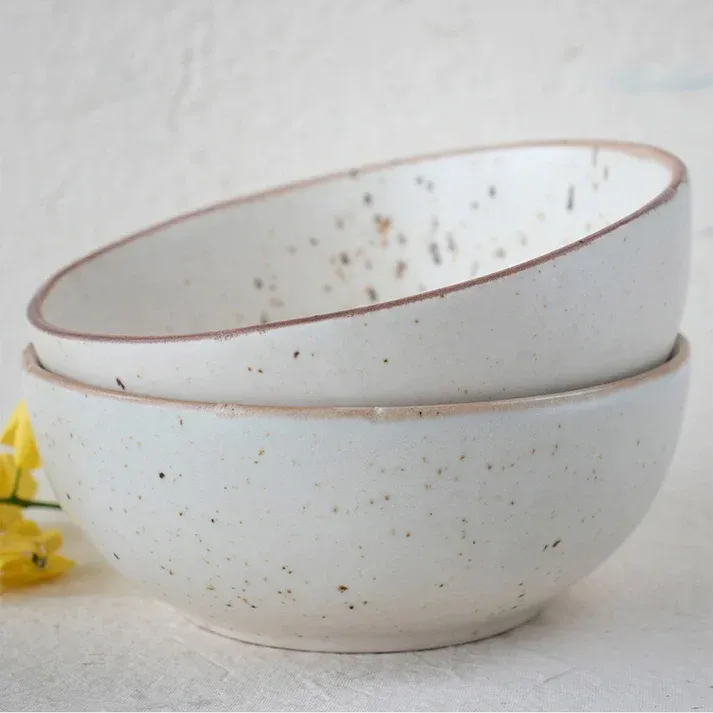 To complete a well-appointed dining table, elegant serving bowls are a must, and The Table Fable is a brand you can definitely explore. Their ceramic bowls are beautifully designed, and available in various shapes and sizes to suit your table setting perfectly. Additionally, they are practical, as the entire collection is microwave, oven, and dishwasher safe. The Table Fable's range of quarter and dinner plates is also noteworthy, as they emanate a luxurious aesthetic that adds an extra touch of elegance to your table. If you love hosting food parties, The Table Fable's collection is sure to enhance your dining experience.
2. Cutlery set from thinKitchen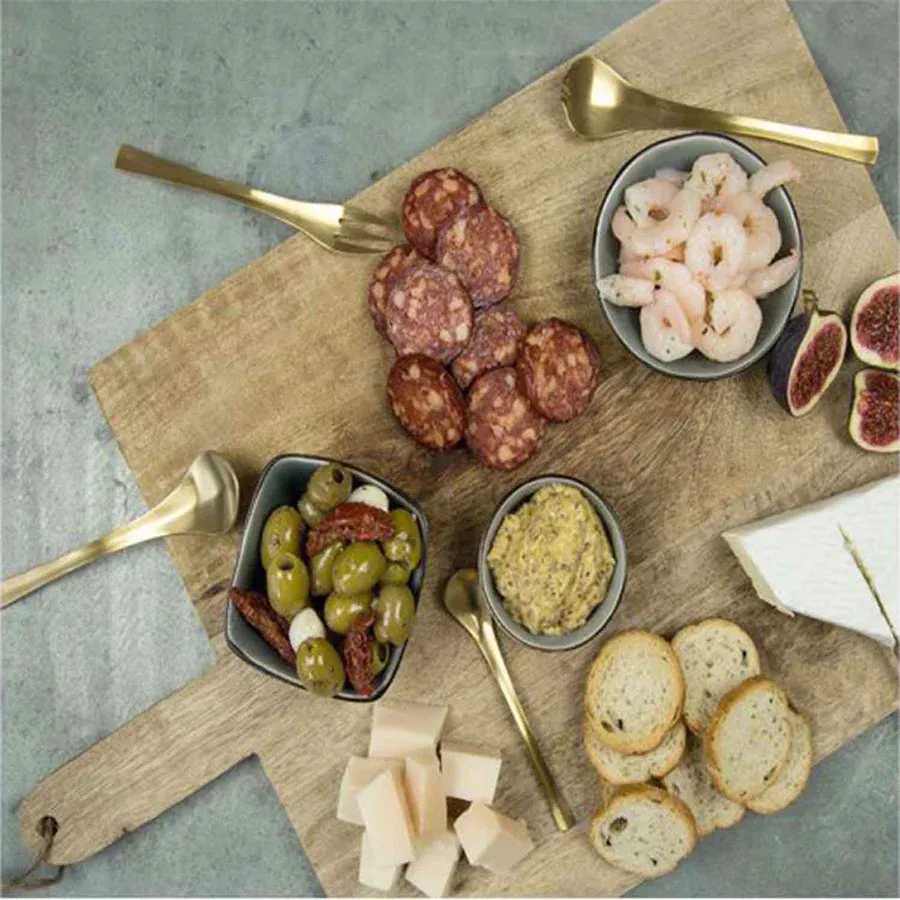 If you're looking to elevate your dining experience, a quality cutlery set is a must-have, and thinKitchen is here for the same. This brand offers a sophisticated range of cutlery sets, featuring an array of tapas, forks, knives, and spoons with prongs. The set shown in the image above is what caught our attention, boasting a stunning gold coating that adds a touch of glamour to any table setting. You can also check out thinKitchen for their bakeware and Tea & coffee mug collection.
3. Glassware and teapot from The June Shop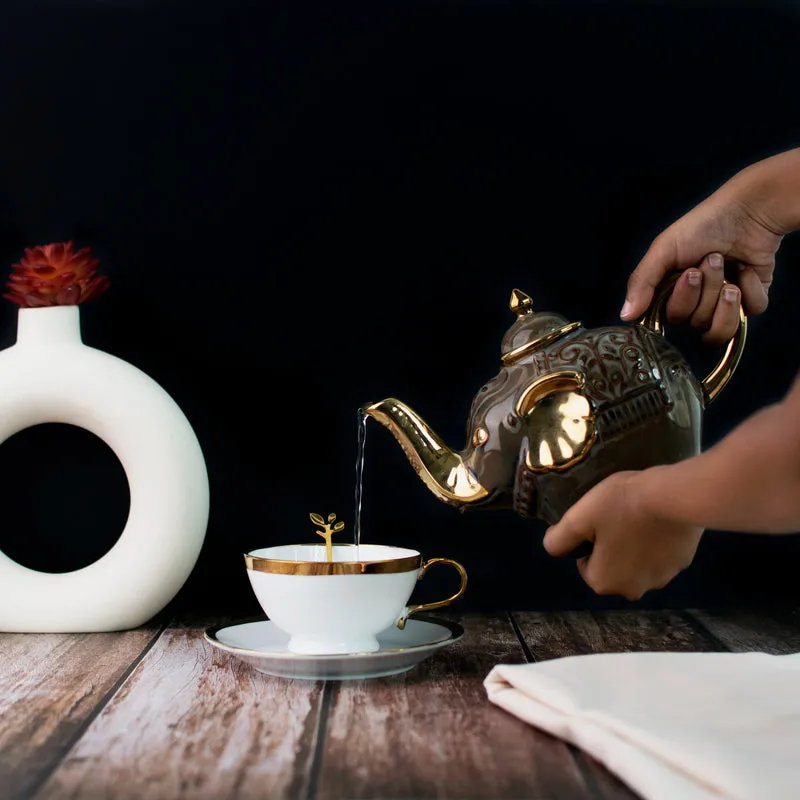 The June Shop is an amalgamation of funky, trendy, minimalistic, aesthetic products for its exquisite home decor, stationery, travel essentials, and tableware collection. If you love modest and designer tableware, this homegrown brand should be on your list. In addition to its range of products, The June Shop offers a delightful selection of tea kettles and glassware that are sure to add a touch of sophistication to your space. With its vintage look, the elephant tea kettle is one of our favorite picks from their collection. The glassware, with intricate details, is perfect for taking Instagram-worthy pictures and taking your table setting one notch higher. You can also take a look at their impressive selection of serving plates.
4. Dinner set from Home Centre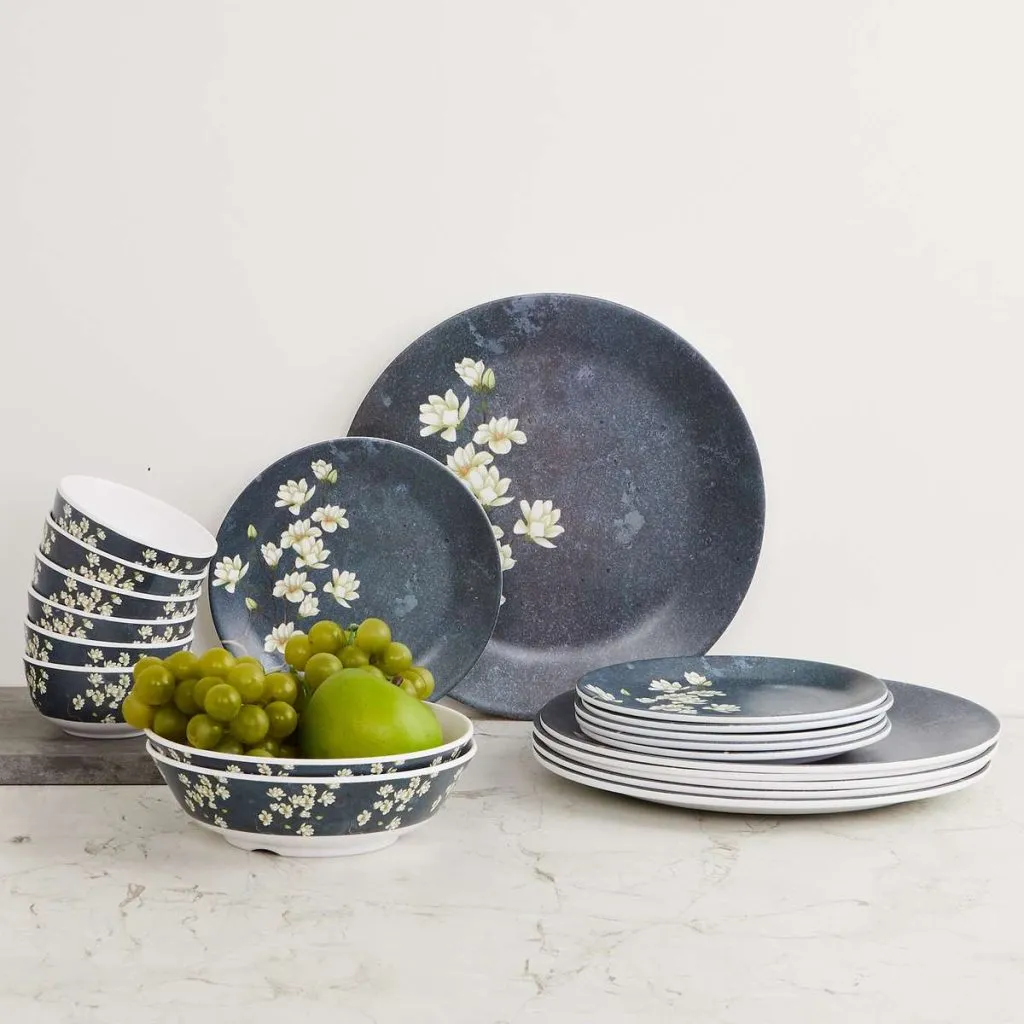 And then there's the dinner set which can help you receive compliments like no other thing and can even make the food look a little more appetizing. Home Centre has some great options, but this grey one with pretty flower details is something that caught our attention and so do have a look.
5. Glass bottles from Muun Homes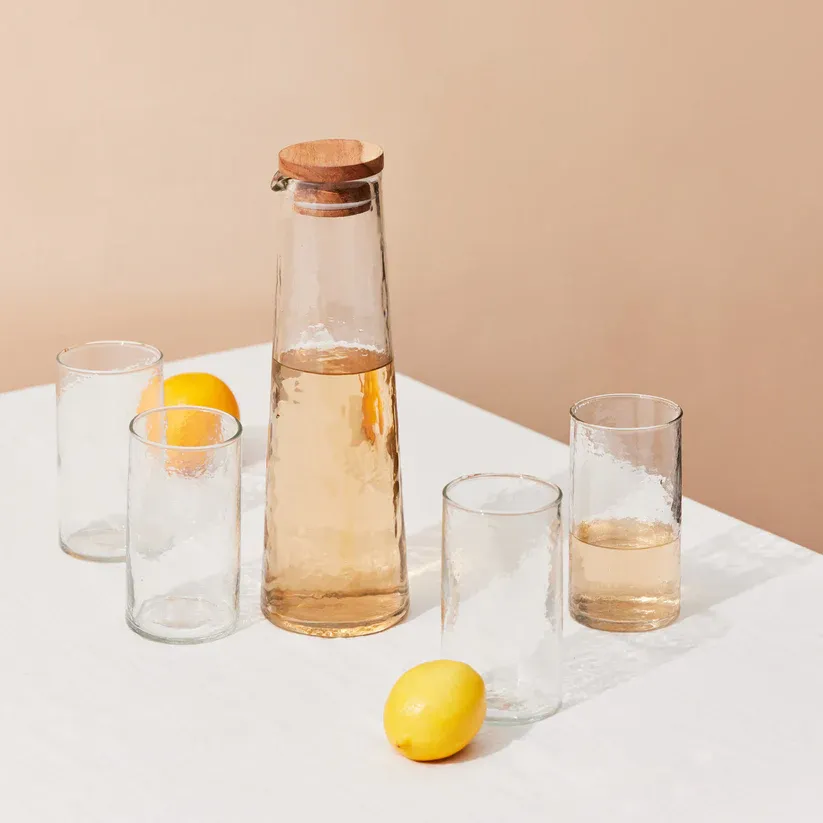 When it comes to table decor, glass bottles are a timeless classic that never goes out of style. Their versatility makes them the perfect addition to any table setting, as they complement any color or pattern. If you're on the hunt for a new glass carafe, look no further than this stunning option that comes with four matching glasses. The carafe's wooden lid adds a touch of rustic charm, while the hammered texture creates a subtle, sophisticated look.
For more such stories follow Local Samosa on Facebook, Instagram, Twitter, and Telegram.