Anurag Maloo, who had gone missing a week back after descending from Mount Annapurna, has been rescued by a group of Sherpas.
Indian climber and Mountaineer, Anurag Maloo, who had gone missing while coming down from Nepal's Mount Annapurna last week, has now been found alive. Although, Maloo is in critical condition and has been taken to the hospital.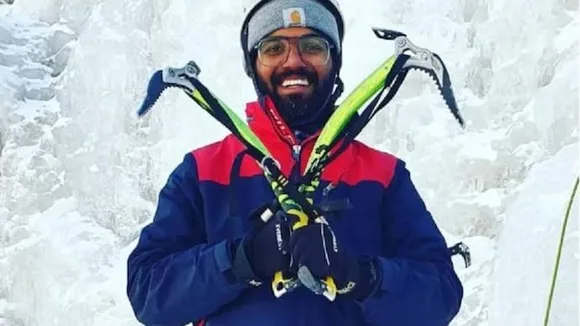 Maloo belongs to Kishangarh in Rajasthan, and is the founder of the #Climbing4SDGs initiative, which aims to use mountaineering as a platform to engage with local communities, raise awareness about the Sustainable Development Goals (SDGs) along with inspiring people to take action, and support innovation. He is also a recipient of REX KaramVeer Chakra and had become the Antarctic Youth Ambassador from India a few years back.

Anurag Maloo, who was about to complete his climb last week, fell down from an altitude of 6,000 meters while descending on April 17. Reportedly, rescuers found Maloo in a crevasse. It is being said that a team of six sherpas, who were led by Chhang Dawa, has found him out, and the news has been confirmed by his family members too.
Mount Annapurna stands at 8,091 metres above sea level and is the tenth-highest mountain in the world. It is also called one of the most difficult peaks for summiting, along with other peaks like K2.
For more such stories follow Local Samosa on Facebook, Instagram, Twitter, and Telegram