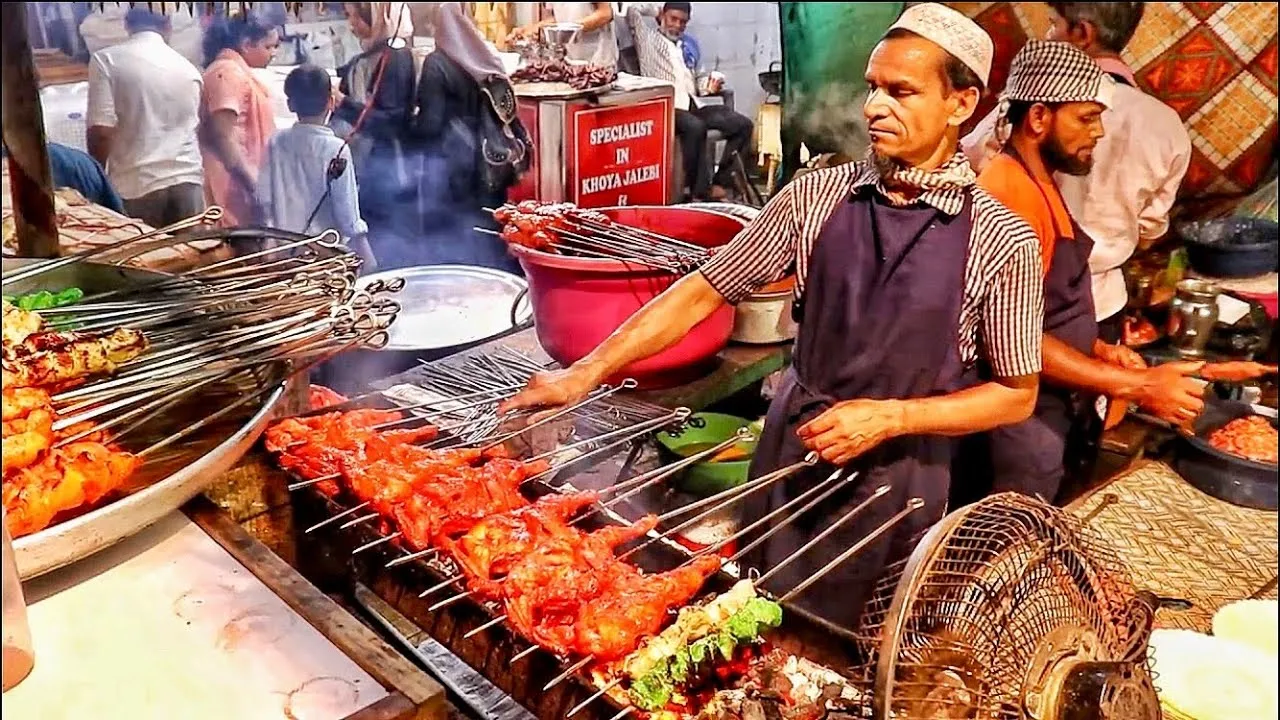 The holy month of Ramzan is back and so are the scrumptious Iftaars. Step out this weekend with your fam jam and break your fast at these lip-smacking iftaar places in Mumbai that will give you a satisfactory food rush.
Ramzan in Mumbai is no less than magic! Let's agree we all missed the crowded streets, people praying with solidarity, and the staple Iftaar meals. Finally, after 2 long years of the pandemic, the lanes of the city are adorned with street food, food enthusiasts, and shoppers once again. The food month of the year is back, and so you must visit these Iftaar places in Mumbai even if you are not fasting. Bite on the lip-smacking non-veg food, relish the Ramzan staples, and eat until you really can't!!
1. Mohammad Ali Road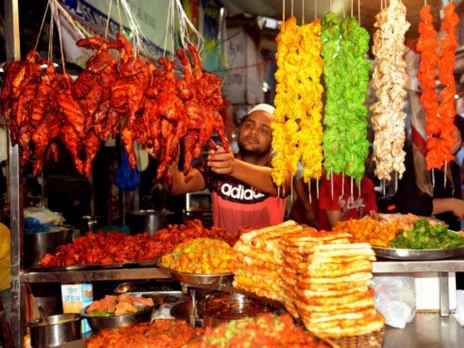 Mohammad Ali Road oozes a very energetic and foodie vibe throughout the Ramzan. There are many iconic restaurants and old eateries that you can't afford to miss. Plan a proper iftaar meal here as there's a lot to explore and eat. Some of the must-try are Seekh Kabab with Khasta Roti, badam milk stalls, fried and grilled 'Teeter' Meat, dark mava jalebis, Barra Handi Paya, Nalli Nihari, as well as sweets like sandal, Kala Jamun, and falooda. There are stalls all across the market and so why not do a food trail this Ramzan?
2. Mahim Khau Gali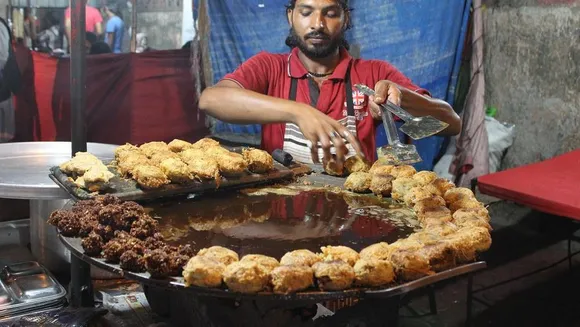 This long lane opposite the Mahim dargah is also a must-visit during Ramzan. It offers a plethora of dishes and is a paradise for every foodie. the OG Baba Falooda is something you can't miss here. This old falooda place is running successfully for decades and has over 30 types of Faloodas. Other than that you can also give yourself a sugar rush by trying Firni, and Aflatoon from Sulaiman Usman. Try Chicken vada pav and kebab from Baba Shawarma and Kebab Corner. And don't forget to miss out on the piping hot Khichda, Baida Roti, and Seekh Kebabs from Raees Kebab Corner.
3. Kurla West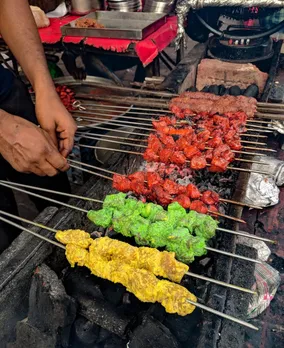 Kurla West is home to many old restaurants like Naaz, cafe Sahil, Delhi Zaika, and more. In the last few years, it has also seen a rise in new restaurants and a lot of street food. If you are here, Nawab Ka Seekh Paratha is worth your bite. The Parathas are half Tava and half deep-fried and are served with 2 melt-in-mouth seekhs. But do remember it's an open stall and so don't expect proper seating. For those who want to enjoy a proper Iftaar in a good ambiance, Delhi Zaika, Al Zaika Dhaba, Khan's Kitchen, Naaz, Persian Darbar, and Arabian Luqma are some of the restaurants you should check. Order some Nalli Nihari, chicken and mutton specials, and much more here, and end your meal with a plate of piping hot jalebis from JJ Jalebi.
4. Carter Road Khau Galli
Another must-visit Khau Galli is Mumbai, The Carter Road Khau Galli near Bandra is a mix of good food and a good vibe. This Galli is all about its popular street food joints and eateries. Though there are many things to eat when you are here, nothing beats the chicken shawarmas that are sold here. Head to this Galli if you like snacks in your Iftaar and break your fast with momos, falafels, wok-fried Chinese, and much more. Don't forget to buy some frozen yogurts, cupcakes, and freshly made waffles for dessert.
5. Bohri Mohalla
Home to the Bohri community of Muslims, Bohri Mohalla is one of our favourite Iftaar places in Mumbai for the variety of food it offers. Head to A1 Rehmani and Sarvi for deep-fried seekh parantha, Surti Barra Handi for their iconic Barra Handi, Indian Hotel for naan-chaap, Bar-B-Que Corner for Khiri and kaleji, Noor Mohammadi for Nalli Nihari, and do try Abdul Mukhtalif's Haleem. Unlike others, the Bohris like to start with dessert, then the starters, and the main course of different kinds of meat. So, begin your feast with sweets and head to Tawakkal Sweets for garma garam malpuas, Idris Colddrink for juices and sharbat, and of course Suleiman Usman Mithaiwala for their chilled Firni.
6. Fitr-e-Iftar at Fairfield By Marriott
Mado Mado, a restaurant at Fairfield by Marriott in Andheri is hosting the Ramadan special 'Food Festival' called 'Fitr-e-Iftar' which includes varieties of food from the famous Streets of Mumbai and specialities from Mohammed Ali Road. The festival starts at 6.30 p.m. and also features 4 live counters with different delicacies every day. Not just its 'Iftaar decor' makes it special but also a few delicacies like Mutton Seekh Biryani, Bhatti ka Murg, Paratha, Sheer korma and much more. Y ou must not worry if you are a vegetarian as there is plenty of options for you too including Pulao, fruits, juices etc. What also captured our hearts was the many options in salad and desserts, some of which include Russian salad, Phirni, Falooda, Rasmalai, cakes and more. So, when are you going for this buffet treat?
Date: April 14 to April 23
Time: 6.30pm to 11.30 p.m.
Where: Mado Mado, Fairfield by Marriott
For more such stories follow Local Samosa on Facebook,  Instagram,  Twitter , and Telegram.