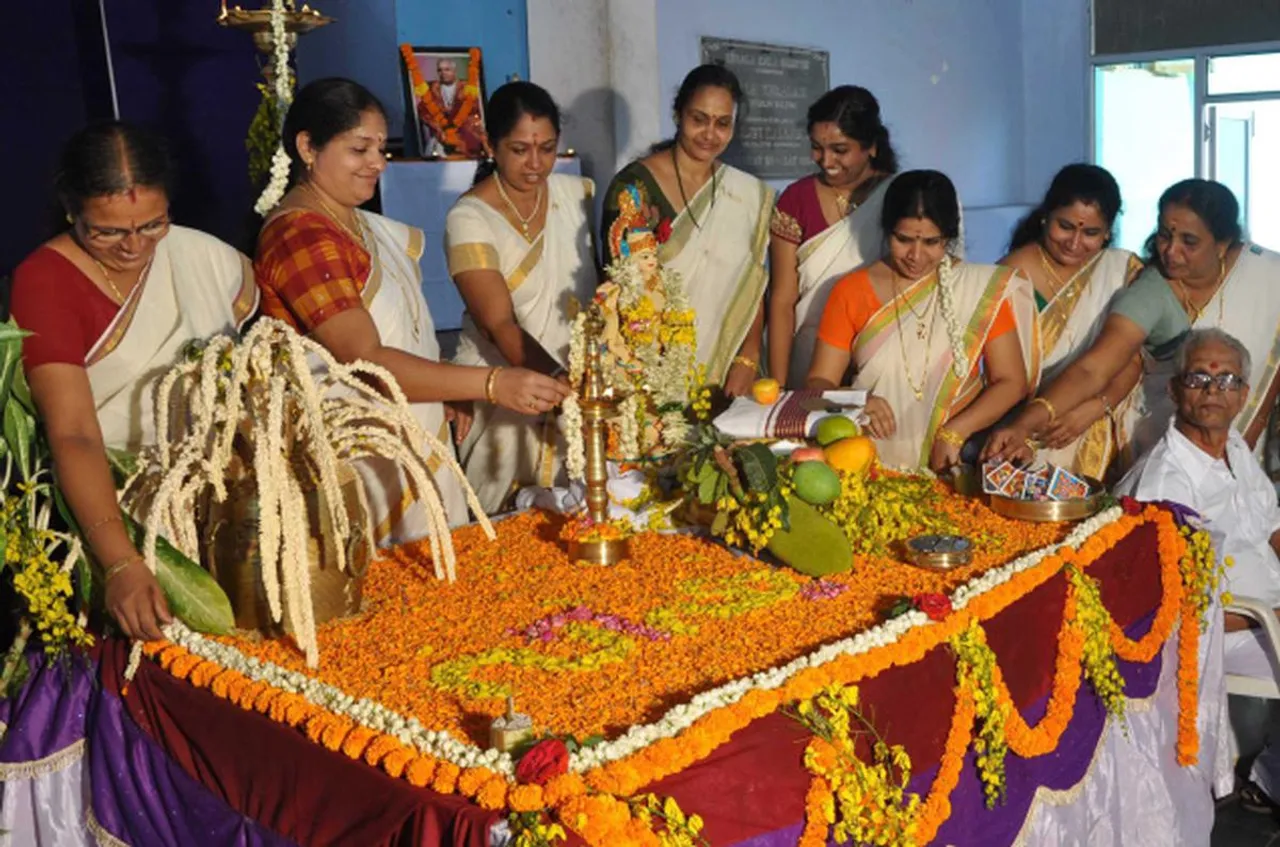 The festival of Vishu marks the beginning of the harvest season and spring in the country and is widely celebrated in Kerala. But did you know the history of Vishu is also about Lord Krishna's victory over the demon Narakasura and that it is also celebrated to cherish the return of Surya Dev?
India has many harvest festivals, and Vishu is one of them, but there's more to it than just the beginning of the spring and new year. This festival has great historical and mythological significance, and we will dig deeper into multiple legends about the same in this piece. Other than that, some certain practices and traditions are beautiful and worth mentioning. The history of Vishu, aka the spring festival, is rich, and that's why you should keep scrolling.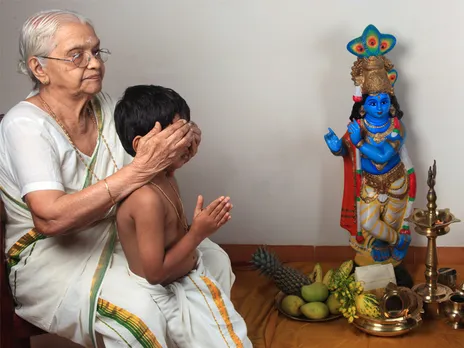 The killing of a demon and the return of Surya Dev
According to a few folklore, Vishu was the day when Lord Krishna killed a demon named Narakasura, the evil king of Pragjyotishapura, who would kidnap young girls and women and force them to live with him. It is also the reason why idols of Krishna are kept in the special thali that's made during Vishu.
Surya Dev / An illustration of Lord Krishna killing Narakasura 
It is also believed that this day is about the return of the god of the sun, Surya Dev. It is said that Ravana would not allow Surya Dev to rise from the east and so when he died, Surya Dev started rising from the east, and people celebrate that on Vishu.
Vishu Kani
Vishu Kani is the special thali which is made on the day of the festival and means 'that which is seen first on Vishu' in Malayalam and consists of rice, lemon, golden cucumber, jackfruit, coins, currency notes, an oil lamp, a mirror, an image of Lord Krishna or Vishnu.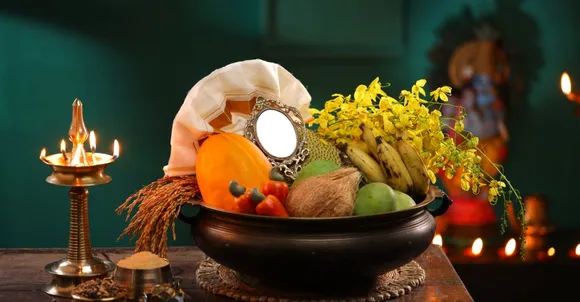 The unique practice that the devotees follow is that they either blindfold themselves in the morning or do not look at anything else before seeing Vishu Kani. Every family member wakes up by dawn with eyes closed and catches a glimpse of this thali placed in the worship area of the house with the hope that it would bring up good luck throughout the year. It is also said that the elders wake everybody else up, blindfold them, and take them to the Vishu Kani.
Vishu Paddakam, i.e., bursting of the crackers, is another activity that's done and after which the traditional Vishu Sadya is relished. Just like any other festival, people dress up, prepare a feast, and plan to get together. It's indeed one happy festival of the south, and now that we know its history, a visit to Kerala sounds like a plan!
For more such stories follow Local Samosa on Facebook,  Instagram,  Twitter, and Telegram.