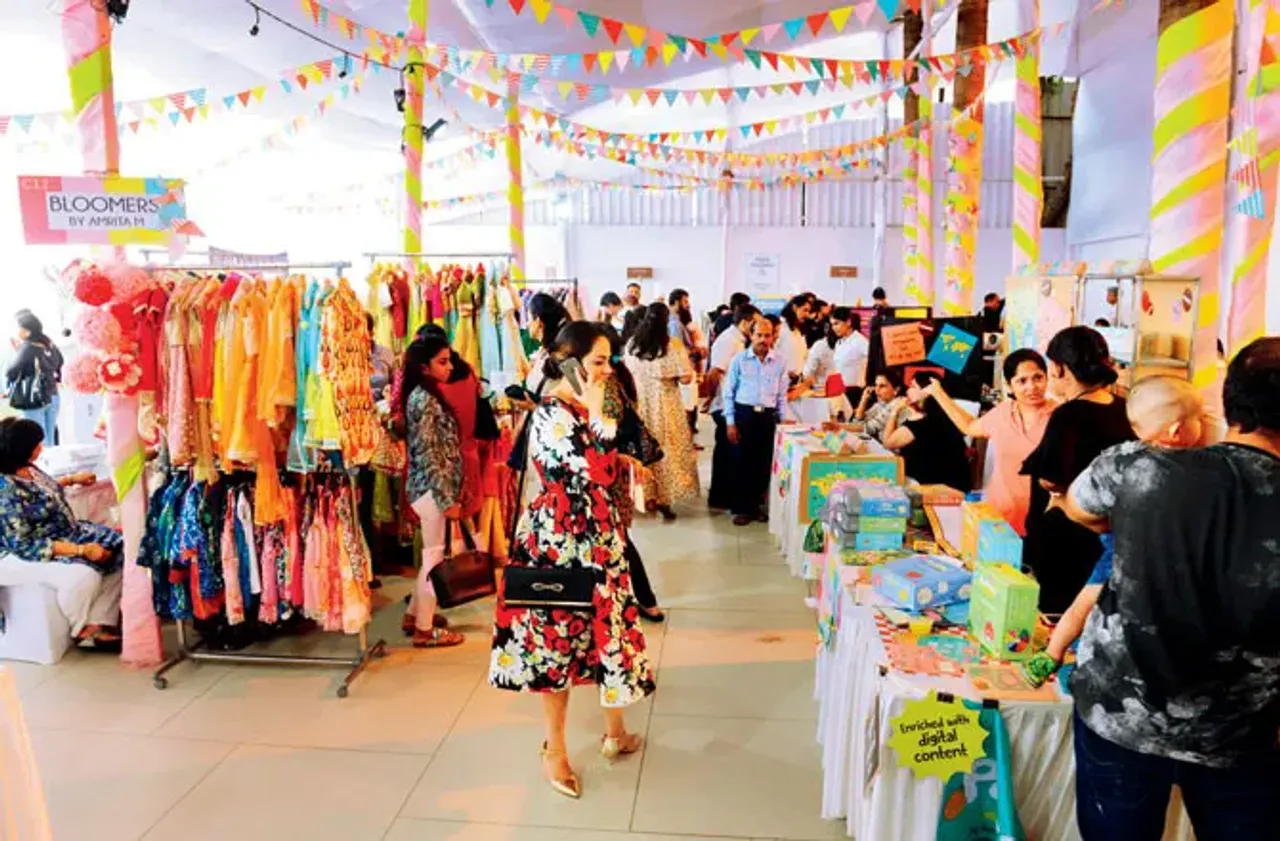 Happening on the 12th of April at Dome - Palace Halls Entrance at NSCI in Worli, Mumbai, The Pinwheel Project is a must-visit for moms and moms-to-be
Attention all moms and moms-to-be! Look no further than The Pinwheel Project and its Spring Summer Edit, which is just around the corner for the ultimate shopping destination for your little ones! What began in 2017 by three passionate working mothers - Shouger Merchant Doshi, Ragini Vakil, and Aditi Kapur, as a passion project, is now Mumbai's most awaited one-stop-shop for busy moms seeking high-quality products for their children, edit after edit.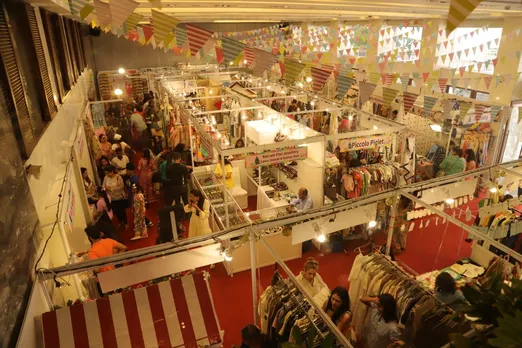 Pinwheel Project came about because the three moms wanted to create a marketplace wherein moms like themselves could find products and services that are available in the mom and child space, ranging from organic clothing to educational activity boxes and toys, clothing, accessories, to additional services such as schools and other institutions, photographers, etc. "This highly anticipated event is the ultimate shopping experience for parents who constantly need new things for their children with the best products on the market," says Aditi Kapur, co-founder.
The Pinwheel Project is a community of fantastic vendors, not just from Mumbai, but also from all over India, including Jaipur, Bangalore, Ahmedabad, Delhi, Pune, Baroda, etc. They offer excellent products and services that are sure to meet all of your family's needs. With the Spring Summer season just around the corner, this edit is the perfect choice for those looking for the perfect gifts, outfits and to discover new finds. This time around, there is a separate Women's section with easy breezy wearables and accessories from designers showcasing their Spring Summer Collections.
"We are always excited for the Spring Summer Edit - it has a very fun and colourful vibe and feels. We have a lot of great cottons and fabulous summer necessities for children and moms. We have an entire Women's Fashion Pavilion this time around so the mommies can look forward to shopping for themselves as well as their kids and that makes it more fun," co-founder Shouger Merchant Doshi expresses her excitement for this upcoming event.
"The Spring Summer Edit is an ideal opportunity to discover hand-picked, well-curated options for both parents and children under one roof and that is why Pinwheel Project is the ideal space to shop and stock up. This edit also boasts a Wholesome Living Pavilion dedicated to sustainable living and organic wholesome products," explains Ragini Vakil, co-founder of the event.
Brands range from Contemporary Arts & Crafts, which sources home decor products directly from Indian artisans, The Kitchen Project, which offers an eclectic mix of natural and homemade preservative-free products, ORCHIDS Etc. which brings a green and fresh touch to your homes with plants and orchids, tasteful furniture, vegan leather footwear and conscious clothing from RumiDesignStudio and much more.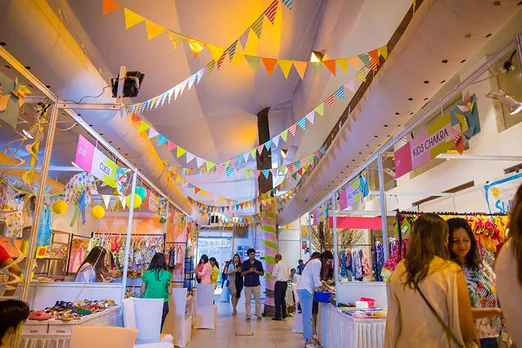 Neha Dhupia's growing community, Freedom to Feed, has also collaborated with the Pinwheel Project to provide a comfortable and safe space for mothers to breastfeed their children.
This year's children's brand lineup is especially exciting, featuring fabulous brands like DULAAR, The Smarty Owl, and other brands like Essikakids, Taabartoli, P & S Co, La Dee Da, Mini Trails, Maison Marmalade, Funny Bones Clothing, Aceburn, Cocoon Care, The Green Cubs, Little Shiro, Love the world today, Soleil & Co., and Little Bear By Kuber. Complete their look with footwear from Hello Junior and Aria + Nica, and finally, indulge in thoughtfully designed customized furniture for your child's room from Smartsters.
There's plenty for mommies too! Indulge in beautifully curated fashion at the Women's Fashion Pavilion by Hermosa, Wear Equal, Ambar, Ciccio, House Of Tinsel, exquisite jewellery by GG Petit, and cozy jammies from Night Star and Shop Bloom, elevate your wardrobe with a touch of exclusivity by exploring the specially curated co-ord sets and fashion outfits with brands such as Savoir, World of Gaya and The Style Changer and others in a pavilion curated by Mallika Singhania, and end it with some fine jewellery by Gala Brothers and high fashion sneaker wedges by Anaar and some funky sandals by Tao Paris x Seema Sajdeh. You can also explore health and wellness products from brands such as Zama Organics and The Good Bug.
Founders
But wait, there's more! Take a break from the hustle and bustle of the event and unwind in the VIP Lounge with a refreshing Soci Gin cocktail, dessert from Sassy Teaspoon, and of course rejuvenate with a flavorful cup of coffee from Grumpy Coffee.
If hunger strikes, fear not and enter the Food Pavilion for a refreshing treat or simply a shopping break! Tantalizing Lebanese from Zaatar, comfort food from The Sassy Spoon, pizzas from The Dough Therapy, and others are here to satisfy your cravings with their mouth-watering dishes. With such a wide variety of options available, there's something for everyone to enjoy at this event.
So, mark your calendars and get ready to shop until you drop! The Pinwheel Project's Spring-Summer Edit is the ultimate destination to find everything you need for your little ones. Don't miss out on this incredible event and worry not about the summer hear, because the entire event is air-conditioned!
When: Wednesday, April 12, 2023, 11 am to 8 pm
Where: Dome - Palace Halls Entrance, N.S.C.I, Worli, Mumbai, Maharashtra 400018.
For more such stories follow Local Samosa on Facebook,  Instagram,  Twitter, and Telegram