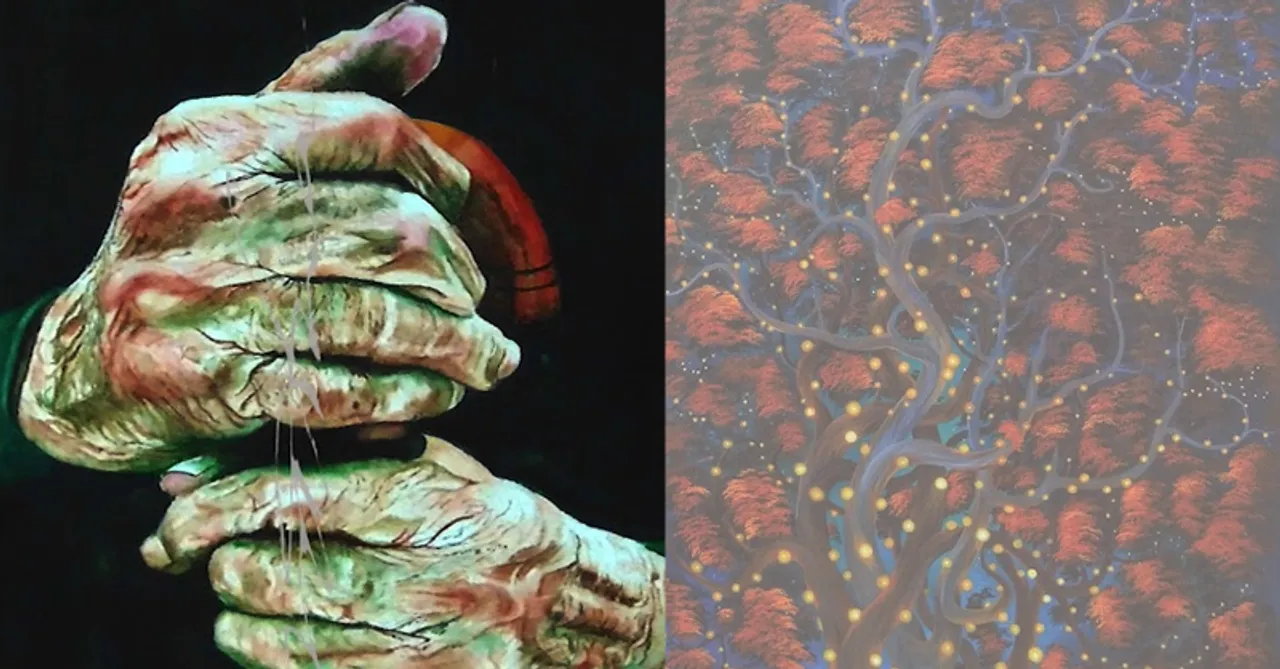 From lacking full-time opportunities in painting to the absence of admiration and understanding, the state of painters in India is gloomy, which has only now started to see the change.
Paintings in India find their existence and sustenance from the pre-historic time spanning various diversity within itself. From mural and cave paintings to miniature and modern-style paintings, the list might turn out to be never-ending. However, as divergent as the art is, the artists share various commonalities when it comes to pursuing the art. The state of painters in India, more or less, appears to be the same from time immemorial, as per our recent conversation with a few painters.
One of such associations among painters lies in the inability for them to convert their fondness for painting to full-time work, and hence, painting, like many art forms in India, remains an art form that mostly is carried as a passion. But what are the reasons for the same?
Lack of understanding and appreciation
Vani Pillai, who started painting a few years back, says that there is a lack of understanding and appreciation for the same. "Art is often considered as a luxury or a hobby, rather than a serious career option. Many people in India do not understand the value and importance of art, leading to a lack of appreciation for the skills and talents of artists," the painter from Mumbai says.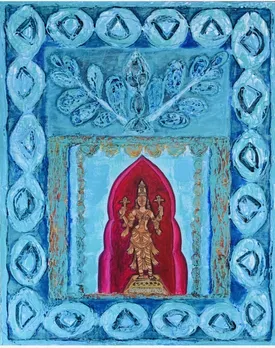 Pillai, whose artwork is driven by spiritualism, also says that there are limited job opportunities for artists in India, especially if they want to pursue a career in art full-time. "Many artists struggle to make a living from their work, leading to a perception that art is not a viable career choice," she further adds.
However, Pillai also draws attention to the cultural and societal attitudes in the country. She says that there is a focus on academic and technical education, with little emphasis on the arts. Apart from that, she also mentions that the lack of financial support from the organizations plays a pivotal role in creating such perceptions. "The government and private sector in India do not provide adequate financial support for artists, making it difficult for them to pursue their careers or develop their skills," she says.
One challenge leading to other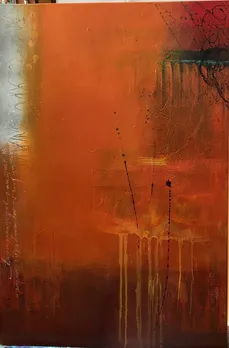 The unstable career option further poses various challenges to the painters, talking about which, Sutapa Dasgupta, a painter from Delhi, says, "Indian painters, sometimes, never receive the recognition and importance they deserve. Indian society views art and artists as a side project or hobby but not a full-time profession and often does not take artists seriously."
Dasgupta, who works with both abstract and semi-abstract in acrylic and mixed media, also talks about the repercussions of this behaviour. She says it also reflects how many may perceive artworks and not allocate an appropriate value to them. "The audience often struggles to realize the amount of dedication, hard work and passion that goes into creating every artwork," she says.
Slowly, but changing scenarios
In such a situation, it is easy to determine if the painters can sustain merely their work. However, painters are seeing a changing time in their field. "I agree that there is a lot of struggle and competition in art, but isn't it the same in any other field? Having said that, there are many takers with an ever-increasing propensity to buy," Ratnamala Lanka, a painter from Andhra Pradesh, says. She, who, draws inspiration for her artwork from daily life also mentions that Indian artists can meet their livelihood depending on art.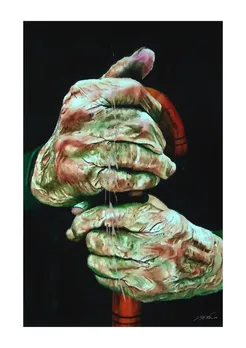 Detailing further, Purna Chinta Prasad, another painter from Andhra Pradesh whose paintings revolve around the beauty of nature, says that even though not everyone gets fame and popularity but everyone can make their bread and butter from art today, which should be enough to lead a comfortable lifestyle. "I get compensated not just for my paintings but also find opportunities in other applications such as wall murals, cement murals, interior designing of houses, and so on," he adds.
Emerging platforms
While the time is slowly turning in favour of the artists to help them sustain their livelihood, Anita Kher Hasurkar, a painter with 15 years of experience from Mumbai, underlines that getting the right platform for the painters to all their talent is very important. "There is so much talent around. Brilliant work is being done by countless artists around us that need to be brought out," she says.  
Continuing and giving reference to her city, Hasurkar says, "As an art district, the Kalaghoda area would easily qualify as among the top locations in the world, with an abundance of skilled art on display. It is a great place to attract buyers and also a very successful model. But outside of the celebrity and top-rated artists displaying at exclusive galleries, the rest of the talented artists somehow do not get the platform or appropriate price for their creativity."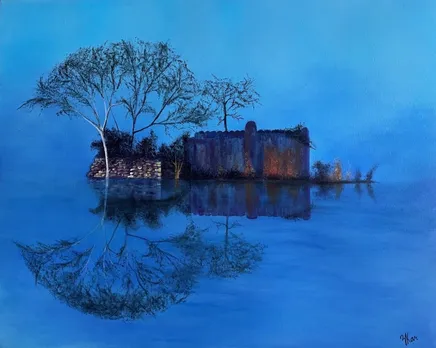 On the other hand, Hasurkar says that there is an urgent need to create spaces to "take art out of exclusive galleries and wine-and-cheese soirees and take art to the aspirational and cultured middle-class buyers too." In this regard, she says, "Chitrakala Santhe in Bengaluru has set a benchmark to popularize art and provide a platform for artists that can be a role model for those looking to encourage art in their cities and states."
Hasurkar, who works on themes like solitude, rhythm, and faith, believes that the reach is improving with digital platforms and encouragement from the government through large exhibitions. "There is a growing appreciation for art. People aspire to showcase the good quality and affordable artworks in their home, as a projection of their personalities and lifestyles," she says, adding that good quality, affordable art with transparent and reasonable prices for the artists' talent and creativity is a market that will grow in the years ahead.
KalaKriti Exhibition in Mumbai
Looking forward to a sustainable future in painting, Hasurkar also highlights her expectations from the ongoing KalaKriti Exhibition being organized at the Nehru Center Art Gallery in Mumbai. She says, "I look forward to expressing my thoughts and emotions through my new collection of work at Kalakriti. I will be reconnecting with those who have been a part of my artistic journey so far and also those who may be viewing my work for the first time."
The exhibition is ongoing at the center from March 28 to April 3 between 11 a.m. to 7 p.m., and just like Anita Hasurkar, Sutapa Dasgupta also says that she is hopeful that Kalakriti will help her connect with people who are art connoisseurs and are interested in connecting with artists who put in their heart into bringing these pieces to life. Similarly, Ratnamala Lanka also talked about her expectations which are to get her artwork recognized by a large number of people.
Vani Pillai, on the other hand, also looks forward to Kalakriti as an opportunity for artists like her to sell their artwork and earn a profit from it. "Exhibiting artwork allows artists to receive constructive criticism and feedback, which can help in improving their work and identifying areas for growth," she said.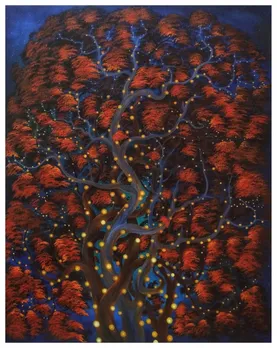 On the same line, P.C. Prasad, who believes that "art is a visual dialogue and a universal language", says that an artist expresses their emotions through the canvas with colours and forms and that he is very excited for KalaKriti. "These events help artists like us to bridge that gap between myriad kinds of people and spread joy and goodness around.