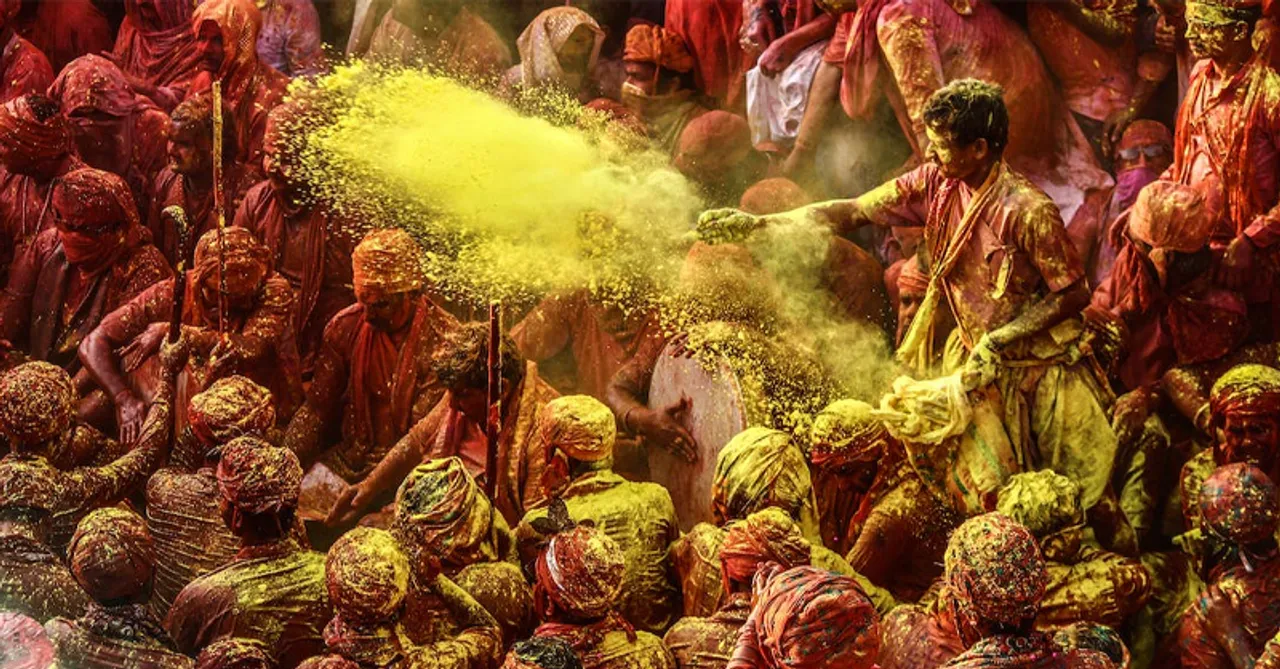 From playing together with colours to wishing on texts and organizing rain dances and Holi parties, the change in Holi celebrations in the northern side of the country are much more noticeable to the residents and locals.
Holi, the Hindu festival, is one of the important festivals celebrated in the state of Uttar Pradesh and many of the northern states in India that are in its proximity. Although the festival is celebrated in various ways in almost every part of India, it is the association of Lord Krishna and Radha with Braj, an area in U.P which is why the northern side of the country has been rejoicing various traditions since time immemorial. However, with time passing, there is a change in holi celebrations and the mores related to the festival have aligned themselves on a track of disappearance.
Among 38 districts of Bihar, what used to be the most common customary during Holi was to smear watered colours on the faces of one another in the morning while playing with the dry-gulaal in the evening. The ritual would be followed by wearing white clothes and visiting the houses of acquaintances to then devouring Malpua and Dahi -Bhalla being the prime dishes of the festival. Hard to trace the time since when the tradition began to change, but now, one of the most visible elements of changing Holi celebrations can be observed through "rain dance, swimming-pool Holi, DJ and games" as Madhumita Singh, the native of Sheikhpura in Bihar said while speaking to Local Samosa.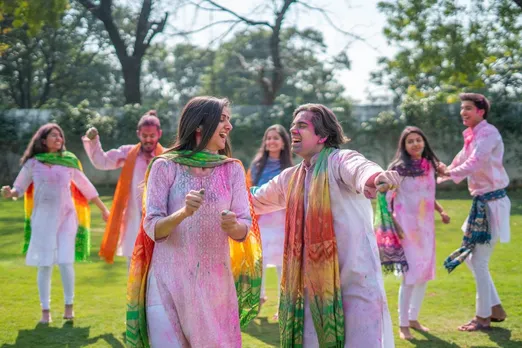 According to Singh, throwing flowers in the fire while singing traditional geet on Holika Dahan is a must in Bihar. Even if this ritual has not seen extinction, various things have changed in her hometown. "We used to go door-to-door to play Holi back in our childhood but now, hardly do the same to maintain 'standards,'" Singh said. She also mentioned that people have become health-conscious and avoid sweets that used to be popular during Holi. "Dholak has been replaced by Holi parties, and Holi has lost 'holiness,'" she added.
Residents' takes on the 'changes'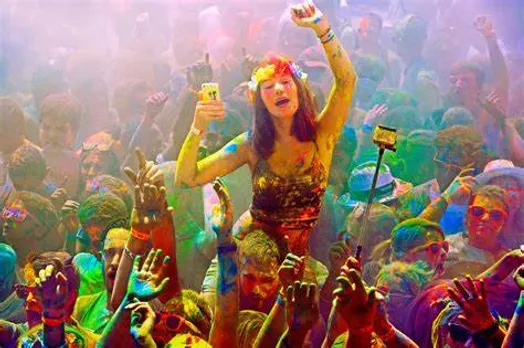 Madhumita Singh, who now works as an Assistant Manager at a Noida-based company, firmly believes that migration brings various changes back home. She said, "When people move out from villages and towns to bigger cities, they tend to adapt the cultures of those places and bring back to their towns the same to establish a sense of belongingness to a certain group, and something similar has been the reason for change at my hometown too."
The changes have not been limited to only Bihar. Jatin Dahinwal, a serving member of the Indian Coast Guard from Dahina village in the Rewari district of Haryana, told Local Samosa that he also observed various changes in his village. "The use of alcohol and drugs in pursuit of enjoying the festival has turned the festival into an 'unholy' day. There has been a change in the mindset of youth related to the festival. Many are not even aware of the celebrations of Holi," he said, adding that people, nowadays, do not carry out the donation drive for Holi celebrations due to their busy lives, and no one wants to spend a penny in organizing Holi functions like before.
In addition, Dahinwal highlighted how girls in his village are restricted from playing Holi with other genders. "Back in my childhood, girls, and boys used to play Holi together, and there were no restrictions for girls. Now, even if a boy colours a girl with her consent, that too leads to a great mess on both sides of families," he said. "Gone is the beautiful era of brotherhood; now, celebrations also lead to unexpected fights," he added.
Having said that, Dahinwal believes that technology and mobile phones have caused the changes to a great extent. "Instead of wishing personally, the youth prefers to send messages for the festivals. Even children do not go outside and prefer being indulged with their phones here," he said.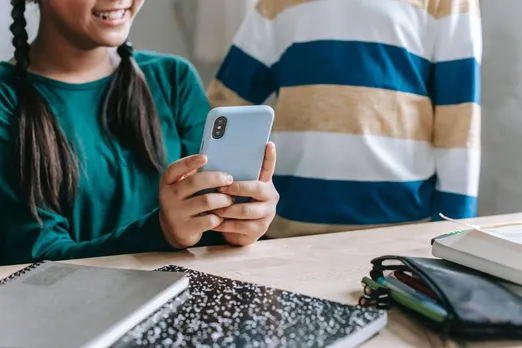 On the other hand, things have also changed in Bandikui, Rajasthan, where Charlie — a resident who used to play with gulaal and distribute jalebis to those who played with him — has stopped playing Holi in his hometown. While there is no specific reason for the same, he did mention that busy lifestyles and priorities have overlapped with the celebrations. "Holika Dahan has been limited to small towns, playing Holi with colours has merely become a 'social-media-event,' and neither do elders nor children involve themselves in the festival," he said. "They (children) think that it is a messy festival and has no relevance to our religion (Hindu religion). The festival has become irrelevant for students and job-doers as they do not prefer it to be a 'family festival,'" he said, adding, "Holi is more colourful now, but the 'family colours' are missing."
However, Charlie, who has been part of the Holi celebrations at Braj in Uttar Pradesh, suggested that people must visit the place once in their lifetime to celebrate Holi. "The young generation has started seeing Holi as a one-day event. But it starts with Phag when the locals of Braj begin with the celebrations throughout the place, which includes Laddo Holi, Lathmar Holi, and Phoolon ki Holi in Mathura, Barsana, and Vrindavan, respectively," he said. "Braj ki Holi is like Durga Puja of Kolkata, Ganesh Chaturthi of Mumbai, and Chatth Puja of Bihar," he added.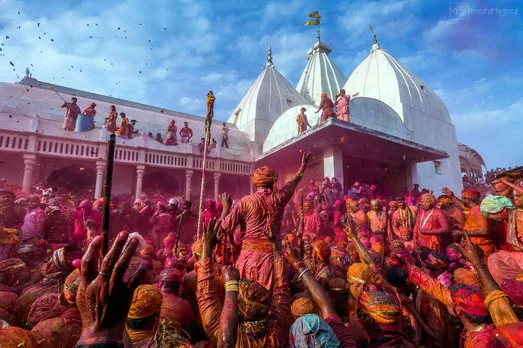 One of the reasons for Charlie to ask people to visit the places in the U.P. on Holi is because they are still rooted in the Holi cultures and traditions. Ankit, an Agra resident who runs 'People of Agra' on Instagram, aiming to highlight the culture of Agra, also believes the same. He said there are hardly any changes in the way how people celebrate Holi in Agra. "We first put the colour to gods and goddesses in our houses and go to the nearby park with colour guns, powder colours, and watered colours to chase each other for putting those colours on them exactly like how we have been celebrating the festival always," he said.
In a nutshell, these people who spoke with Local Samosa indeed indicate the much visible changes that have now become a part of the festival. But, amid that, it can still satisfactorily be highlighted that the festival, Holi, has maintained the same cultural charm in the places like Braj — where it is believed to have originated as per the Hindu mythology.
For more such stories follow Local Samosa on Facebook,  Instagram,  Twitter , and Telegram.