Make it ready for the Holi khelo session and then help it recover from the same with these must-have skincare products.
Holi is around the corner and we are sure you are all set to get drenched in colours, sip thandai, gobble up the gujiyas, and do everything that this festival is known for. But before everything and anything, here's something very important that you really can't afford to miss i.e your pre and post-Holi skincare. And to help you with that, here's a list of all the must-have skincare products that will keep your skin glowing and healthy before and after the festival.
1. Sunscreen from Foxtale
Saving yourself from a harsh tan should be your very first priority and that's why good sunscreen is essential. Foxtale offers 2 types of sunscreen- Dewy and Matte, and they will help you keep your skin tan-protected. The dewy one prevents tanning and enhances the overall complexion, while the matte provides 10 Hour UV protection and enhances skin brightness. You can check this brand for facewash, moisturizer, and overnight glow masks as well because the quality is good.
2. Almond Body oil from Pahadi Local
Giving your skin a good massage with almond or coconut oil is also a good idea before you go and play with colours. It will work as a thick barrier between the skin and all the colours and will be easier for you to get rid of the same. Try this Almond Body Oil from Pahadi Local for that. It contains vitamins A & E, essential fatty acids, zinc, as well as natural SPF and will moisturize your skin.
3. Lip Balm from The Bare Bar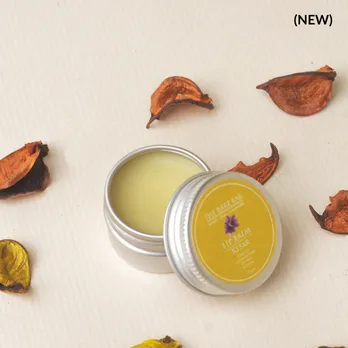 Your lips have the most delicate skin and need extra attention and so pamper them right with this kesar lip balm from The Bare Bar. It is made with soy wax, organic Shea butter, castor oil, virgin coconut oil, Vitamin E, Kesar essential oil, and pure Kashmiri Kesar. Apply this and create a layer of protection for your lips from harmful colours.
4. Sheet mask from Pure Sense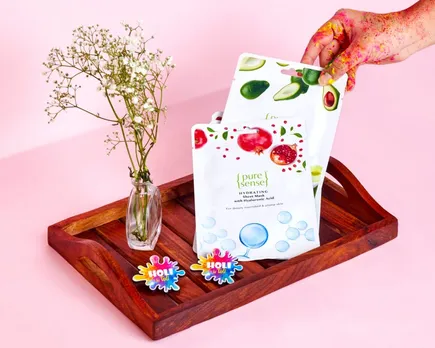 Sheet masks are great when it comes to hydrating and relaxing the skin and the brand we trust for the same is Pure Sense. Their fruit sheet masks are a must-check and available in 4 options namely: Pomegranate, Papaya, Aloe Vera, and Avacado. These masks absorb easily and are non-sticky and will give your skin a boost of vitamins and antioxidants. We have curated this product in our Holi Hamper box with all the other essentials that you can check out too.
5. Skin Malai from Nat Habitat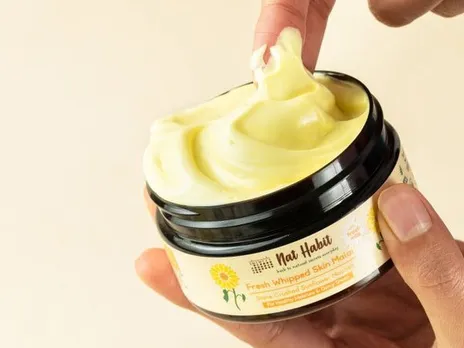 It is equally important to take care of not just your facial skin but also your hands and feet and a good way to do that would be by applying skin malai, as it helps heal the body's acne, clear tan, spots, and blemishes, and deep moisturize it. Made with raw milk, shea, multiple cold-pressed oils, and seeds, these Body Malai moisturizers will keep your skin soft and protected. There are multiple flavours available and do check this out to complete your holi skin ritual.
For more such stories follow Local Samosa on Facebook,  Instagram,  Twitter, and Telegram.