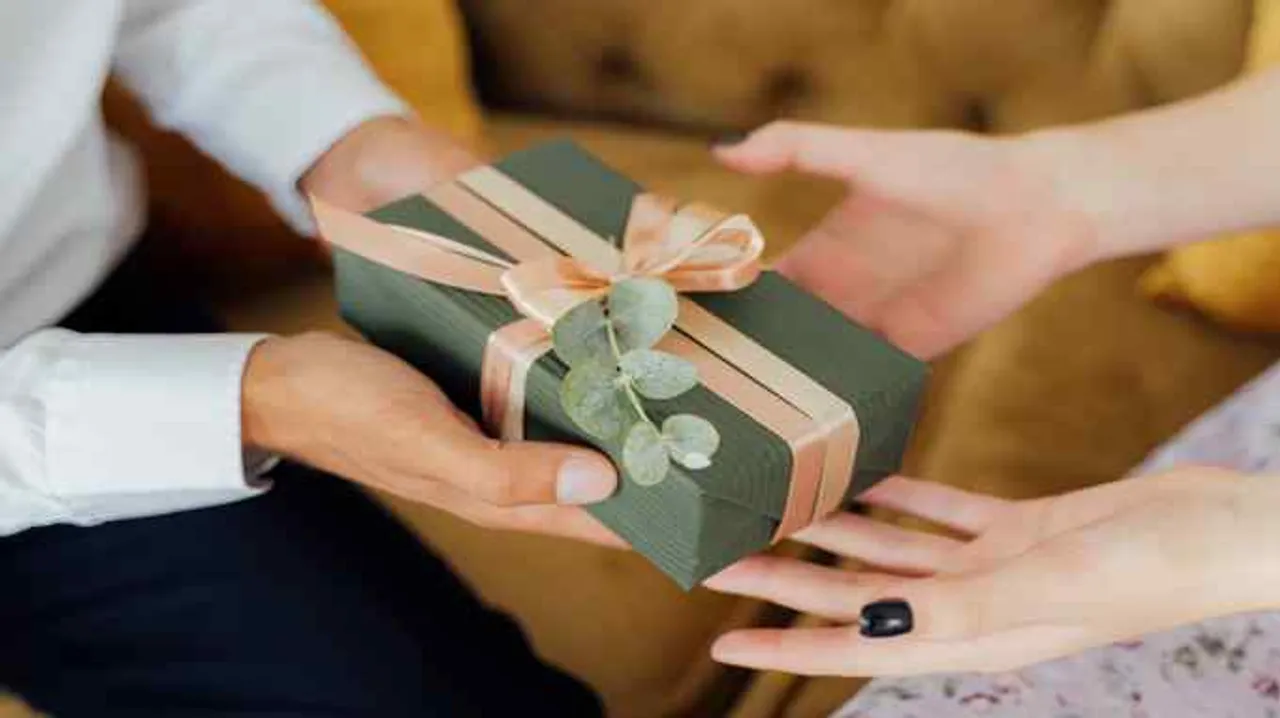 Give your special ones personalized gifts next time and express your love. If you need help knowing where and what to shop, we are here for you. These are some personalized gift ideas you must give a chance.
We all enjoy complimenting each other, but this time let's give personalized gifting a shot to add a touch of warmth between you and your loved ones. There is no such thing as restrictions when it comes to these products as they can be given to your parents, siblings, or whoever you would like. And so, here are some personalized gift ideas you should try.
1. Preserved floral jewellery from Project Mayhem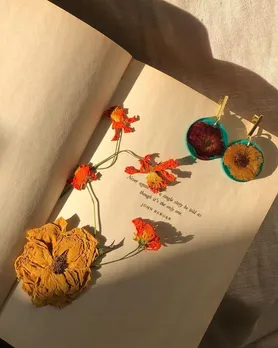 Jewellery is something that is appreciated by all, but why gift it the traditional way? This is your chance to experiment with gift-giving in terms of jewellery. The twist with this brand is that it does not make basic jewellery but preserves your flowers in them. You can be wearing your chain and flowers together at the same time. Now you don't have to worry about losing your old flowers or them getting spoiled; just get them preserved from Project mayhem.
2. Quirky cards from Artsy Momo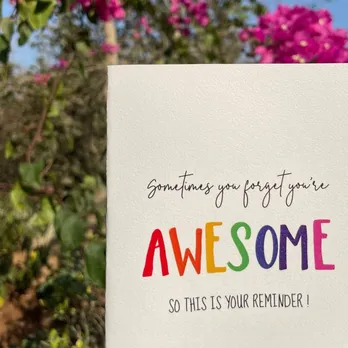 Your special one is feeling demotivated? Gift them a card from Artsy Momo. They offer illustrated cards that will make your heart melt right away. There are various options available, like "Hope your Birthday is as Lovely as you are, " and some goofy ones like " I'M SORRY I wish I could CTRL + Z". The quality of the card looks good and we love how this small business is keeping it minimalistic yet fun. They offer free shipping and so, put your emotions into words with fun, love, and lots of colours with Artsy Momo.
3. Hand-written letters from lavender ink studio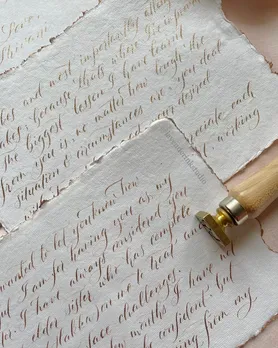 In the generation of messages and texts, Lavender ink studio decided to do it the old-school way. Letters with good writing can grab anybody's attention and can get them into a good mood, because who doesn't love handmade things? These beautiful handwritten letters come in an envelope that is tied with a ribbon and topped off with a stamp that gives a vintage vibe. Let's bring back the old-school life and order one of these personalized calligraphy handwritten letters and see them smile.
4. Lyrical wallet cards from nm. the creative hand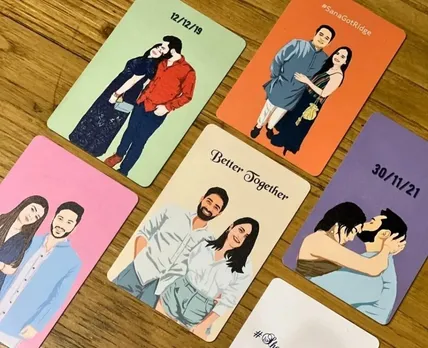 To their collection of debit and credit cards, add a card of love to their wallet. This card can surely bring joy into the eyes of your loved ones with its detail. You can get the illustration of whatever you like, be it a person, an animal, or a thing, on a wallet card with a song lyric at the back. Gift this and let them know you care and appreciate them through a song!
5. Albums from Alphaa Vittos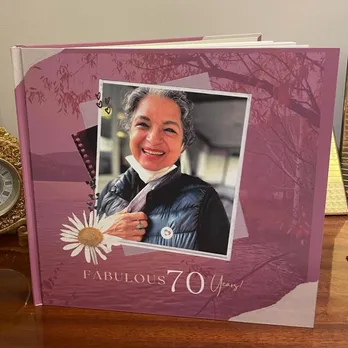 Give your loved ones an album full of pictures with the story you would like to tell. The best part about the album from Alphaa Vittos is that it's not just your regular album full of pictures, but it signifies a story, a story that you and your dear ones will love.
6. Engraved photo from Gift cart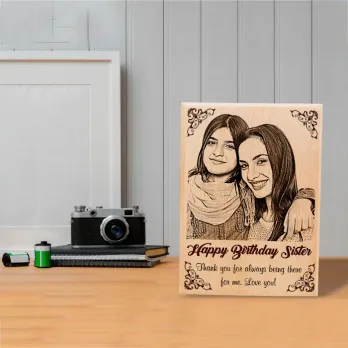 How about their picture engraved on a wood plaque? Ask the team to engrave different concepts, designs, or anything, and show your love for them through a quote or a message. The design of each product is so detailed and eye-catching. The engraved picture on a wood plaque is such a memorable and thoughtful gift that can be given to your dear ones.
7. Gift a song of your own with wanna party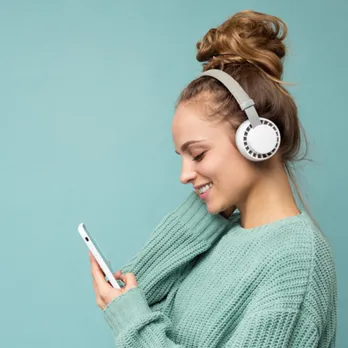 Don't we all love listening to songs but ever thought of gifting a song to your only one? Well, now you can, as Wanna Party is making it happen. You can compose a song with their help, and all you have to do is tell them the person's traits, what are their likes, and dislikes and, voila there's a song ready for you.
8. Poems by Personalised Poems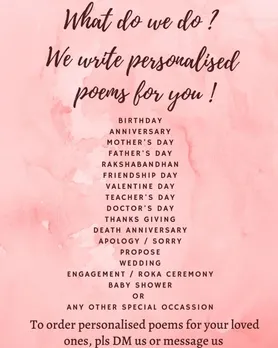 Poetry is admired by many, but imagine someone writing poetry for you. Yes, in today's era, everything is possible. Personalized Poems writes poems so that you can gift your loved ones the same. They offer poems for various occasions like birthdays, Mother's Day, Father's Day, and even baby showers. To get your Personalised poem, all you do is drop in a DM, tell them the occasion, and they will write it just for you.
For more such stories follow Local Samosa on Facebook,  Instagram,  Twitter, and Telegram.