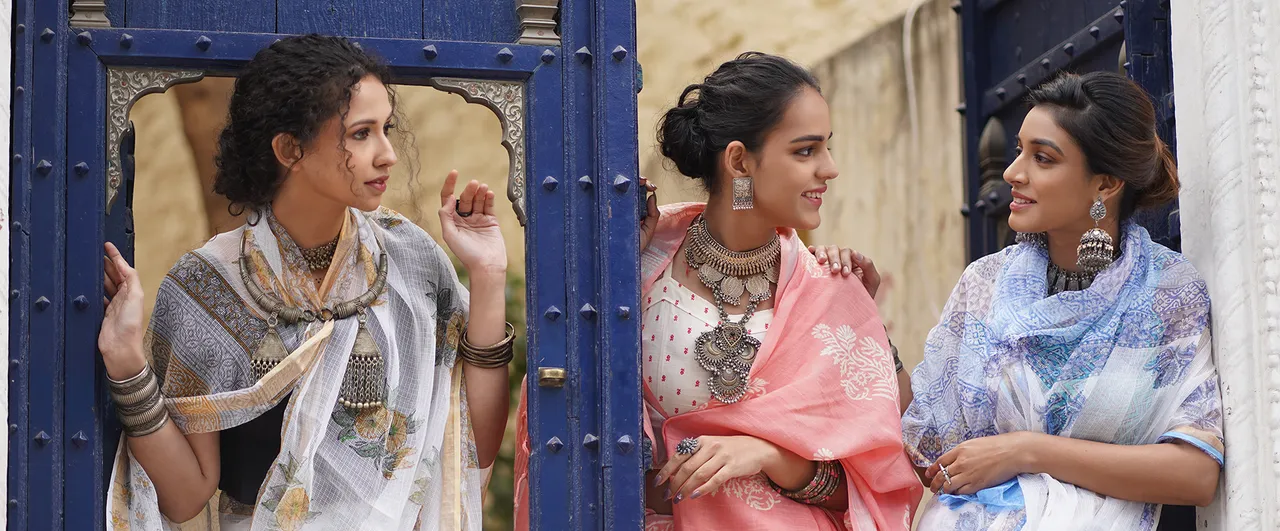 A must-check for silk and cotton sarees, ReshaWeaves is our new favourite as it also supports local artisans and farmers, and offers a range of traditional sarees from different parts of the country made with natural fabrics.
If you are also obsessed with the 9 yards like us, and can't get over how gorgeous silk and cotton sarees feel and look, here's a homegrown brand you should check. ReshaWeaves by ReshaMandi offers an exquisite collection of stoles, scarves, apparel, and sarees made with natural fibers. Though everything on their website is pretty, their sarees are something you should definitely not miss as they are from different parts of India including Varanasi, Madhya Pradesh, and Tamil Nadu, and since the collection is extensive, here are our top 6 picks for you to drape.
1. Bengal Cotton Saree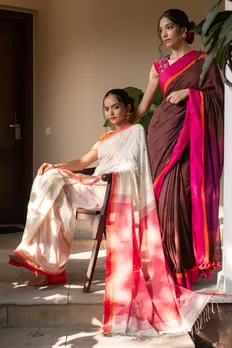 Perfect for any event, the Bengal Cotton Sarees from ReshaWeaves are simply gorgeous and are the specialty of West Bengal. The small details and the colour combinations are perfect if you are a fan of minimalism. This saree is 6 meters in length and comes with an unstitched blouse piece. Get this and style it in a traditional way.
Check out more Bengal sarees here.
2. Madhubani Tussar Silk Saree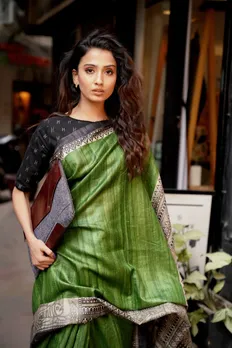 With a detailed border and pallu which is adorned with floral motifs, the Tussar silk saree hails from Madhubani, Bihar, and the details are inspired by the traditional Madhubani artwork of Mithila (a city in Bihar). This saree comes with a blouse piece and is 6 meters in length, and it would look amazing with Statement earrings and a sleek bun.
Check out more Tussar sarees here.
3. Chanderi Cotton Silk Saree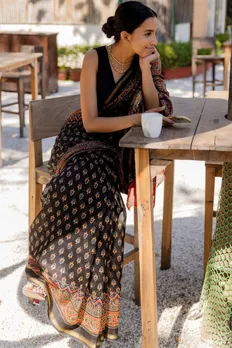 The history of the Chanderi saree goes back to the 13th century -and it is a specialty of Madhya Pradesh. There's something beautiful about this traditional saree that we can't explain. It's classic, rich, and aesthetic, and is a must in your wardrobe. Making it even prettier, ReshaWeaves has added the element of Ajrakh, floral prints, and a zari border to it; we can't really take our eyes off it.
Check out more Chanderi sarees here.
4. Silk cotton Maheshwari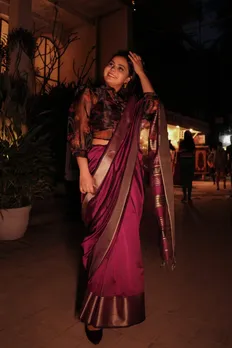 Another popular saree from Madhya Pradesh, the Maheshwari saree goes back to the 18th century and is woven in the Maheshwar town of the state. It has a border design that is reversible which means it looks similar from the sides. Easy to drape and elegant to carry, this saree would be just right for a cocktail dinner or any evening event.
Check out more Maheshwari sarees here.
5. Salem Silk Saree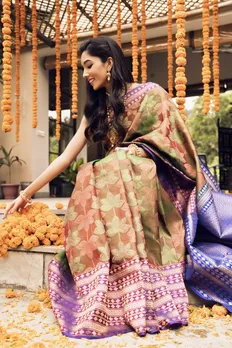 A jacquard design and floral motifs zari border on the body and pallu make this one a classic and vintage. Hailing from Tamil Nadu, this Salem saree is sheer bliss and looks pretty with all the colours and neat work. Get this and pair it with a gold set and receive compliments.
Check out more Salem sarees here.
6. Cotton Banarasi saree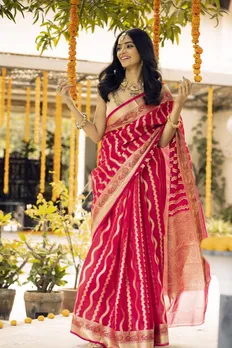 Dating back to the 18th century, Banarasi sarees are from Varanasi and got popular during the Mughal era. Today, it's one of the most loved sarees and is a favourite of almost all saree enthusiasts. You can get it in a gorgeous colour from ReshaWeaves and wear it for festivities as it has a beautiful shine to it. The details make it look even richer and it is definitely a must-buy.
Check out more Banarasi sarees here.
For more such stories follow Local Samosa on Facebook,  Instagram,  Twitter, and Telegram.