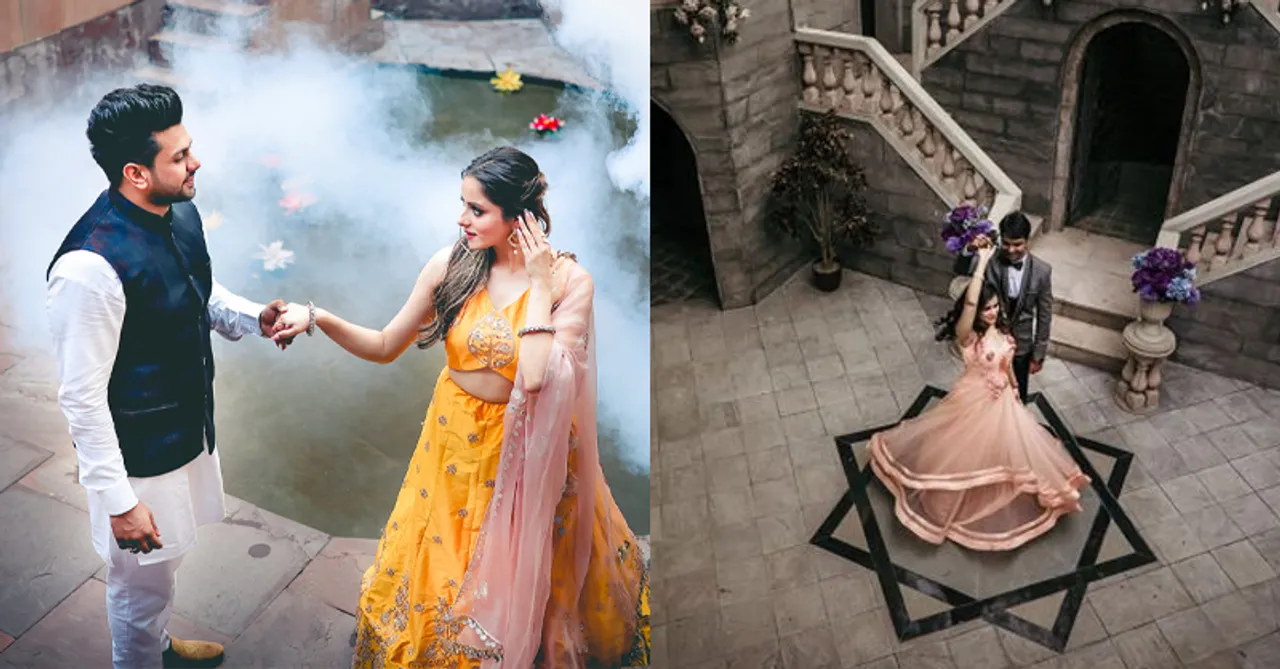 Your pre-wedding photoshoot is going to be epic as these studios in Delhi NCR have gorgeous backdrops, unique props, and everything perfect!
Your marriage is important, and so is the pre-wedding photoshoot. If all you want to do is pose and spend time with your beloved, then check out these studios for a pre-wedding photoshoot in Delhi NCR that will make it memorable for you and your partner.
1. The Perfect Location, Faridabad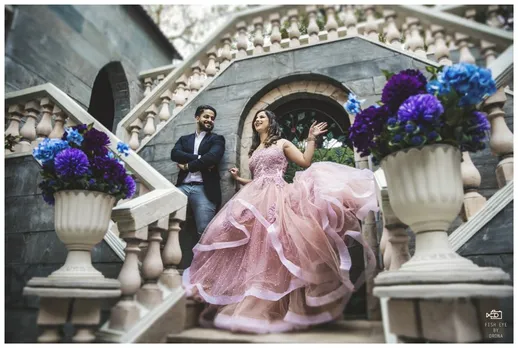 True to its name, The Perfect Location is all about fantastic backdrops, props, and sets. The Spanish old town theme is rustic while the Moroccan fort is aesthetic with its beautiful architecture. The musical night set is like a fairytale, and the tree-sliced wall theme is stunning. Selection of the backdrop will be a task, as each one of them is a piece of art!
Contact: +91 9899200017 / +91 9999954054
2. Photo Rachna Studios- Gurugram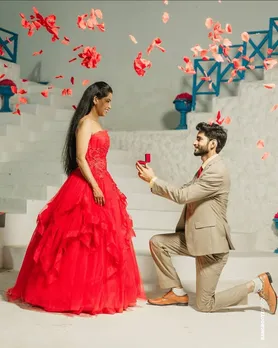 Choose from 45 plus aesthetic backdrops, and make your pre-wedding shoot cinematic and gorgeous. If you love colours, Jodhpur Mela will be your favourite, and if you are up for something classy, the Elizabeth palace is the one you should pick. The London street and the night themes are also pretty good. Photo Rachna Studios is a great option if you want bright and wide sets!
Contact: +91- 9999801078
3. Picture Destination- Kundli Area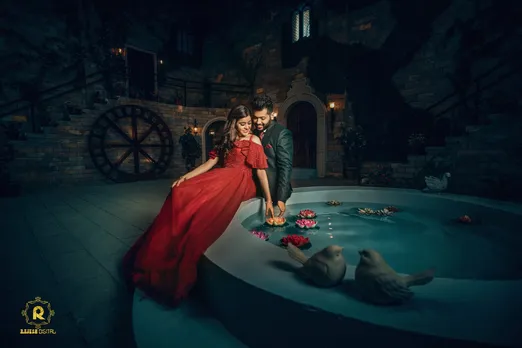 Make your pre-wedding photoshoot all dreamy with them. Their Romeo and Juliet theme is fascinating, and the light tent set is just wow. The Burino street set is perfect for those who want to keep things quirky, while the cage set is nothing but iconic. Picture Destination is indeed one of the best studios to get yourself clicked!
Contact: +91 9811260804
4. Studio Photo Paradise, Rohini
There are more than 30 stunning photo backdrops, and the themes are simply great. You can pick from the fireplace, the bulb tree, Qutub haveli, Mykonos, Ranvijay mahal, and much more as there are enough options. This studio is spread over an area of 30,000 square feet and offers a wide range of props. Get ready for an epic and hassle-free pre-wedding photoshoot!
Contact: 098992 00017
5. Studio Future Forward- Faridabad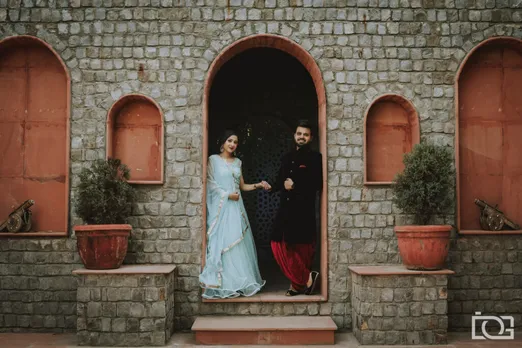 Their pre-designed sets will leave you awestruck. Expanding in an area of 2.5-3 acres of land, Studio Future Forward is perfect for pre-wedding photoshoots. Choose from the 25 backdrops and make your album enchanting!
Contact: +91 72900-93496
6. Location For You - GT Karnal Road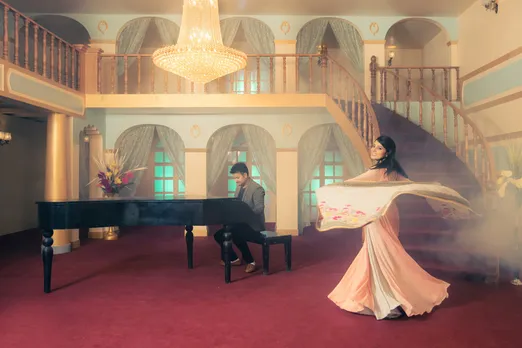 With amazing indoor and outdoor sets, the Location for you can be a good choice for pre-wedding photoshoots. The huge picturesque area will allow you to experiment. The Santorini, the white pigeon pillar, and the Shimla railway station are some of our favourite themes!
Contact: +91- 9899331701
7. The shooting village - Bakhtawarpur
The wide range of 30 backdrops with a beautiful lush green area, and a large pool section makes it one of the best pre-wedding photoshoot studios in Delhi NCR. They keep updating their backdrops and make sure you are comfortable inside out. Some of our favourites are countryside styles, showering love, kindling bonfires, and jovial jamboree picnic!
Contact:  099997 00350
8. Hovitown Shoot -Bakhtawarpur, New Delhi
This one is all about great options. They have over 55 sets, with 200 trendy and modern props. The indoor and outdoor sets are breathtaking and will make your day. Their work is mindboggling and they know their job very well.
Contact: 084484 27611

So, what's the delay? Book your day at one of these studios in Delhi NCR for your pre-wedding photoshoot!
For more such stories follow Local Samosa on Facebook,  Instagram,  Twitter