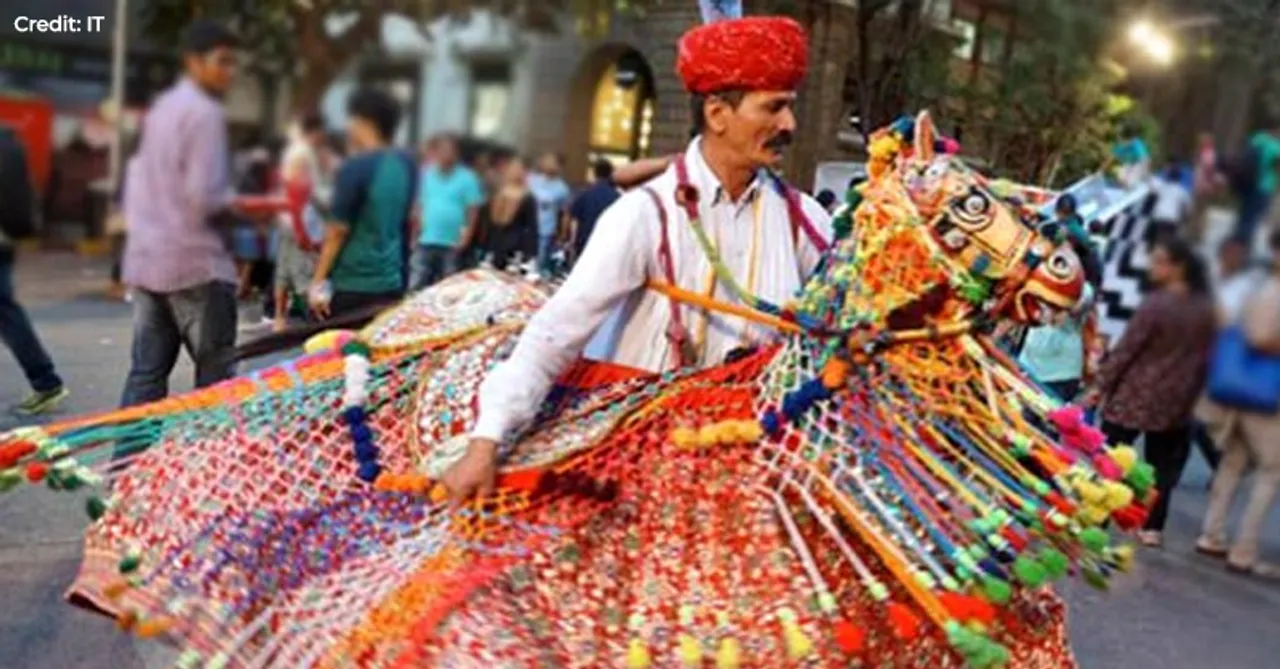 The popular Kala Ghoda Arts Festival is back in Mumbai at multiple locations and there is end number of workshops, dance and music performances, standup comedy, food stalls, and heritage walks lined up for you!
One of the most awaited arts and cultural festivals, the Kala Ghoda Arts Festival is back in the city of dreams starting February 4 which will welcome patrons across the 14 verticals like Dance, Music, Visual Arts, Theatre, Literature, Food, Children's Literature & Workshops, Cinema, Heritage Walks, Stand Up Comedy, Street art, Urban Design & Architecture, Visual Arts and Workshops at more than 10 venues around the precinct.
Along with the venues like K Dubash Marg, Chhatrapati Shivaji Maharaj Vastu Sagrahalay and Cross Maidan, this year will also witness venues such as the YB Chavan Centre, and the Cooperage Bandstand Garden which will host a 'farmer's market' for the duration of the festival.
Brinda Miller, the Chairperson of the Kala Ghoda Association, said the festival is a vibrant example of what can be achieved through community collaboration and that it is the festival for the people and by the people. "Much has changed in this time, and our theme is an ode to our legacy of 22 years while designing a festival of the future. It is indicative of the gradual emergence from a period of inactivity to an era heralding positivity, change and progress," said Miller.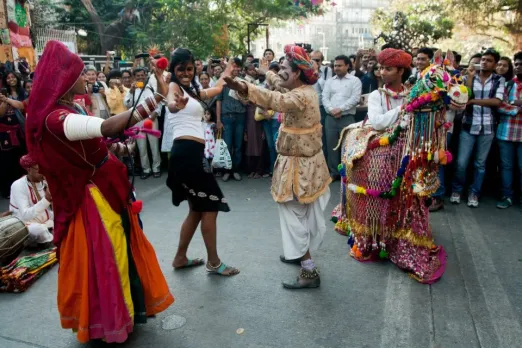 Here is why you should visit!
Novelist and essayist Amit Chaudhuri will talk about his book, 'Finding the Raga' on February 4.
Jerry Pinto will speak to Jane Borges about his book The Education of Yuri.
Heritage walks by Khaki Tours will take visitors around some of the old city's iconic buildings and cultural places like Gateway of India, Azad Maidan, Ballard Estate, Oval Maidan etc.
Studio visits will offer a glimpse into the offices of notable architects, including Brinda Somaya and Nandini Sampat, Kamal and Arjun Malik, and Puran Kumar.
The theatre line-up brings Anita Date to the NGMA in Datta Patil's Marathi play To Rajhans Ek and Joy Sengupta to the Yashwantrao Chavan Centre for The Bose Legacy.
Reunion performance by the early 2000s fusion-blues band, Colonial Cousins.
Various Dance performances like Kathak, Bharatnatyam, Odissi, Contemporary, dance drama, and Kuchipudi.
 Standup comedy lined by artists like Rohan Desai, Kajol Srinivasan, Sonali Thakkar, Siddharth Dudega, Aman Jotwani, Urjita Wani, Sahil Shah, Saurav Mehta, and more.
Musical performances include folk, classical music, and gazals, along with performances by fusion bands. A few artists like Kavita Seth, Suhel Rais Khan, Shantanu Moitra, Milind Joshi, Shalmali Kholgade will perform.
Screening of various Hindi, English, Tamil, Bengali, Punjabi, and other regional movies, short movies, and documentaries.
Various food and handicraft stalls from the states like Maharashtra, Tamil Nadu, Andhra Pradesh, Gujarat, Haryana, Jammu and Kashmir, Nagaland, Punjab, Bihar, Assam and other states.
 A farmer's market will be organized for fresh produce and stalls offering Thai cuisines, Chinese, and Indian street food and much more. Various food workshops will be held.
So, get ready for a fun-filled art festival in Mumbai, and don't forget to tag your friends and family too!
What: Kala Ghoda Festival
Where: Multiple locations
When: Februuray 4 to 12
Entry is free
For more such stories follow Local Samosa on Facebook, Instagram, Twitter, and Telegram