If you love the mildly cold winter in Mumbai, treat yourself to these best winter foods at various restaurants in Mumbai.
Winter is not that evident in Mumbai but there's always an excuse when it comes to food and healthy but tasty is what defines winter food. Delicacies that best suit the winter weather are worth trying from these restaurants if you're a Mumbaikar.
Gajar ka Halwa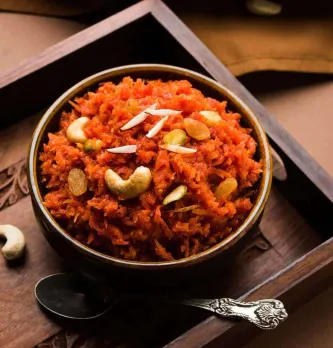 "Shuruvat kuch meethe se ho jaye ." Gajar ka Halwa is the first thing that comes to our mind when we think about winter. Maybe nobody makes Gajar ka Halwa like your mom but these places will help you reminisce that memory of Maa ke hath ka Halwa. Punjab Sweet House in Bandra West is one place that sells halwa only during winter. Suleman Usman Mithaiwala, an 85-year-old Mithai shop and Bhagat Tarachand at various outlets in Mumbai also serve some delicious halwa.
Where: Punjab Sweet House & Restaurant, Shop Nos. 3 & 7, Dheeraj Arcade, Opp Jude Wines, Dr Ambedkar Road, Pali Mala Rd, Bandra West, Mumbai
Suleman Usman Mithaiwala, 167, IbrahimMerchant Rd, Below Minara Masjid, Pydhonie, Mandvi, Mumbai
Sarson ka Saag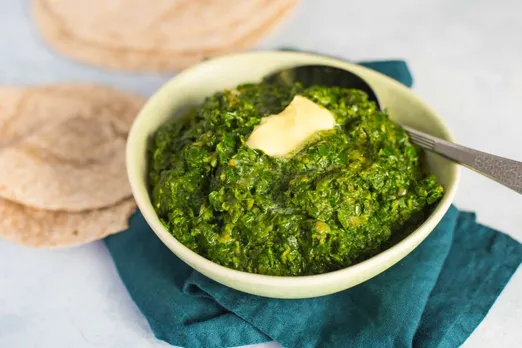 It's Sarson da Saag season! All the Punjabi Dhabas on Vasai road serve mouth-watering Sarson da Saag. Pratap -The Dhaba in Oshiwara is the place to try in Andheri. Papa Pancho Da Dhaba in Pali Hill, Bandra also serves some delicious Sarso da Saag.
Where: Pratap-The Dhaba, Shop No. 30/31, Link Plaza, Next To Punjab & Maharashtra Bank, Oshiwara, Andheri West, Mumbai
Papa Pancho Da Dhaba, Shop No. 12, Gasper Enclave, Pali Naka, West, St John St, opp. Gold's Gym, Bandra West, Mumbai
Undhiyu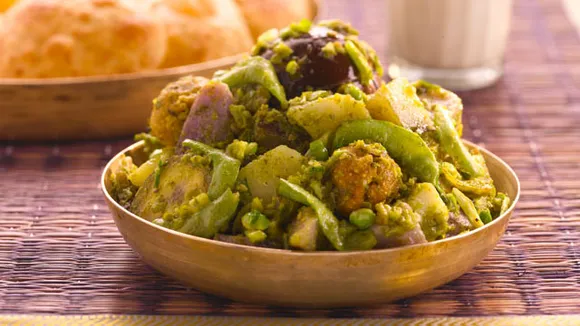 Undhiyu is a Gujarati curry prepared with fresh mixed vegetables and Dhokli Muthiya (made of gram flour). It gains significance during the time of Uttarayan in January. Undhiyu found its origin in Surat, Gujarat but is now available in western parts of India. If you want to try authentic Undhiyu you must visit Hiralal Kashidas Bhajiawala, Girgaum. Thaker Bhojanalay in Kalbadevi has been running since 1945 and serves authentic Gujarati food. You can visit this iconic restaurant on your next trip to South Bombay.
Where: Hiralal Kashidas Bhajiawala, 2-4, Vithalbhai Patel Rd, Marine Lines East, Cawasji Patel Tank, Bhuleshwar, Mumbai
Thaker Bhojanalay, Building No, 31, Dadiseth Agiyari Ln, Marine Lines East, Ovalwadi, Gaiwadi, Kalbadevi, Mumbai
Nalli Nihari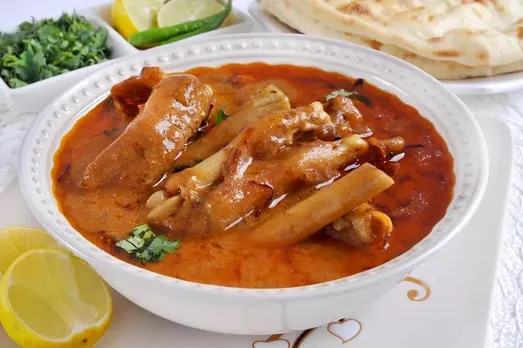 Nalli Nihari is a slow-cooked stew with bone-in mutton pieces, which is a perfect dish to savour in chilly weather. There are a few places in Mumbai where you can try Nalli Nihari. Noor Mohammadi Hotel and Restaurant in Mohammad Ali Road, Mumbai is well known for its delicious Nalli Nihari. Shalimar Restaurant in Jogeshwari is another go to place for Nalli Nihari.
Where: Noor Mohammadi Hotel, 181-183 I R Road, Abdul Hakim, Noor Mohammadi Chowk, Bhendi Bazaar, Mumbai
Shalimar Restaurant, Momin Nagar, Jogeshwari West, Mumbai
Paya ka Soup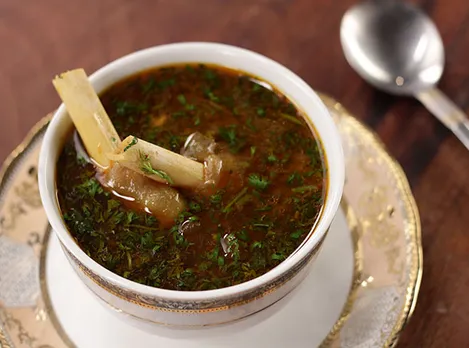 Paya soup rings a bell for hardcore non-vegetarians. This healthy soup also known as Lamb Trotter's soup is a must-have in winter. Jaffer Bhai's Delhi Durbar, Mahim serves Paya soup with smoked mutton. And Mini Punjab - Lake Side at various locations in Mumbai is also where you can relish paya soup.
Where: Jaffer Bhai's Delhi Durbar, Shop No. 3, EE Heights, Swami Vivekananda Rd, Khan Estate, Jogeshwari West, Mumbai
Mini Punjab - Lake Side,  Bus Stop, Adi Shankaracharya Marg, Jogeshwari - Vikhroli Link Rd, near Panch Kutir, Powai, Mumbai
Thukpa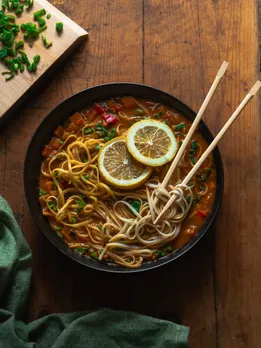 Thukpa is a Tibetan soup or stew with noodles. It's prepared in both vegetarian and non-vegetarian variations. You can try out authentic Thukpa at Sernyaa in Malad and Andheri. If you're a non-vegetarian then Chicken Thukpa is worth trying at Dumpling Khang in Santacruz.
Where: Sernyaa, Shop No. 8, Ashok Enclave, Chincholi Bunder Rd, Malad, Chincholi Bunder, Malad West, Mumbai
Dumpling Khang, Masjid, Shop No 8, Garib Nawaz, Nehru Rd, opp. P & T Colony, Vakola, Santacruz East, Mumbai
Go grab your favourite winter dishes at these restaurants in Mumbai!
For more such stories follow Local Samosa on Facebook,  Instagram,  Twitter, and Telegram.