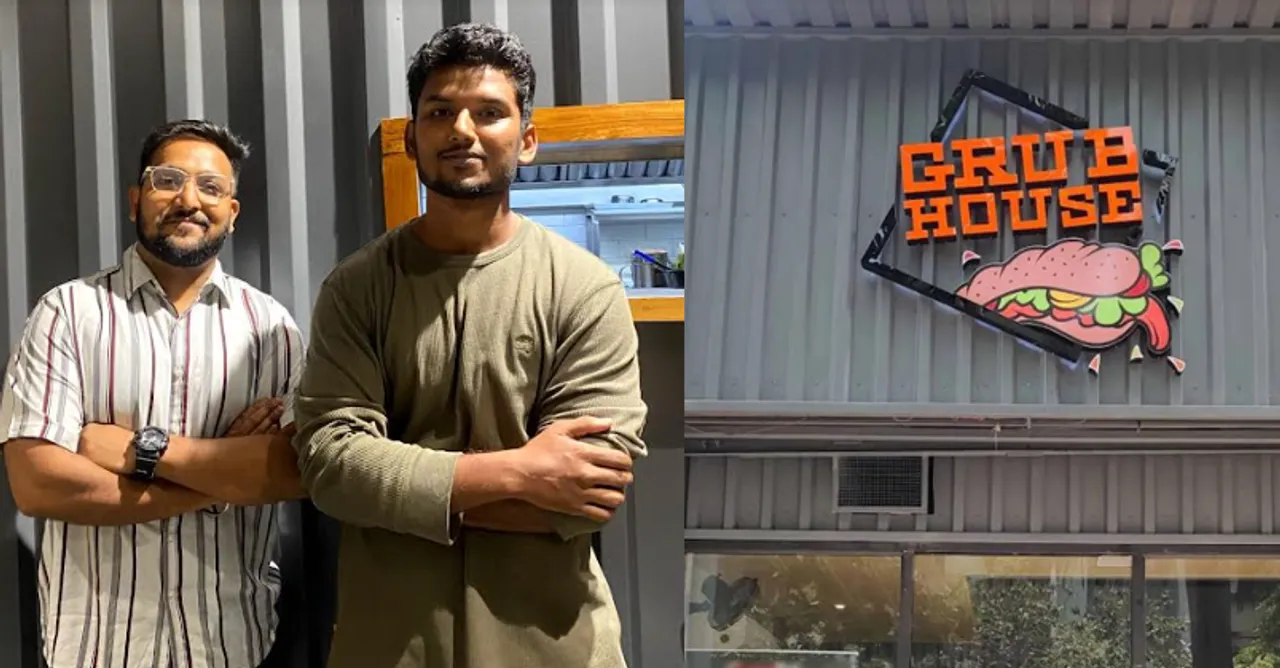 Grub House in Navi Mumbai serves delectable burgers including Purple Psych (Baingan ka Burger) and many more made with their in-house sauces.
Which dish comes to your mind when you hear someone say baingan? Baingan ka Bhartha will be the answer for most people but it's difficult to imagine a burger with a brinjal patty. Well, this cafe in Navi Mumbai serves you Baingan ka Burger which is not only different but also tastes scrumptious.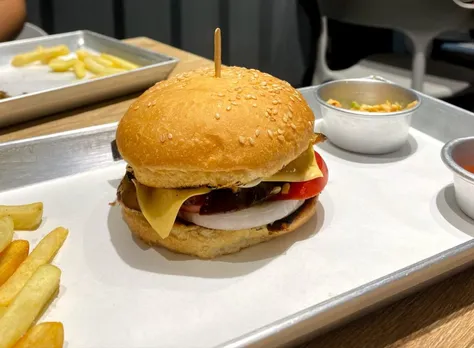 The Burgers
Purple Psych or as we like to call it a Baingan Burger is what makes this place a special one to visit. We hesitated when we heard about a brinjal patty but this burger turned out to be utterly delicious. You'll love the taste even if you're not a baingan fan because the patty goes so well with other veggies like tomato and onions and the tangy sauces just enhance the taste. "Mostly all the sauces used in the preparation are made in-house and we also try to keep the ingredients as fresh as possible and avoid frozen food items," said Abhilash.
The next on the plate was the Classic Chicken Cheese Melt Burger which is their best seller in the non-veg category. It was super tender and flavourful. The chicken was well-cooked and the patty was crunchy enough.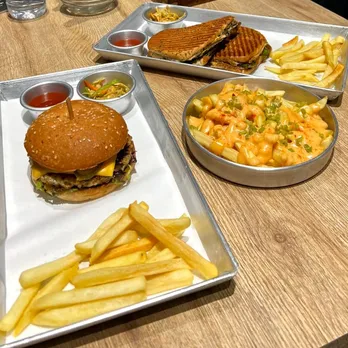 Simply Sandwich
They also have veg and non-veg sandwiches like Bambai Toastie, Manek Chawk Grill, Sloppy Sam's, Sub No.7, and others. We tried their "Taken 2 Sandwich" which was very different than the typical Bombay-style sandwich. It had mushrooms, zucchini, and tandoori sauce and tasted delicious.
Complimentary sides
There are not many restaurants or cafes where you get free sides along with the main dish but you can get complimentary sides at Grub House. And who doesn't love free ka khana? If you're like us, head to Grub House because they give crispy fries and salad complimentary while you enjoy your burgers and sandwiches.
Safar College se Cafe tak
The two friends duo Abhilash and Darshan worked at different chains of restaurants after completing their education in Culinary Arts. "Since our college days, we wanted to start a cafe of our own that had an edge over others. Hence we started Grub House to provide some fresh and delicious dishes to the customers," said the duo. So, if you're a burger fan and want to try something new apart from the aloo patty then Grub House can be the next place you visit with your friends.
Where: Shop no. 2, Sahara CHS, opp. Konkan Rail Vihar, Sector 40, Seawoods, Navi Mumbai
Timings: 11 am to 12 am
For more such stories follow Local Samosa on  Facebook,  Instagram,  Twitter, and Telegram.