On the day of Kisan Divas we have curated a list of Indian firms supporting farmers in their operations by providing them with platforms, facilities, and more.
Agriculture is the backbone of the Indian economy and farmers are its helping hands. Every year Kisan Divas is celebrated on December 23 in India to honour the work of farmers. This day is celebrated on the birthday of Chaudhary Charan Singh, who started as a farmer before becoming the fifth Prime Minister of India. To give recognition to the farmers and the companies, we've got you some Indian firms, enterprises, and companies that help farmers in their day-to-day functioning.
Kheyti
Kheyti is a technology solution firm for small farmers. They provide low-cost farming solutions that help small farmers increase the yield and predictability of produce. It has been in the news recently for winning the prestigious Earthshot Prize, an initiative of Prince William that rewards each winner with 1 million pounds for their contribution to finding solutions to environmental problems.
Bijak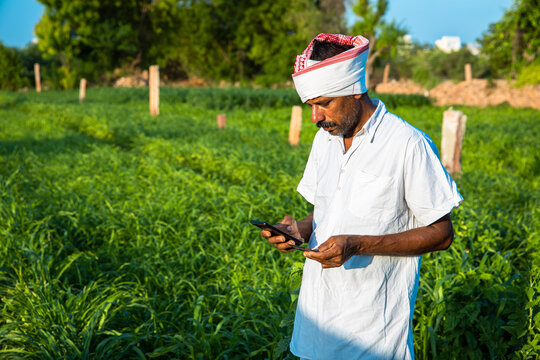 Bijak is a B2B platform for agricultural commodities providing farmers and customers with a platform to connect. Sellers and buyers can maintain a ledger, facilitate transactions, and exchange goods via the Bijak Application. The farmers can connect to several suppliers and dealers and sell their harvest with the help of the application.
Ekgaon
Ekgaon is a leading social enterprise in India that works with a vast range of bio-diverse communities to offer organic and natural food products. They work in collaboration with small farmers, mostly women from tribal communities in and around Tamil Nadu and food artisans to conserve, revive and sustain our bio-diversity and food heritage.
Agrowave
It was started by Anu Meena to build solutions for her grandfather and many more farmers who struggle to sell their produce from farm gates. Agrowave is building a farm-to-market mobility supply chain of fresh produce, through an integrated network of mobile pickup stations (MPS). Here, the farmers can directly sell the products through the Agrowave Kisan Application to their choice of mandis (markets). The vehicle from the company will pick up farmers' produce and deliver it to the desired marketplace.
Crofarm
Crofarm is a food crop supply chain company. It offers business deals with farmers, crop transportation, and waste management services. The company believes in increasing the income of farmers. They guide farmers on produce specifications that fetch more value in the market and offer better pricing than mandi.
AgroStar
Agrostar was founded in 2008 to sell farm tools through an e-commerce platform. This helps the farmers connect to various suppliers which helps them understand and better solve problems and to learn about innovative practices and products related to farming. They also have launched a cloud-based mobile application that is boosting crop yields and encouraging best practices for small farmers in India.
Ergos
Finding cold storage is very difficult for farmers if they don't have enough contacts. Ergos helps farmers and cold storage providers connect and find the nearest cold storage for perishable farm products. They have also launched a model called as Argos Grainbank Model where farmers can convert their grains into tradable digit assets and avail of credit loans against those assets through NBFCs and Banks.
For more such stories follow Local Samosa on Facebook, Instagram, Twitter, and Telegram.
Comments
comments