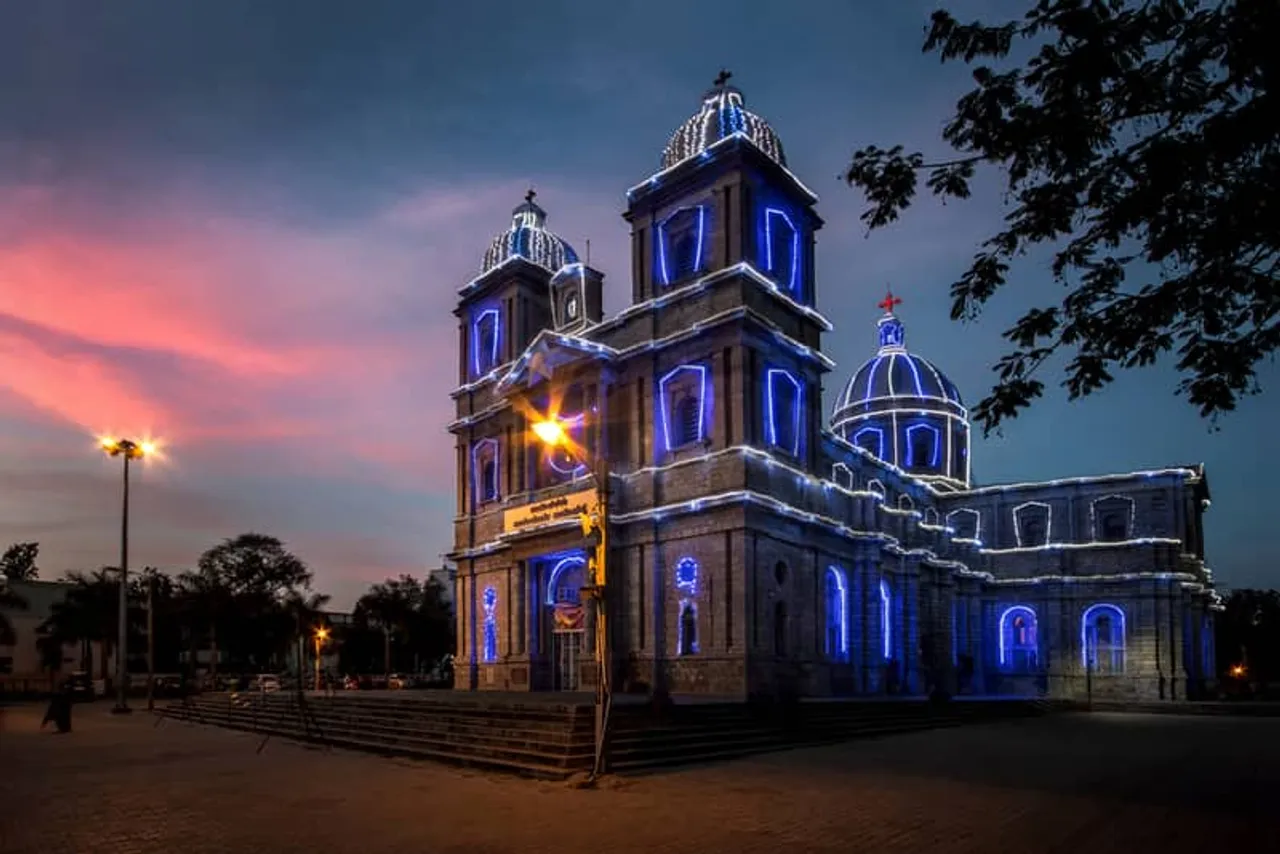 Christmas is just around the corner, and so are experiences like midnight caroling and mass. And if you are thinking about where to witness these Christmas miracles, here is a list of unique and historical Bangalore churches for you to visit this Christmas.
It's time for carols, midnight masses, and ringing bells. The festival of Christmas is a day of religious and cultural celebration, marked by the exchange of gifts and decorations and the lighting of Christmas trees. These Christmas celebrations often include midnight mass and carols in beautifully decorated churches. So we compiled a list of some Bangalore churches for you to see and enjoy this Christmas eve.
St. Mary basilica, Shivaji Nagar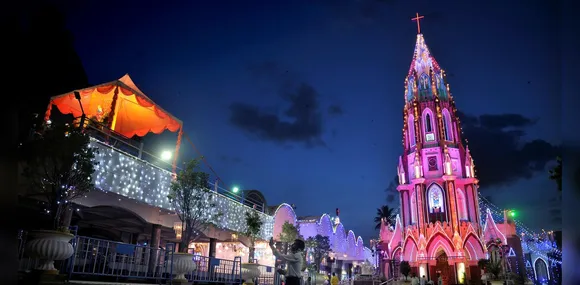 St Mary basilica is one of the oldest churches in Bangalore. The chapel, built in the year 1818, was one of the first churches which had got the status of a minor Basilica. The church has been celebrating the birth of mary since its establishment. The beautiful gothic-style church is famous for its sober Christmas celebrations and mass. So, visit this Church on Christmas night, to enjoy its attractive environment and atmosphere. You can buy candles wrapped in rose petals and light them on the table to make a wish or say thanks to Jesus.
Address: MF Norrona St, Shivaji Nagar, Bengaluru, 
Infant Jesus Church, Viveka Nagar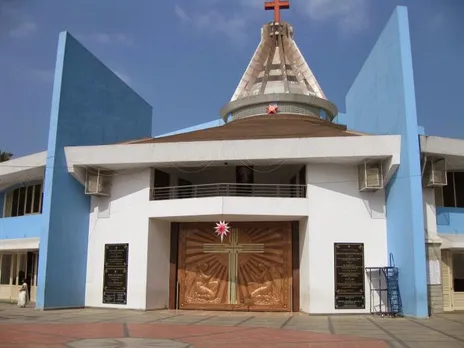 Infant Jesus church was established in 1971 and is dedicated to Infant Jesus. Since then the church has been attributing to numerous miracles. It can accommodate up to 2500 people and is quite popular among the local population of Bangalore. So, visit this church on Christmas and New Year's Eve and attend the church masses, organized in 7 different languages. The Christmas celebration includes lightning of the five-wick lamp by the crib of baby Jesus, followed by a Bharatnatyam-style dance amid colorful steamers and tinsels.
Address: Bazaar St, Rose Garden, Vannarpet, Vannarpet Layout, Viveka Nagar, Bengaluru,
Francis Xavier's cathedral, St John Church Road
Francis Xavier's cathedral dates to the 19th century and is the cathedral of the Roman Catholic Archdiocese of Bangalore in India. The church consists of 2 belfies and a majestic dome above the main sanctuary. The majestic granite structure of the church gives it a European touch. The church is especially famous for its Christmas celebration which draws large crowds. We recommend you attend the Christmas midnight mass at St. Francis Xavier cathedral located in Pulikeshi Nagar.
Address: St Johns Church Rd, Cleveland Town, Pulikeshi Nagar, Bengaluru
St. Mark Cathedral, Mahatma Gandhi Road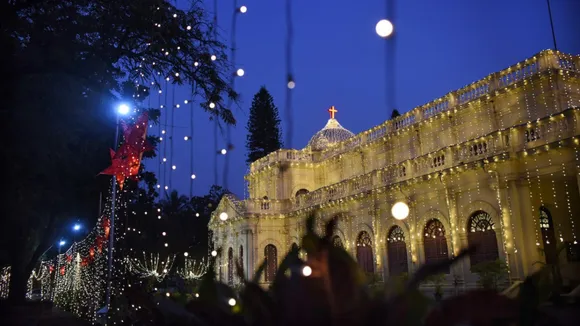 St. Mark Cathedral was built in 1812 and was inspired by St. Paul's Cathedral in London. This 200-hundred-year-old church is famous for its intricate woodwork and colonial architecture. The church has the best and most well-maintained bell among all the churches in Bangalore. The stained-glass ceilings, domes, roman arches, and famous bells enhance the beauty of the church. The church is not limited to catholic people. The lights and décor added to the 200-year-old church are a lovely sight to visit on Christmas days. 
Address:  1, Mahatma Gandhi Rd, Shanthala Nagar, Shivaji Nagar, Bengaluru
Holy Trinity Church, Mahatma Gandhi Road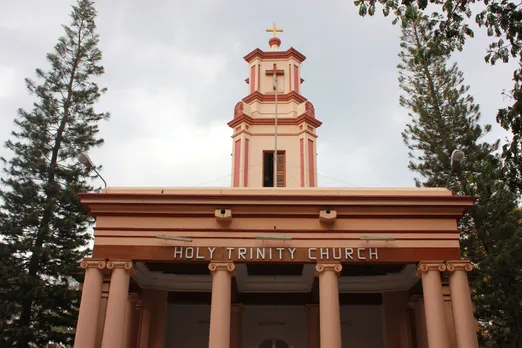 The Holy Trinity Church is a landmark church built in 1851 for the British regiment station in Bangalore. This renaissance-style church is the largest in southern India. The church contains marble murals and tablets which speak of men and women who worked in its construction. Especially carved statues, made in England, adorns the beauty of the church. The Christmas celebration is a sight to witness, which includes mass and carols on Christmas night.
Address: Trinity Circle-8, Mahatma Gandhi Rd, Near Vijaya Bank, Jogupalya, Bengaluru
For more such stories follow Local Samosa on Facebook, Instagram, Twitter, and Telegram.