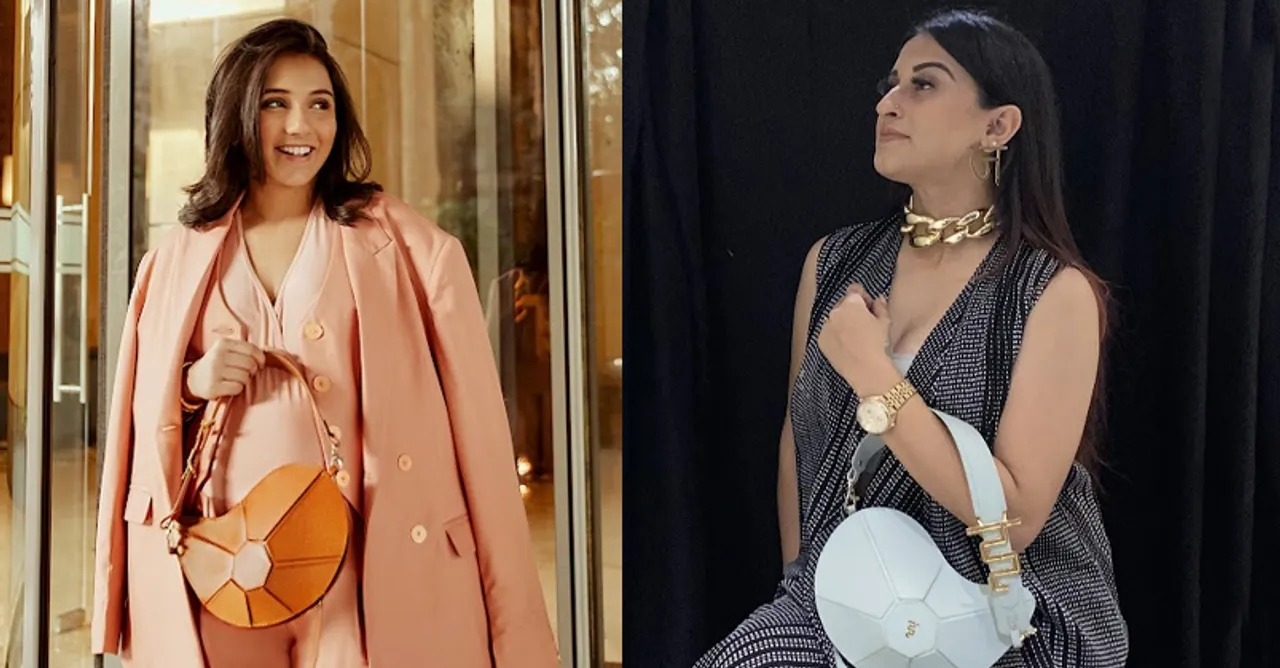 Offering a range of stylish bags and accessories that are an amalgamation of Jaipuri aesthetic and the skilled craftsmanship of Kolkata, Studio Immri is a big yes if you like colours and everything statement.
Add a pinch of drama and quirkiness to your look and complete it with a bag that speaks for itself. If you are also a bag lover like us, you should check what Studio Immri has in store for you. Their collection is edgy, modern, and bold, and has been worn by Maharani of Gwalior (Priyadashni Scindia), Mira Kapoor, Shweta Tripathi, Mallika Dua, Masoom Minawala, Ishita Mangal, and Harpreet Suri. Here are our top 5 picks of quirky bags online from Studio Immri that we absolutely adore, and so keep scrolling.
1. This classic Kerry Bag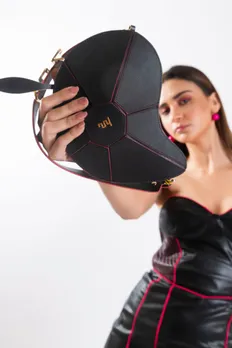 Adding a little more sophistication to your classic shoulder bag with origami effects, the Kerry collection of Studio Immri is suitable for almost every occasion if you pair it with the right outfit. Inspired by the shape of raw mango and also the shape of paisley, which is a popular motif in Rajasthani textile, art & jewellery, this bag is a must-check. Hold it in your hand or wear it like a handbag, either way, it's gonna look great.
2. This Hathi batua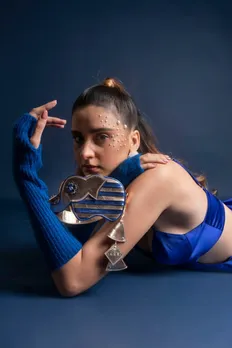 If you are someone who adores the old-school style but also wants to give a contemporary touch to the same, then Immri's cute Hathi and Tota Batua collection would be just perfect for you. Available in different colours, these batuas are made with Nappa Leather and are one of the cutest mini bags you could ever lay your hands on. Our favourite is this shimmery blue hathi!
3. This workation travel tote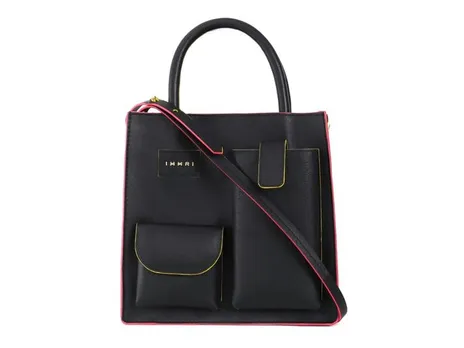 If you are team pockets and looking for a bag that can carry all the little things, then this updated tote bag is a must-check. There are two pockets in the front where you can keep your phone and other tiny essentials easily. there's also an adjustable and detachable sling and handles, making it easy to carry while the colour detailing on its edges makes it edgy.
4. Eyewear Sleeves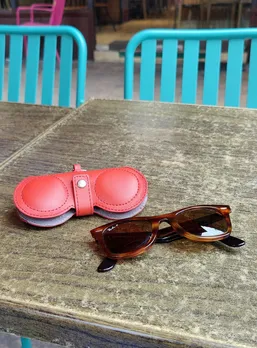 Keep your sunglasses handy as your future is pretty bright, and to keep your sunglasses protected, get these eyewear sleeves by Studio Immri because their collection is pretty good. Made with Nappa leather, these eyewear sleeves are sleek. They even have a detachable sling and can be worn as a belt bag.
5. Laptop Sleeves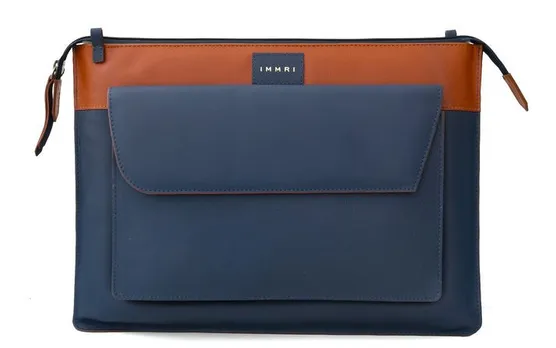 For all the workaholics out there, the laptop sleeves by Studio Immri are another must-check. Perfect for devices between 11 & 13 inches, the sleeves have a front outer pocket for keeping essentials like chargers & phones. It also has a detachable strap and cushioning on the inside that keeps your laptop secure.
We hope now your hunt for quirky bags and accessories has ended and you are set to explore & shop.