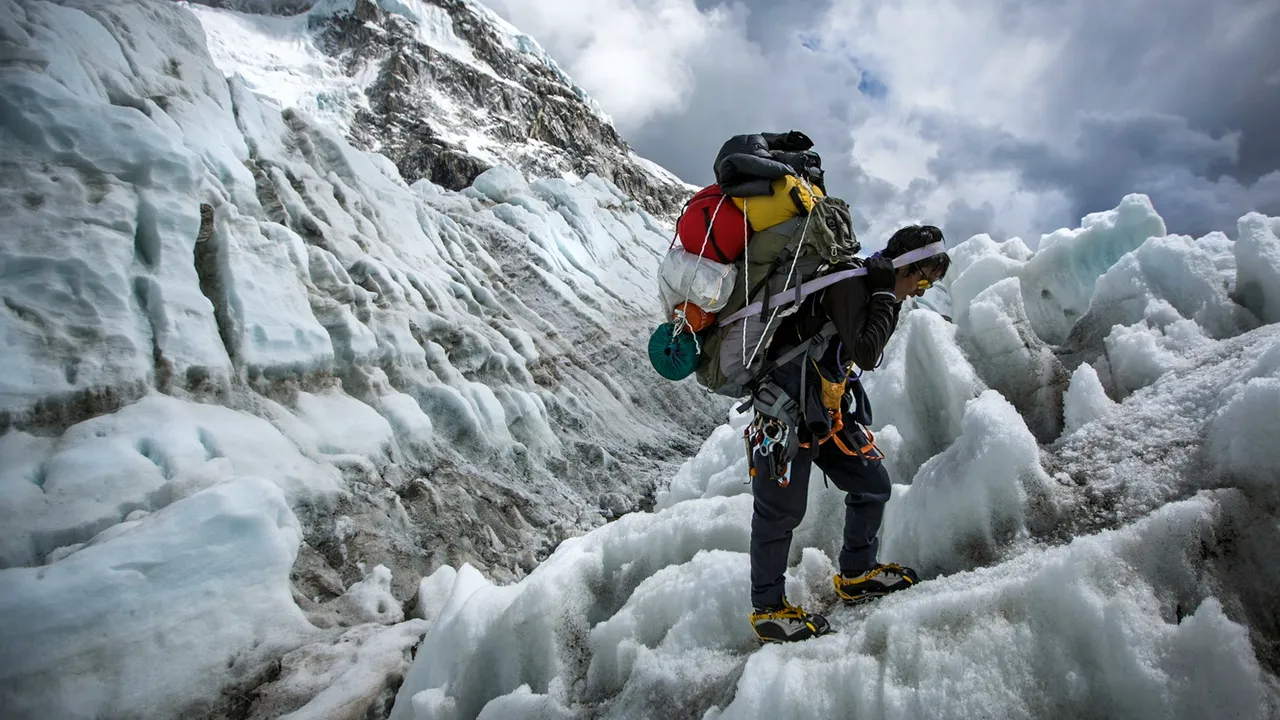 On World Mountain Day, here's a list of 9 gutsy and courageous female mountaineers who dared to dream the impossible and made it to the top!
Our country has courageous women who are conquering mountains, touching the sky, giving us nothing but inspiration, and reaching new heights. These women with their achievements prove that there's nothing a woman can't do. And so meet these fearless, feisty, and plucky Indian women mountaineers who are moving mountains with their hard work!
1. Tashi and Nungshi Malik aka Everest Twins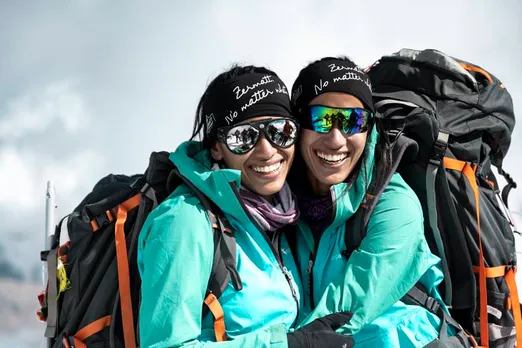 When during the pandemic most of us were working from home, these two outdoorsy siblings participated in the 100% Women Peak Challenge, in which over 700 female mountaineers from 20 countries scaled all 48 of Switzerland's 4,000-metre peaks in March 2020. Tashi and Nungshi Malik aka Everest Twins who are from Dehradun are the first siblings and twins to climb the Seven Summits. It is the highest mountain on each continent! Also, they were the first to reach both the North and South Poles! Now, that's legit Sisters Goals!
2. Baljeet Kaur
Baljeet Kaur from Solan is among the first Indian women mountaineers to summit the 7,161-m Pumori peak of Mount Massif in Nepal. She achieved this on May 12 in the Government of India-sponsored "Mt. Everest Masiff Expedition-2021" and was part of a 12-member delegation. It should be noted that even after failing to climb Mt. Everest by just 300 metres due to technical issues in 2016, Kaur did not give up, and continued to climb.
3. Priyali Basik
Can you survive in the mountains without enough oxygen? Sounds like death, right? But mountaineer Priyali Basik is the first Indian civilian to scale any mountain above 8,000 metres without supplementary oxygen! This lady, who hails from Bengal, successfully reached the peak of the world's seventh-highest Mt. Dhaulagiri (8,167 m) in Nepal in October. Baljit Kaur, who we have mentioned above, was the first Indian woman to summit Mt. Dhaulagiri, while Piyali was the first Indian woman to scale it without supplementary oxygen.
4. Ganbala Sharma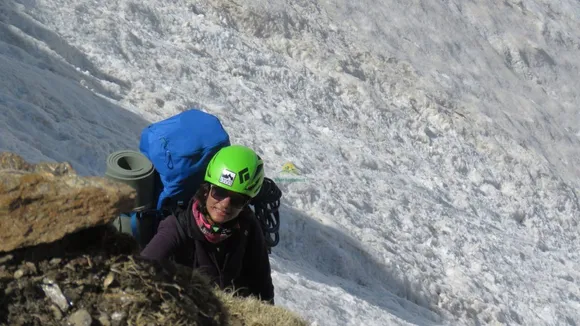 Gunbala Sharma from Rajasthan is also among the first Indian women to summit the 7,161 meters high Mount Pumori. Along with Baljeet Kaur, she was part of the 12-member delegation team for 'The Mt Everest Masiff Expedition-2021'. She successfully reached Mt. Pumori soon after Baljeet Kaur and became one of the first Indian women to climb Mount Pumori. Ganbala is an affiliate member of the Indian Mountaineering Foundation Delhi, a mountain prodigy, and also a Risk management and security professional.
5. Priyanka Mohite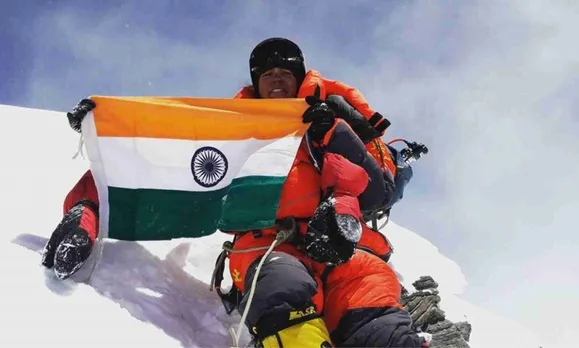 Priyanka Mohite from Satara, who likes to call herself a girl whose dancing legs are now climbing, is the first Indian woman to scale Mt. Annapurna, the 10th highest mountain peak in the world. But this is not it! In 2019 also, she had climbed the world's fifth-highest peak, Mt. Makalu, in Mahalangur Himalayas. And in 2013, she became the youngest girl from Maharashtra and the third youngest Indian to have conquered Mt. Everest!
6. Anita Kandu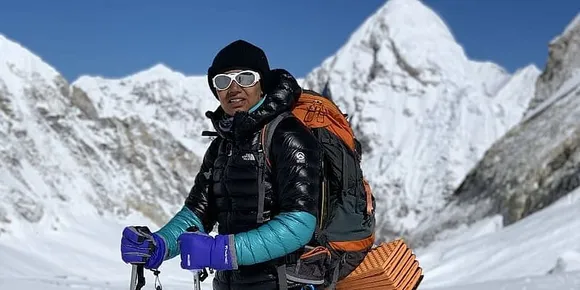 In 2017, Anita became the first Indian woman to climb Mt. Everest from China's side back. Due to the difficult weather conditions, her climb is still considered one of the most challenging climbs. But, this was not the first time she touched Mt. Everest. In 2013 too, Kandu scaled Everest from the Nepal side, making her the first Indian woman mountaineer to climb Mount Everest from both the Indian and Chinese sides. Kandu is also a  sub-inspector of the police and is even the recipient of the Tenzing Norgay National Adventure Award 2019.
7. Arunima Sinha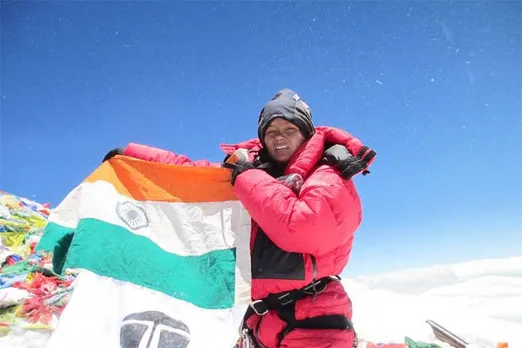 Arunima Sinha is not only a mountain climber but also a sportswoman. She is World's first female amputee to summit Mt. Everest, Mt. Kilimanjaro (Tanzania), Mt. Elbrus (Russia), Mt. Kosciusko (Australia), Mt. Aconcagua (South America), Carstensz Pyramid (Indonesia), and Mt. Vinson (Antarctica)! She did these courageous climbs in 2013, after losing her left leg to an accident two years back. Arunima is also a seven-time Indian volleyball player and an inspiration for many.
8. Tashi Yangjom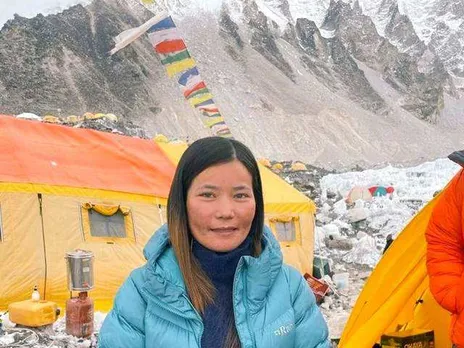 Hailing from West Kameng district in Arunachal Prades, Tashi Yangjom is the first Indian woman from the area to scale Mt Everest in 2021. She started her mission on April 4 and completed it on May 11. After joining the National Institute of Mountaineering and Allied Sports (NIMAS) in 2016, Yangjom wanted to wave the Indian flag at the top. She is currently teaching and is an instructor at NIMAS, and is aiming to summit Mount Makalu next.
For more such stories follow Local Samosa on Facebook, Instagram, Twitter , and Telegram.