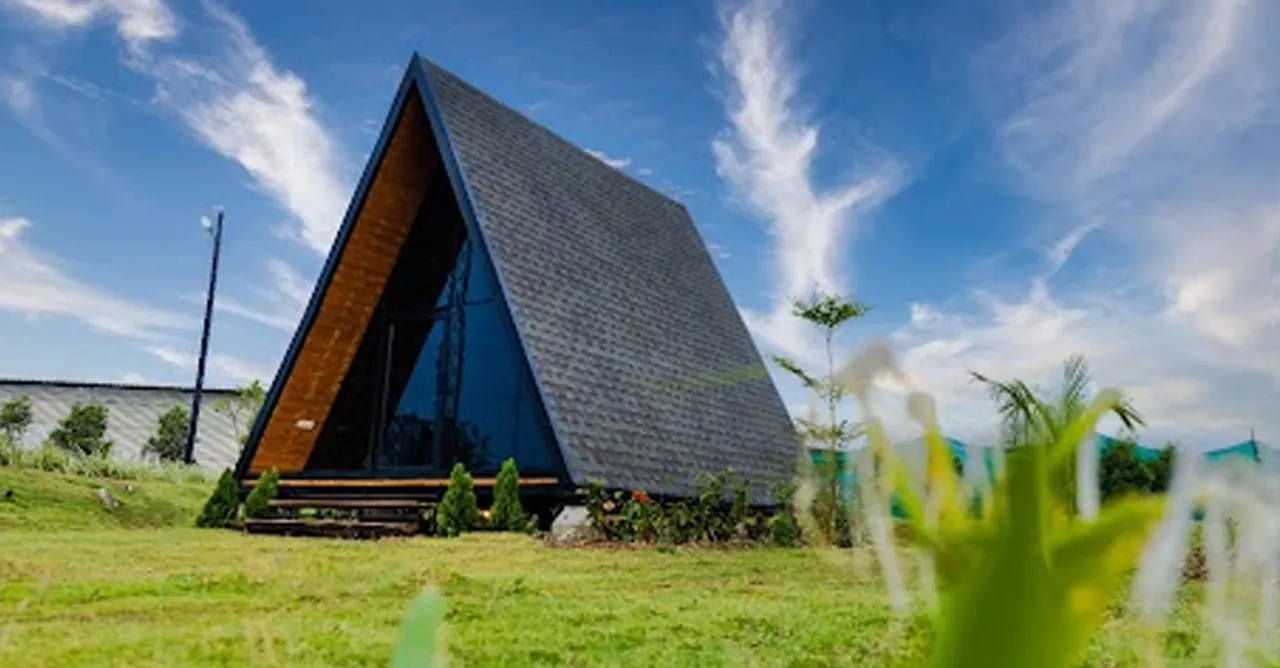 Okno Modhomes, a start-up based in Hyderabad, builds sustainable houses, similar to the abodes in western countries, made of wood, glass, and sloping roofs in customers' preferred locations in just 90 days.
When people cross the Okno Modhomes experience centre in Hyderabad, they cannot help but stop by to take a gaze at it. After all, three similar-looking houses made of wood, huge glass, and sloping roofs entice them to visit the houses and experience them from a close distance, says one of the founders of the centre, Harshit Puram, who always aimed to contribute toward a sustainable environment.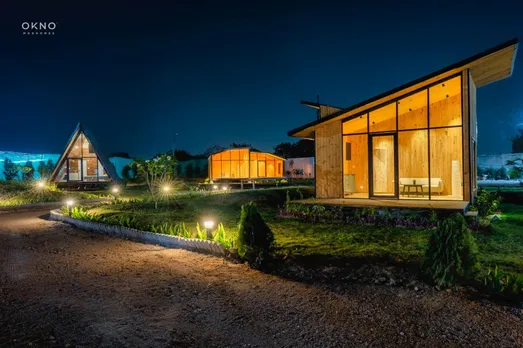 While cement is the source of about 8% of the world's carbon dioxide (CO2) emissions, the construction sector is solely responsible for 37% of carbon emissions, according to a UN report dating back to 2021. As soon as Harshit Puram and his cousin Parikshit Linga took notice of these facts while studying in different countries, they thought of creating an alternative solution to the problem.
After coming back to India in 2020, the cousins discussed their ideas and gave a proper time to research. They researched various types of houses, met with industry people and observed the common notion among Indian customers. "People usually believe that the houses made with cement and the traditional construction, including regular plaster and paint, can only last longer, which is not true," Puram says.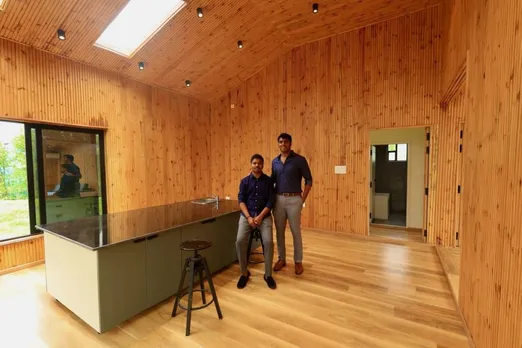 The duo was highly influenced by the houses constructed of wood and glass in countries like Norway and other western countries that withstand even harsh weather conditions like storms and extremely freezing temperatures. They thought of working on a similar concept that could suit the Indian climatic conditions.
Cut to 2022, when the cousins have not just built these three houses for the experience centre at Hyderabad but have also built one for a Chikkamagaluru resident, who has already started offering the houses to the tourists. "The main purpose of these houses is to serve a good vacation home for the people," Puram says, adding that it will take them a some time to start making residential houses.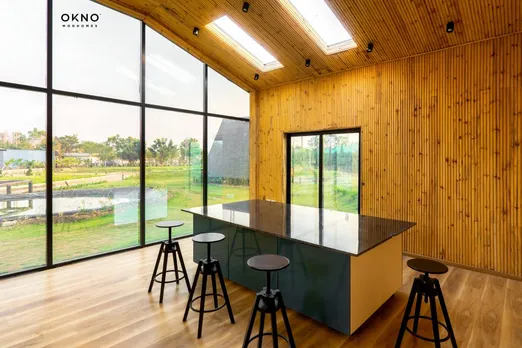 Although the duo is working towards a sustainable concept, Puram says that, currently, his business model is "80% sustainable". The reason for saying so is the fact that they use steel in the construction process. "These houses are not typical wooden houses but have been made through different kinds of steel, mandatory for creating a strong base. It is 10 times lighter than regular Mild steel and provides the same strength as regular steel. This is used to make the construction process faster. No doubt, steel is the heart of the house," the 24-year-old says.
The duo from Hyderabad procures the wood from Finland, but in return, more saplings are planted to maintain the ecological balance. Further, to protect the house from any cracks, two-layered protection materials are used for the walls, which also make the houses earthquake-proof, Puram says. The duo makes the houses according to the region, as different regions might require varied modifications.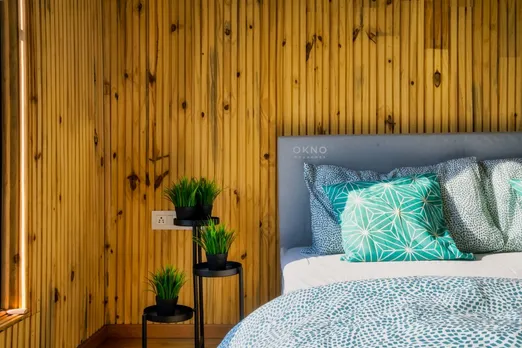 "We provide a long document to customers, wherein they can fill in about their preferences related to the structure and design of the houses so that we can start working on it. Making any changes without our knowledge is not advisable as it might affect the construction," Puram informs. Based on the preferences, Puram and Linga builds the houses with a commitment of completion in 90 days.
As per Puram, the large glasses used by the duo are made of recycled materials and are the most outshining feature of these houses. Owing to the collaboration with IKEA, Okno Modhomes provides a furnished house with mobile furniture, beds, wardrobes, a kitchen set, and more. Starting with Rs. 15 Lakhs, these houses have a warranty of 20 years for the customers.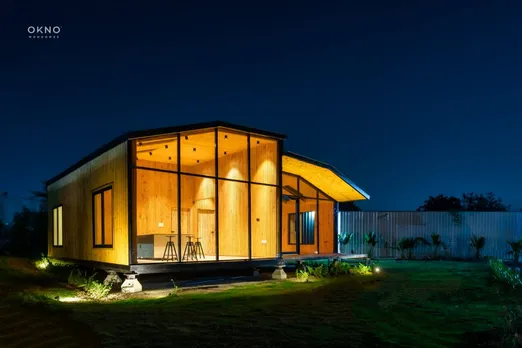 On why a customer would choose these houses over the traditional ones, Puram says, "These houses have a 14-feet ceiling glass elevation, good ventilation along with natural light, and to top it all, a good-looking sustainable design with a big space compared to a regular 1 BHK flat." However, Puram also says that the younger generation understands the value of a sustainable concept.
After their first delivery to the Chikmaglur resident, Puram and Lima are also building a similar guest house in Bengaluru and abroad. He says, "In the next 3 years, we are aiming to make our model even more sustainable by using alternatives of some raw materials like cement." Meanwhile, the duo is busy building staycations for travellers.
For more such stories follow Local Samosa on Facebook, Instagram, Twitter, and Telegram.