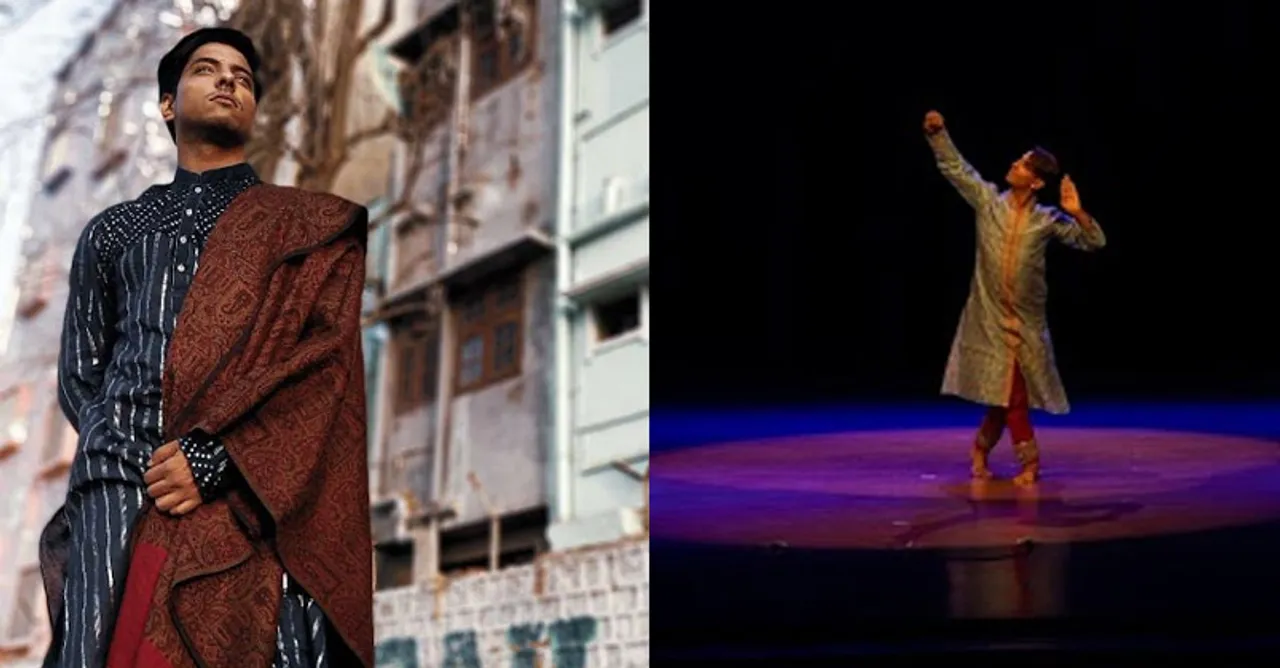 Vaibhav Kumar Modi, a Kathak dancer from Hyderabad, has initiated a platform to ensure the representation of artists from the queer community and the art forms across genres.
When Vaibhav Kumar Modi visited Berlin a few years back, he was astonished to see the acceptance of queer persons in public places. Not a single person was bothered about what others wore or how they walked. This ignited volumes of emotions and thoughts in his mind, and he wondered why he could not see that privilege back in his own country - India. At that very moment, the Kathak dancer from Hyderabad found himself in the perfect position to open such a space in his city which led to the inception of Dark Vibes Society in August 2021, a platform ensuring curated experiences of the less-heard community.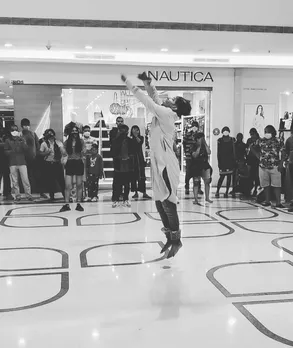 With the sole motive to bring "inclusion" in India, the platform invites artists from the queer community to showcase their talent in front of the world. Modi has made sure of the representation of art and artists through genres. The platform offers artists across the genres; eclectic to electronic, rock, grunge, and soul - various venues in different places and cities for the performances. Antara Pal, one of the DJs representing the LGBTQIA+ community, is also part of the team.
Along with conducting the rap battles, pop/soul gigs, and Kathak recitals, Modi has also commenced a concept called 'Baithaks' - a dance and music affair wherein one-to-one talks with the artists are possible. "Dark Vibes Society does not only ensure the inclusiveness of communities but also various genres and art," Modi says.
Hyderabad Dance Festival, another action by Modi, is also part of the Dark Vibes Society. Held in 2021 for the first time, the festival witnessed various art forms and artists. With the backing of the Government of Telangana, the event consisted of workshops, and movie screenings were conducted at 30 iconic locations in the city. One of the major highlights was the classical event named 'Sham-e-Hyderabad' that received huge appreciation, and as Modi mentions, people from nearly 23 countries were watching it Live.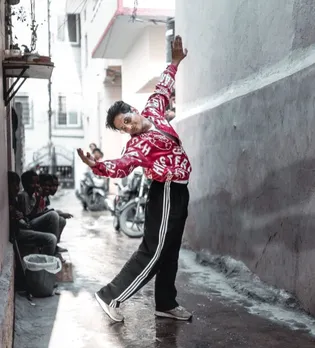 The idea of conducting the dance festival had emerged from the understanding that Hyderabad even has a monument dedicated to dance but not a festival that could celebrate all dance and other art forms. Although, with the current situation about Coronavirus, the festival is on hold, Modi informs us that it might be held again in a few months.
Self-acceptance through Kathak
Born in Kolkata, Vaibhav moved to Rampur in U.P with his family and later to Hyderabad in 2000. While he pursued Engineering, his interest in "alternative healing" drove him toward studying hypnotherapy and reiki. However, since childhood, he was certain that it was only the world of dance; for him, Kathak, where he could represent himself the best. "Dance was a place of relief that did not require me to pretend to be someone else, unlike the real world where my actions were questioned," Modi says.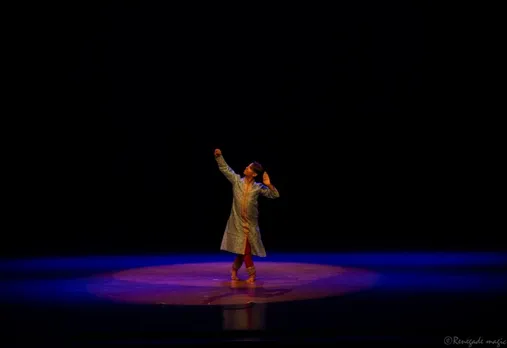 With this understanding, even while working with a firm, he started to learn Kathak at the age of 29. Often, he would come from the office at around six in the evening and directly go to the classes. Neither only were his gurus supportive but also the company about Modi's fondness for Kathak. On the other hand, even his family prompted him to continue the art at a professional level, and as a result, Modi performed at various shows. This marked the beginning of self-acceptance for Modi about his sexuality and identity.
In due course of time, Modi met various eminent personalities of Kathak, including the late Pandit Birju Maharaj, that helped him learn various philosophies related to dance. "It is through these talks and meeting with these great people could I understand how Kathak is not just dance but an art," he says.
Recently, he, along with his guru, Mohit Sridhar, performed 'Vibhanga' to highlight the tussle of a queer person with two souls in one human body. He has also displayed a small excerpt from the Hindu epic Mahabharata where Arjuna had taken a form of a woman and had lived one year like that through Kathak. Just like representing such issues gives him immense satisfaction, Modi also feels delighted by the fact that he had performed in the first gay wedding in Telangana.
However, having performed in multiple shows, Modi cannot rely solely on the art for his livelihood. "It's a sad fact in our country that an artist finds it hard to make ends meet depending on their passion. Often, artists are expected to perform for free. Both artist and the audience will have to gain that maturity to solve this problem," Modi says.
Nevertheless the shortcomings, he is soon to take his third-year exams, after which he plans to teach Kathak. Meanwhile, he is also determined to provide a safe platform in every city of the country where the artists, less exposed and less represented, get to express their true selves.
For more such stories follow Local Samosa on Facebook,  Instagram,  Twitter, and Telegram.