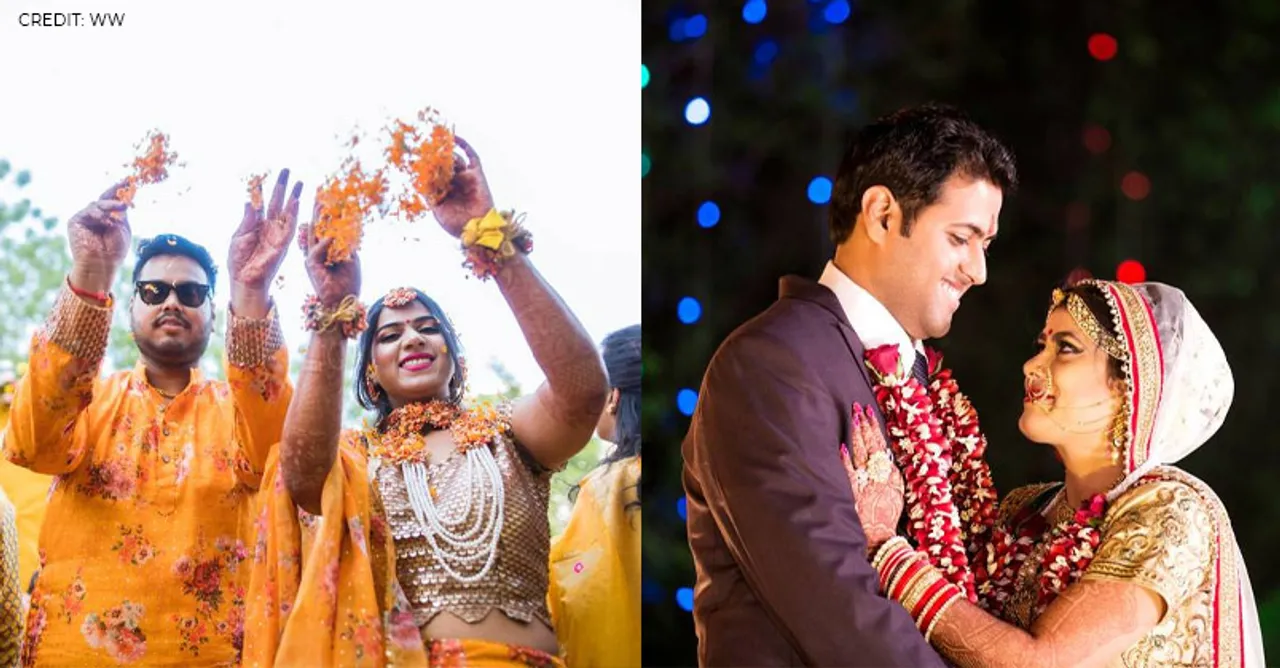 Planning your wedding in Pink City! We say - "a good choice"! And, these wedding photographers in Jaipur can be another good choice as they just add to the beauty of your wedding with their skills and understanding!
With the shehnaiyan echoing in the cultural city of Rajasthan, Jaipur, this wedding season has brought a lot of enthusiasm for the families. In this case, we are sure you would not like to miss any celebratory moment of your wedding, and hence, these wedding photographers in Jaipur and their firms are a must for you to check out! They ensure you enjoy your wedding photos as much as your wedding day!
1. GP Production 
GP Production is an award-winning photography firm that specializes in clicking destination weddings. From capturing the couples on forts to beautiful palaces and mansions, the firm brings out the beauty of both the location and the bond of the couple through their photography skills!
Contact: 8952044832
Where: Balaji Bihar,Sanganer
2. Snapsstory
Popular for candid and drone photography at weddings, Snapsstory captures every essence of your wedding! The firm has also been awarded multiple times for its talent. And, do you know their motto? Well, it is "Treat every wedding as your family."
Contact: 9672011188
Where:   Kala Digital Imaging, Kishanpole Bazar
3. Aura - The Wedding Journey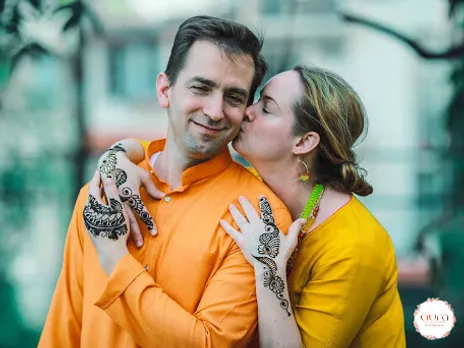 Trust Aura when it comes to shooting the weddings of Jaipur in a royal way! If you are planning to get married in the city and are looking for one of the best photographers that could highlight the essence of your wedding thoroughly, choose them and see the magic! Moreover, they also offer various discount packages, so grab the deal fast!
Contact: 089583 27799
4. Blank Space Photography
They are popular for beautifully capturing the intimate moments among the couples that often occur at the wedding. Moreover, they also create quality films of the moments!
Contact: 9783269424
5. Vinayaka Production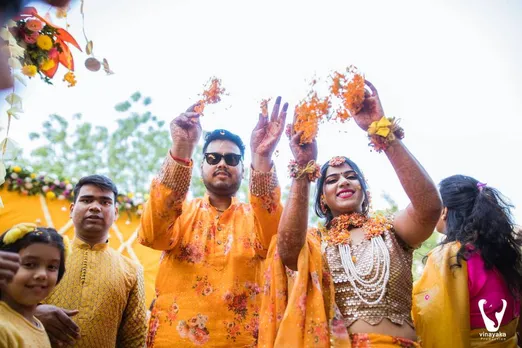 With their specialization in contemporary wedding photography, Vinayaka Production is a popular name in their field. They mostly use the natural landscape for the photography, which adds to the beauty of the wedding and pre-wedding shoots!
Contact: 7665811327
Where: Sanganer, Pratap Nagar
6. Weddings by Jinendra Vagrecha
The firm has recently been awarded the Couple's Choice Award 2022 by a media publication, all because of their work and ability to shoot weddings in the most peculiarity! One can sense the royal vibes from the wedding photos! And amazingly, they offer budget-friendly deals too!
Contact: 9799252529
Where: Akhil Nagar, Malviya Nagar
7. Abhinav Soni Photography
Abhinav Soni Photography is recognized as a luxury cinematic wedding filmmaker that uses historical as well as beautiful contemporary locations to capture the brides and grooms and their ceremonies! Further, they also make amazing films of the dance performances of the family members!
Contact: 9799252528
Where: First Floor Balaji market, Sikar Road
8. Art Digital Studio
Another talented group of photographers belong to Art Digital Studio and are popular for not just their skills of photography but also courteous behaviour, as people say. With the backdrop of beautiful decorations, their clicks appear much more impressive.
Contact: 961069990
Where: Manyavas, Mansarovar
9. First Half Films
Give First Half Films a chance, and they will make various filmy moments come live through the pictures of brides and grooms. Check out their profile, and you will be amazed by some of the clicks! We are sure you would like one such click for your wedding too!
Contact: 9928383878
Where: Near Hotel Flyview, Sanganer Area
For more such stories, follow Local Samosa on  Facebook,  Instagram,  Twitter, and Telegram.