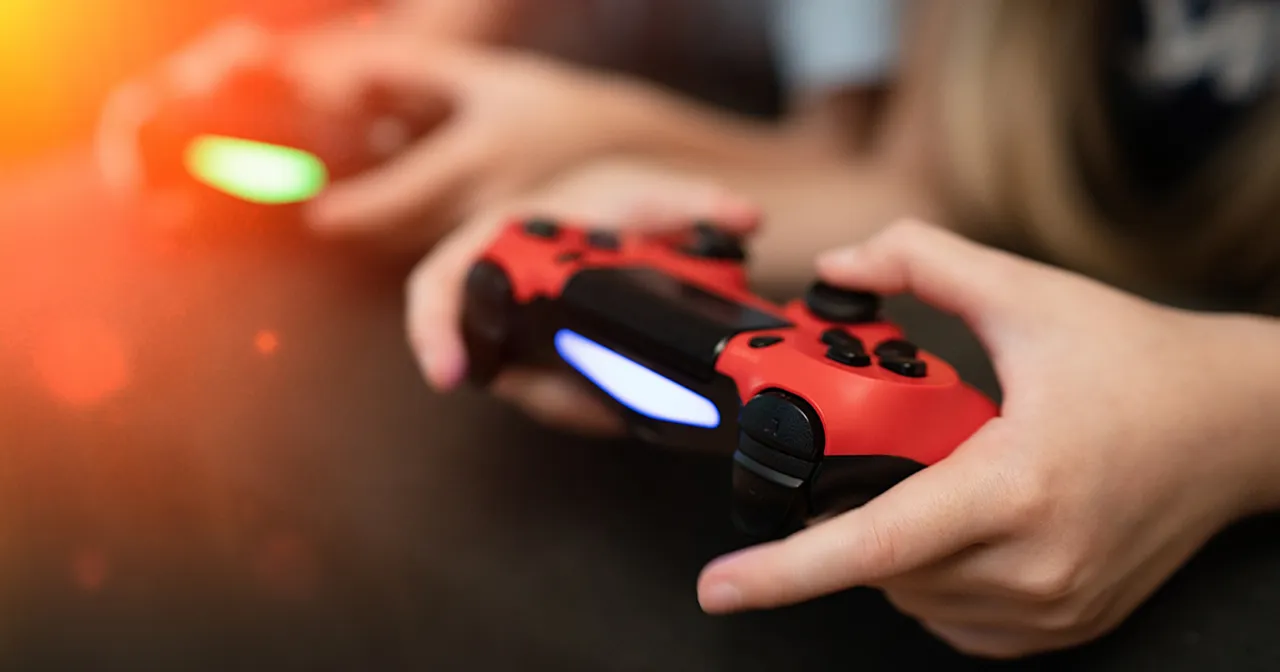 If playing video games for hours without interruption and good food is your ideal pastime, head to these gaming cafes to unwind.
If you are someone whose favourite activity is playing different video games whenever they are free, you've landed on the right page. Plan a game-packed weekend because these gaming cafes offer fast WIFI, smooth consoles, LED lights to set the vibe, and even great food and drinks to fuel you up for the ongoing gaming session. Keep reading, gamers!
1. LXG Nungambakkam, Chennai, Thane, and Vellore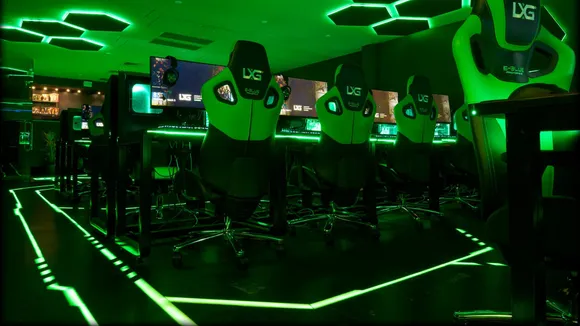 LXG is an eSports arena & gaming cafe franchise that provides you with gaming PCs, consoles, tournaments, gaming products, food & beverages, a game studio, and a lot more under one roof. They also have an in-house shoutcasting studio which is free for anyone to come and stream their game live. A couple of hours at this air-conditioned lounge, ambient lighting, snacks, and beverage would be worth stepping out of your home this weekend. So, text your fellow gamers right away!
Contact: 8892620353
Where: 1st Floor, 1, Kodambakkam High Rd, Tirumurthy Nagar, Nungambakkam (Chennai), Shrushti Apt. Birla College Rd, Bhoirwadi Chowk (Thane), 12th cross 13th main Service Road, Hal 2nd stage (Bangalore), VIR Opposite Chennai Salai, Katpadi Taluk (Vellore).
2. Game Palacio, Mumbai, and Chandigarh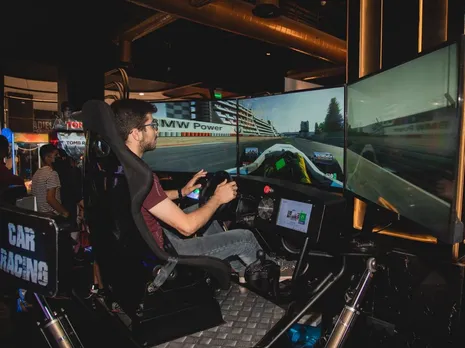 This one claims to be India's first to offer boutique bowling, fine dining, gaming arcade, and family lounge experience. We suggest you take a day off and come here to enjoy because there's a lot more than just video games at this place. Their game parlour features various video games like Injustice and Resident Evil, arcade games, and even a Jurrasic Park-themed game section. The place also offers some lip-smacking Asian food and is a must-visit for all the right reasons.
Contact: 072088 62232
Where: Krystal Building 206, Below Hakkasan, Waterfield Road, Bandra West (Mumbai), Elante Mall, Unit No. 310 - B, 3rd Floor, Industrial Area Phase 1 (Chandigarh).
3. inFAMOUS Gaming Cafe, Lucknow
This gaming arena in Lucknow is a place where you can enjoy video games, snooker, and the pool. The gaming cafe has a LIT vibe and, as per online reviews, is loved by gaming enthusiasts in the city. You can enjoy your gaming session with snacks, refreshments, and drinks. This one is pocket-friendly, too, and you can enjoy PS4 games at just Rs.129/hour. Get in touch with them for more details.
Contact: 078607 67174
Where: A1, 114, Ratan Khand, Ruchi Khand 1, Sharda Nagar, Lucknow
4. Immortal Gaming Cafe, Delhi
This gaming cafe has fabulous interiors and finger-licking food and offers a PC + PS4 Gaming Lounge at just Rs.40. Claiming to give you the best gaming experience with HD monitors, a cool waiting lounge with PS4s & 40 LEDs, and 3000+arcade games, this place looks outstanding and worth checking out.
Contact: 099101 78607
Where: 114, Ground Floor, Moti Bagh II, Satya Niketan, South Moti Bagh, New Delhi.
5. Domin8 Esports Cafe, Indore
Claiming to be Indore's largest Esports Cafe, Domin8 offers a gaming experience with high-end PC configs and the latest collection of PS4 gaming titles. With a dedicated leased line internet, 4 hours of power backup with a cafeteria, Domin8 was started by an eSport enthusiast. The ambiance will set the mood, so go check this out, gamers!
Contact: 097137 70910
Where: 301, Vibrant Tower, AB Rd, Manorama Ganj, Indore.
6. Intencity, Pune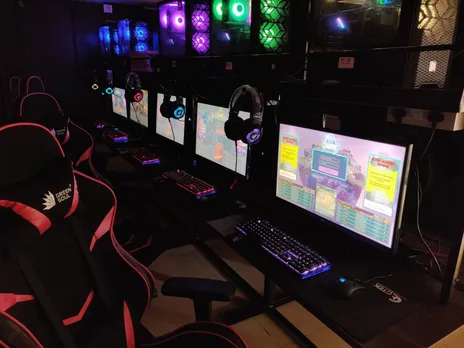 Enjoy a fab gaming session at Intencity, as they deal in anything and everything in games, including PS3, Xbox 360, Wii, PS2, PSP, and PC. The ambience may feel a little dull at first, but with the comfy chair, satiating snacks, and friendly staff, you are going to have a fun time. The localites even call it 'Gamer's Home'. So, if you are in Pune, plan a visit.
Contact: 9623214646
Where: Office No. 101/A Sunshree Suntec, Opp Sunflower Apartments, Near Bliss Cafe, NIBM-Salunkhe Vihar Road, Pune.
7. Game On Cafe, Ahmedabad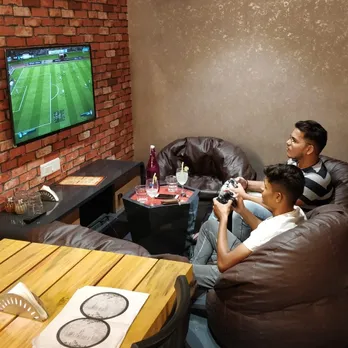 Enjoy PlayStation games such as Cricket, Fifa, Tekken 7, Call of Duty, Rush Hour, GTA, and much more while devouring good food at this hidden gaming gem in Ahmedabad. Go with your friend/s as well and play a multiplayer session. With all this, they also have a big screen where you can enjoy live matches.
Contact: 093761 76682
Where: 1st Floor, Shantiniketan 1, Near Rajhans Cinema, Raspan Cross Rd, Nikol, Ahmedabad.
So, which one of these gaming cafes are you planning to head to this weekend? Let us know in the comment section below.
For more such stories follow Local Samosa on Facebook, Instagram, Twitter, and Telegram