Cuisines from the south are now in your city! Check out these places in Pune to try authentic Sadya Thali this Onam season!
Year-end brings a list of festivals we all love to celebrate. Onam is just around the corner, and the highlight of this festival remains the Sadya thali. It can be difficult to find authentic Sadya Thali in the city, but not anymore! We bring you a list of places in Pune to try authentic Sadya Thali!
1. Chopsticks Spice Malabar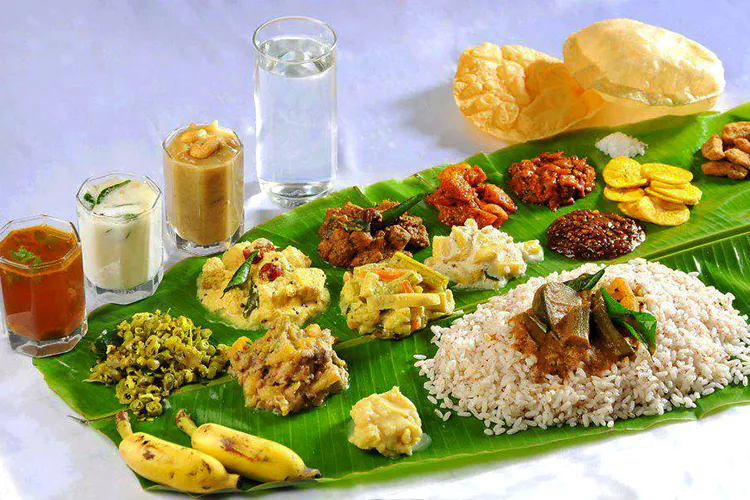 Located in Viman Nagar, Chopsticks Spice Malabar serves authentic Onam Sadya with dishes ranging from local Kerala cuisines. The restaurant serves this Sadya in a traditional sit-down style and is usually packed with customers during Onam. They even have Chicken, Fish, and Mutton thali variants for a good non-veg meal. Going early and catching yourself in the perfect spot for your ideal feast is recommended.
Where: Viman Nagar, Pune
When: 11 am- 9 pm
Price: Rs.160/ Veg Thali
2. Kerala Fast Food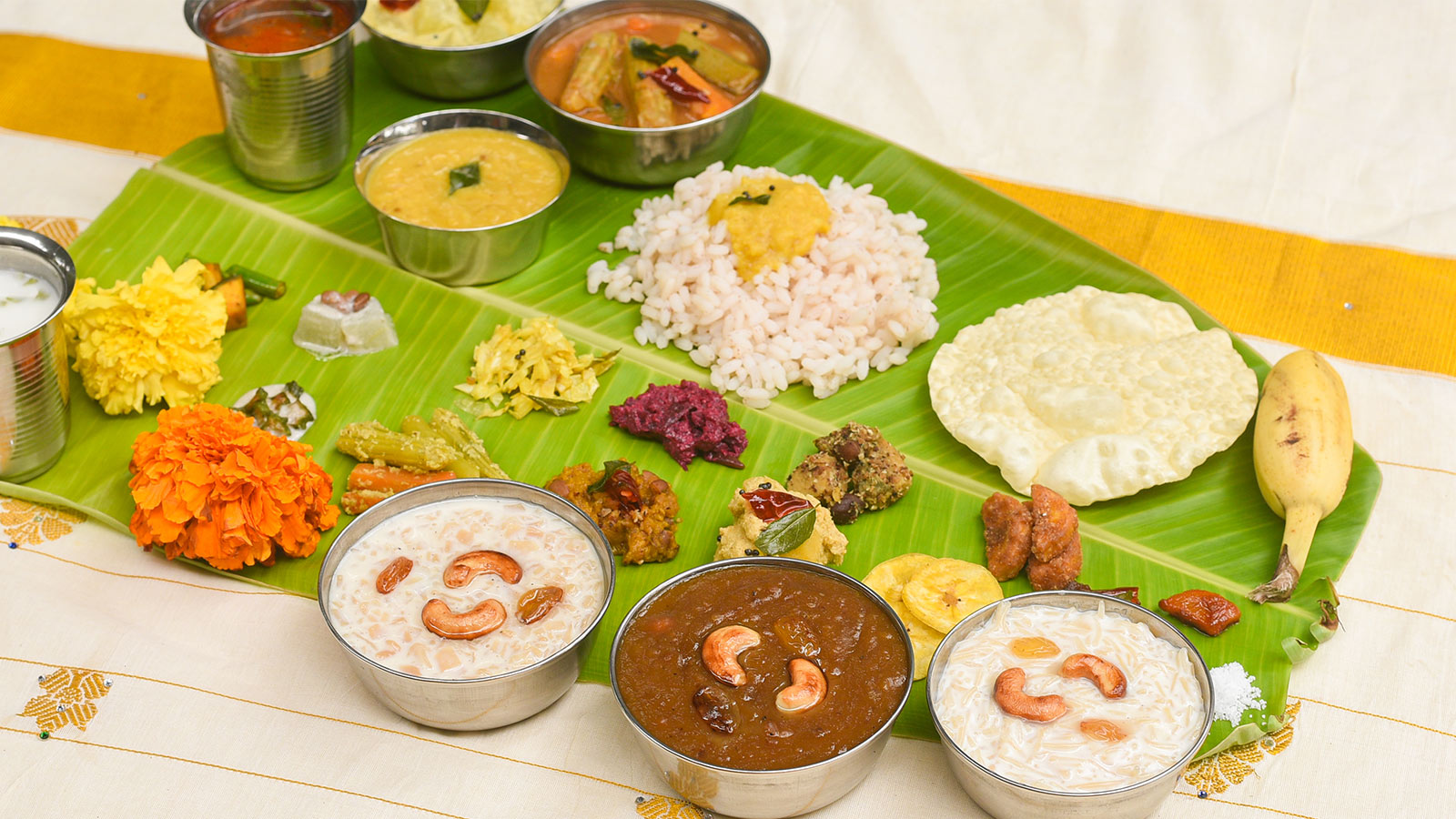 Kerala Fast Food specializes in local Keralite dishes and serves them traditionally. Their Onam Sadya includes all the popular dishes, including Kerala brown rice, sambar, rasam, avial, and more. The sadya is served on the traditional banana leaf for a minimal cost of Rs 120.
Where: Aundh, Pune
When: 11 am- 10 pm
Price: Rs.120/ Veg Thali
3. Malabar Xpress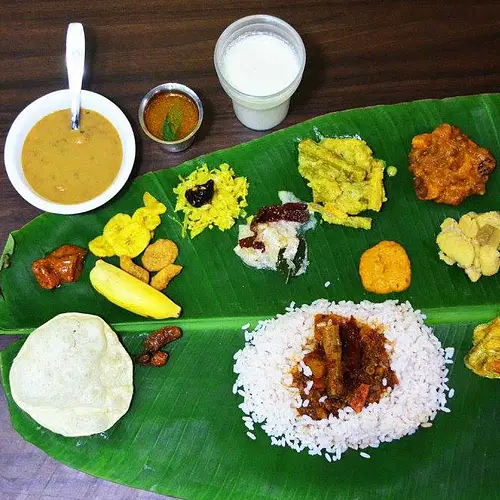 Wondering where to find Onam Sadya all year round? Malabar Xpress serves Sadya thalis every Sunday, which includes their wide spread of 12 authentic Keralite dishes. The 12 dishes are unlimited in servings and will easily help your belly fill up with the joy of food!
Where: Wanowrie, Pune
When: 11 am- 9 pm
Price: Rs.275/ Veg Thali
4. Saavya Rasa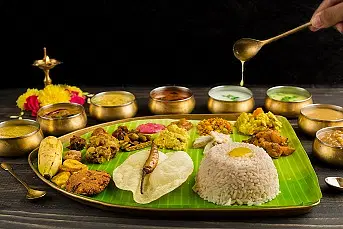 Saavya Rasa serves Onam Sadya made from authentic spices giving it the local Kerala essence and touch. Popular dishes on the Thali include Mulaku Varuthathu, Parippu Vada, Paalada pradhaman, pickles, moru, and many more! The restaurant serves the special Onam Sadya thali at Rs. 999 and is served only during the festival.
Where: Koregaon Park, Pune
When: 12-3 pm, 7-11 pm
Price: Rs.999/ Thali
5. ALLEPPEES Kerala Restaurant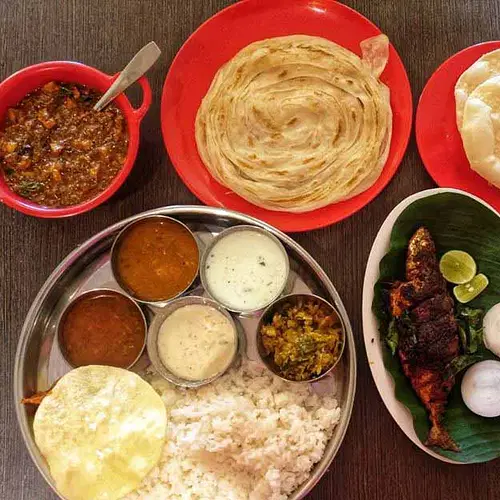 The Onam Sadya thali at Alleppees Kerala Restaurant is only available during lunch hours. The thali has some of the popular Kerala dishes served authentically on a banana leaf for a pocket-friendly price of Rs. 100. Another delicacy to check out, along with the Thali, is the Chettinad curry.
Where: Hinjewadi, Pune
When: 11 am- 11 pm
Price: Rs.100/ Thali
6. Kerala Cafe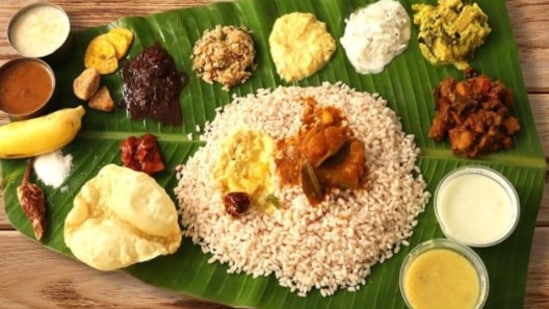 The Onam Sadya Thali at Kerala Cafe is ideal for a big appetite. The Thali serves 36 authentic Keralite delicacies to binge on. Including all the local dishes of Kerala, this veg Thali is served at Rs. 190 only. The restaurant offers other options in Chicken and Fish as per customers' preferences.
Where: Baner, Pune
Price: Rs.190/ Veg Thali
7. Authenticook
Chef Aparna's Authenticook takes your Onam Sadya thali order online in Pune, making food and comfort go hand in hand. The Thali includes a 12-course long spread, including dishes like Parippu and Ghee, Avial, Thoran, Erissery, Sambar, Beetroot Pachadi, and much more! Make sure to place your order on their website on time for faster and more convenient delivery.
To place your order, click here
Price: Rs.410
For more such stories follow Local Samosa on Facebook, Instagram, Twitter, and Telegram.
Comments
comments