Located in the Lalbaug area of Mumbai, Lalbaugcha Raja is the most iconic Ganpati idol of the city. But did you know this year, Mumbai will be celebrating 89 years of this Ganpati and that the Mandal was founded by a group of local fishermen and traders?
Lalbaugcha Raja is definitely one of the first things to come to every Mumbaikar's mind when they hear Pandals to visit during Ganesh Chaturthi. It's the most iconic Ganpati idol of the city, and lakhs of Mumbaikars come together to get a glimpse of Ganpati Bappa at Lalbaug. But did you know that it's one of the tallest Ganpati idols and that the history of Lalbaugcha Raja dates back to 1934? Keep scrolling to know more.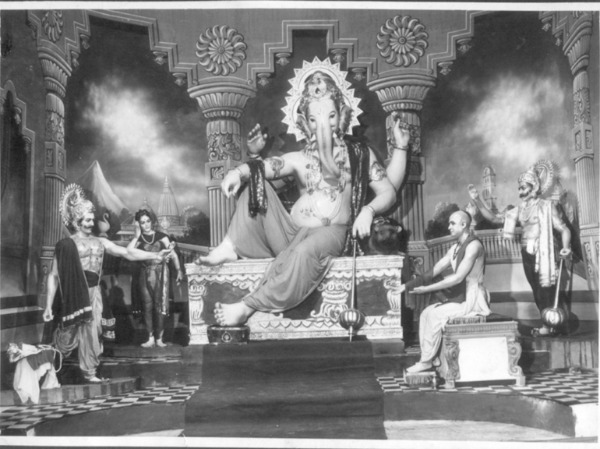 Started by the fisherman community
In the 1900s, the area of Lalbaug was home to around 130 cotton mills. During that period, it was even called Girangaon or the 'village of mills'. When industrialization happened in 1932, the market was shut down. This affected the traders, vendors, and fishermen community who used to live there. Fortunately, the community later received a plot of land to start a new market. The community members decided to dedicate a portion of this land, present-day Lalbaug to the annual Sarvajanik Ganesh Mandal. After this, they also established an idol of the Ganpati here to show their respect to their god and that's how it all began.
Making Ganpati idols for the last 89 years
In 1935, the head of the Kambli family, Ratnakar Kambli, took responsibility for creating the Ganpati idol. Since then, it has been his family's tradition to create and take care of the idol. For the last few years, Ratnakar Kambli Jr. has been designing and making the Ganpati. The idol is usually 18-20 ft. tall and features intricate details. Since the ban on plastic in 2018, the mandal has been making the Ganpati with paper mache without the backdrop and throne.
In fact, the modak and the laddoos, too, have a legacy attached to them. Shree Bhawani Caterers have been making the iconic boondi laddoos of the iconic Lalbaugcha Raja for many years. Made by 250 people, these lip-smacking boondi laddus are given as Bappa's prasad to its bhakts.
The 10-day-long Ganeshotsav comes to an end by immersing the Ganpati idol in the Arabian sea. And now that you know the history of Lalbaugcha Raja, we hope your visit to this place will be even more special.
For more such stories follow Local Samosa on Facebook, Instagram, Twitter, and Telegram
Comments
comments