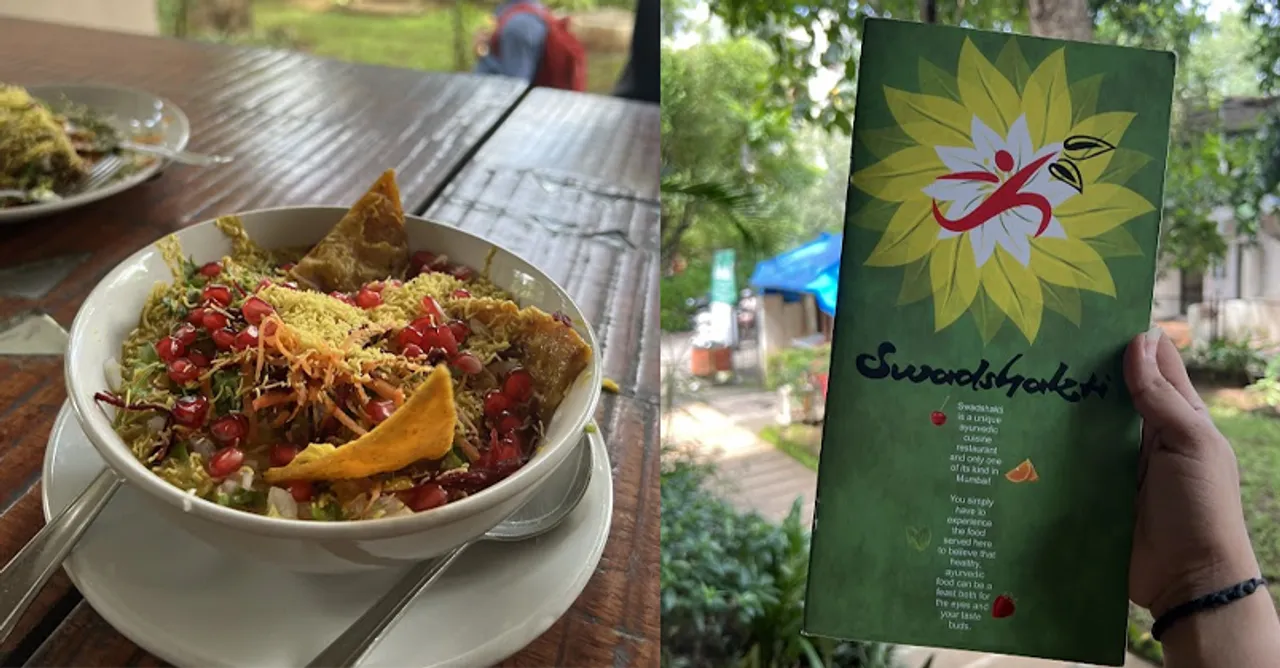 If you are up for a healthy eating experience, check Swadshakti in Malad, our new favourite for chaat. The menu takes its inspiration from Ayurveda that balances your Tridoshas ( 3 elements responsible for a person's physiological, mental, and emotional health).
If you think healthy food is boring and can't be fun, wait until we tell you about our latest find. Located at Malad's Bhadran Nagar Road, Swadshakti is all about a hearty and very healthy eating experience. Started in the year 1999 by the late Dr. Pankaj Naram, Swadshakti is a part of Ayushakti, which is an ayurvedic health care centre. This restaurant was started after seeing the need to have Ayurvedic and sattvic meals for their foreign patients who used to come here for Ayurveda treatment and detox. The vibe here is extremely peaceful, and the lush green surrounding did take our minds away from the chaos of the city. Treating our tastebuds with their sattvic food, Swadshaksti is definitely a must-visit. Let's quickly tell you what we loved the most.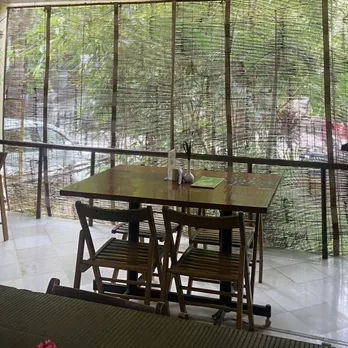 Offers one of the best Chaats in the city
If you also swear by chaat and it is something you can't say no to, then you should try what Swadshakti has in its kitchen for you. We loved their Tikki chaat, which was made of potato, onion, pomegranate, and chana. It turned out to be a perfectly sweet, spicy, and flavourful bite. Meanwhile, our server brought our drinks, too, and all 3 of them were just so refreshing. Our recommendations for their drinks menu would be watermelon juice, thandai milkshake, and Shikanji.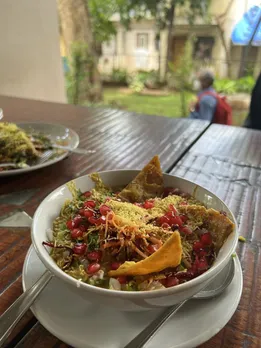 Adding some protein to our table, we ordered a plate of their Moong Chaat. The soft and thick patty made with moong was oozing flavours and was definitely our favourite. Seeing nachos on their menu, we had to try them out. And so the next was the very crispy Nachos Chaat. A bomb combo of corn, beetroot, carrots, pomegranate, and pumpkin paste sauce, this one also had tofu and was a fun fusion. Order this if you are a nacho person because who isn't? Other than the chaat, feel free to order their Moong Soup, Panchkarma Thali, and Energy Kadhi to finish your meal.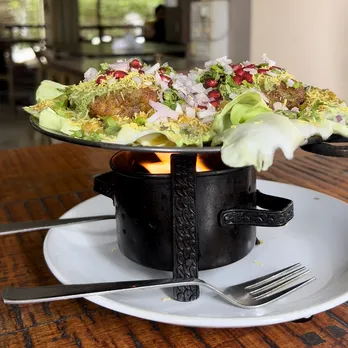 Also Read: The Moon Village in Khar, Mumbai is a wellness space that serves healthy South Indian food that hit the right spot!
Ambience worth spending time
We all know how noisy the city can get, and if you are craving a peaceful meal, Swadshakti is a must-visit. The place has beautiful wooden architecture and folk elements added to its decor, and it's simply one of the calmest restaurants we've been to in Mumbai. Moreover, if you are into cats, you are going to be making furry friends as it's a pet-friendly eatery.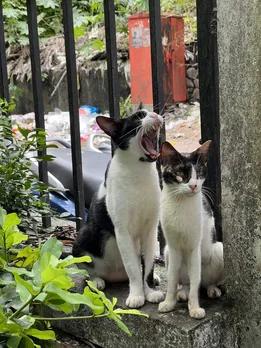 Swadshakti brings in different food festivals every month with a new menu. The mentioned chaat items are from their Monsoon Chaat Festival, which they plan to serve even after Monsoon. Each dish has sattvic ingredients using the health food concepts of Ayushakti over the years. Local Samosa gives 9/10 to Swadshakti for its vibe, taste, and cats!!!
Where: 63, 1 & 2, Bhadran Nagar Road Number 2 Kandivali Off Swami Vivekanand Marg opp. Milap Cinema Malad West, Mumbai
Price: Rs.400 for two
When: 10am – 10:30pm
For more such stories follow Local Samosa on Facebook,  Instagram,  Twitter, and Telegram.