"Jahaa'n door tak ho bheed aur haath me vada pav, Aise bhaag kar pakde local jaise aakhri ho daao, Jahaa'n fourth seat mil jaaye to alag khushi hai hoti, Aisi nagri hai ye pyare jo nahi kabhi hai soti"
Mumbai is the city of dreams that never seems to sleep. It stays awake even in the darkest of nights and makes people dream big while they bite on piping hot vada pav and its signature cutting chai. It's also our country's commercial, financial, and entertainment capital and is loved for its vibe and pace. Born and brought up in this city, we have seen it change from Bombay to Mumbai. We've seen how it never sleeps and how it carries millions of Mumbaikars on its roads and tracks every single day. And so we are writing a letter to Mumbai today to express our love for its vibe, pace, smile, and arms that are always open for hugs.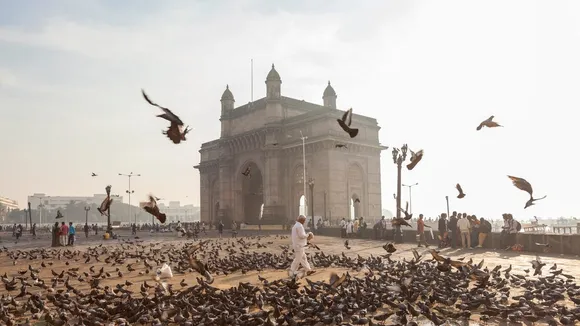 Dear Mumbai,
I love you would be an understatement because the feeling, love, and respect I have for you goes beyond these three words. I was a kid in Baal Waadi when my teacher helped me memorize your name. And I remember doing Mum--mum--mum for a while and then finally getting it. Mumbai! I remember saying it out loud with an ear-to-ear smile. I identify and associate myself with you. You are my home, and so I love you. 
But I equally love the vada pav that every nook and corner of yours offers. The piping hot vada with green and red chutney and a glass of Kadak chai will always be my favourite food combination and also my comfort meal. Having it under the umbrella of the vada pav stall during the rains has always been pure bliss. I always burn my tongue because the vada is just too hot and the chutney too spicy. But then that's what I love the most about it. 
But I think I love your monsoon a little more than the vada pav. I love how it rains and how it always makes me want to get drenched. I don't even mind the potholes and all the chaos it creates. It's always 'Hey, it's raining' with the same enthusiasm, no matter how many times it has already rained. I can't help but adore how the Monsoon makes you look, all fresh, new, and colourful. Mumbai during the Monsoon is my favourite.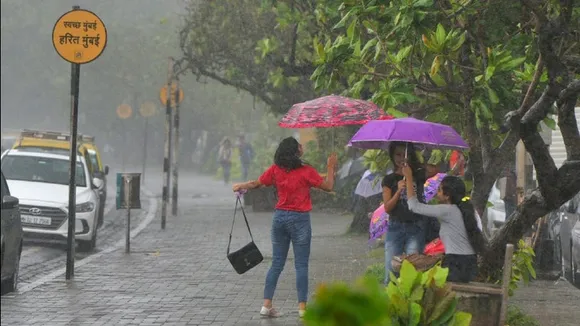 This letter to Mumbai will be incomplete without telling you how much you inspire me. I respect you for how you take everybody in with nothing but love. You are diverse in many ways. It's the people from different parts of the country who've settled here and made you their home. It's their culture that they've brought in and how they've mixed it with yours. You are like a box of sweets and namkeen with all the kinds of mithais and snacks that everybody is too excited to open and eat. You are my joy.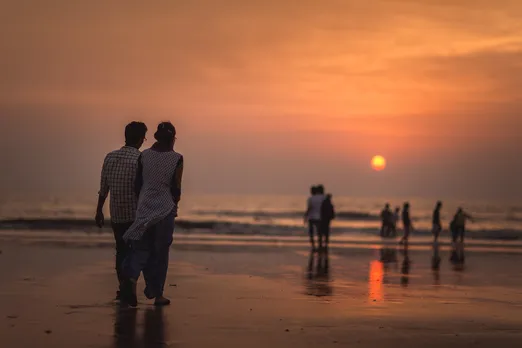 Also, isn't it beautiful that no matter how fast your pace is, there's still peace in you? Be it the strangers who throw a smile at each other when they call the earring waali or Malte wala on the Local train at the same time, or a quick conversation in the market over the sabzi with another buyer. It's also how people help each other board the local or how they offer their seats on the bus when they see someone in need. And also how time slows down a little when I'm sitting at Nariman Point or the Juhu beach while having Chana Jor Garam with my friends and watching the sun go down. For me, you are my peace and no matter how noisy the traffic gets, I'd still fall for you and buy fresh flowers from the traffic vendors.
Dear Mumbai, there's a lot more than all this that I want to thank you and love you for. This letter to Mumbai is just a glimpse of what I feel for you. But as it has started raining cats and dogs at my place, I'm going to make some chai and enjoy it by sitting in the window now.
Love,
A Mumbaikar who's falling in love with you every single day
For more such stories follow Local Samosa on Facebook,  Instagram,  Twitter, and Telegram.