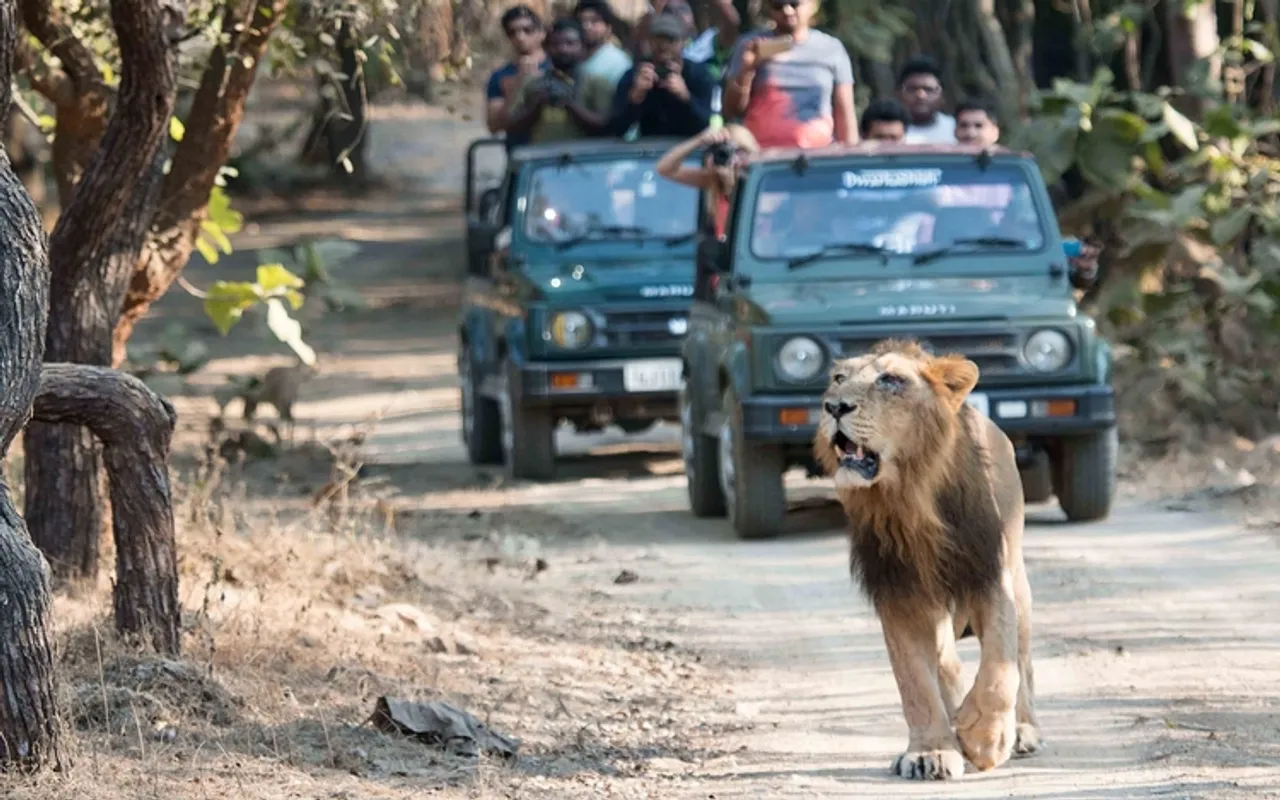 This wildlife sanctuary in Gujarat is one of its kind. Unlike the other ones, Gir National Park is, in fact, the only place where the Asiatic lions can be seen roaming free.
To all the wildlife enthusiasts out there, especially those in awe of Lions, aka Sher Babbar, here's a place you should definitely add to your travel bucket list. Imagine you are in an open jeep enjoying a safari and seeing Asiatic lions roaming freely around you. Sounds cool, right? Well, you can experience this exact scenario at Gir National Park, the only place in the world with Asiatic lions. These lions belong to the population of Panthera leo leo that currently survive in the wild only in our country. And to be very specific, it's the Gir National Park in Gujarat where these endangered species of lions can be found.
The only place in the entire world where the royal king can be seen in its natural habitat
According to the International Society for Endangered Cats, the Asiatic lion is vulnerable to extinction from diseases, epidemics, or a forest fire. There have also been a few cases of poaching in the last few years, so this place is a safe place for Asiatic lions to revive, live and breed safely.
Gir National Park has five protected areas: Gir Sanctuary, Gir National Park, Pania Sanctuary, Mitiyala Sanctuary, and Girnar Sanctuary. They all spread across the forest area of 1649 sq. km. These protected regions provide the best habitat for Asiatic Lions, and that's why it's been their grand home since 1965. In 1968, the total lion population was 177 but has improved with every passing year. As per the last census, the number has increased to over 600 Asiatic lions at Gir, and we think that's applaudable.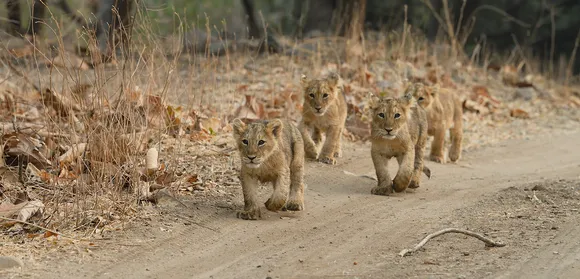 Witness the King with open jeep safaris and even online
Well, now, if you can't wait to see this magnificent creature in person, plan a trip of a few days to Gir National Park. The Gir forest officials fully manage the safaris here. Book a slot and catch a glimpse or, in fact, a wild meeting with the king himself. Other than the lions, there are more than 600 species of wild flora and wild fauna at Gir. This also includes 41 mammals, 47 reptiles, and over 300 bird species in the forest. However, if you find yourself in the situation of Abba Nahi Maanege, you can enjoy a virtual safari, too. For details, visit their website.
Note: Safari booking for the Jungle trail remains suspended from 16th June- 15th October every year due to weather conditions.
Where: Sasan Gir Junagadh, Gujarat.
Contact: +91-8826678881 /+91-9315517530
Best time to visit: December to March.
For more such stories follow Local Samosa on Facebook, Instagram, Twitter, and Telegram.