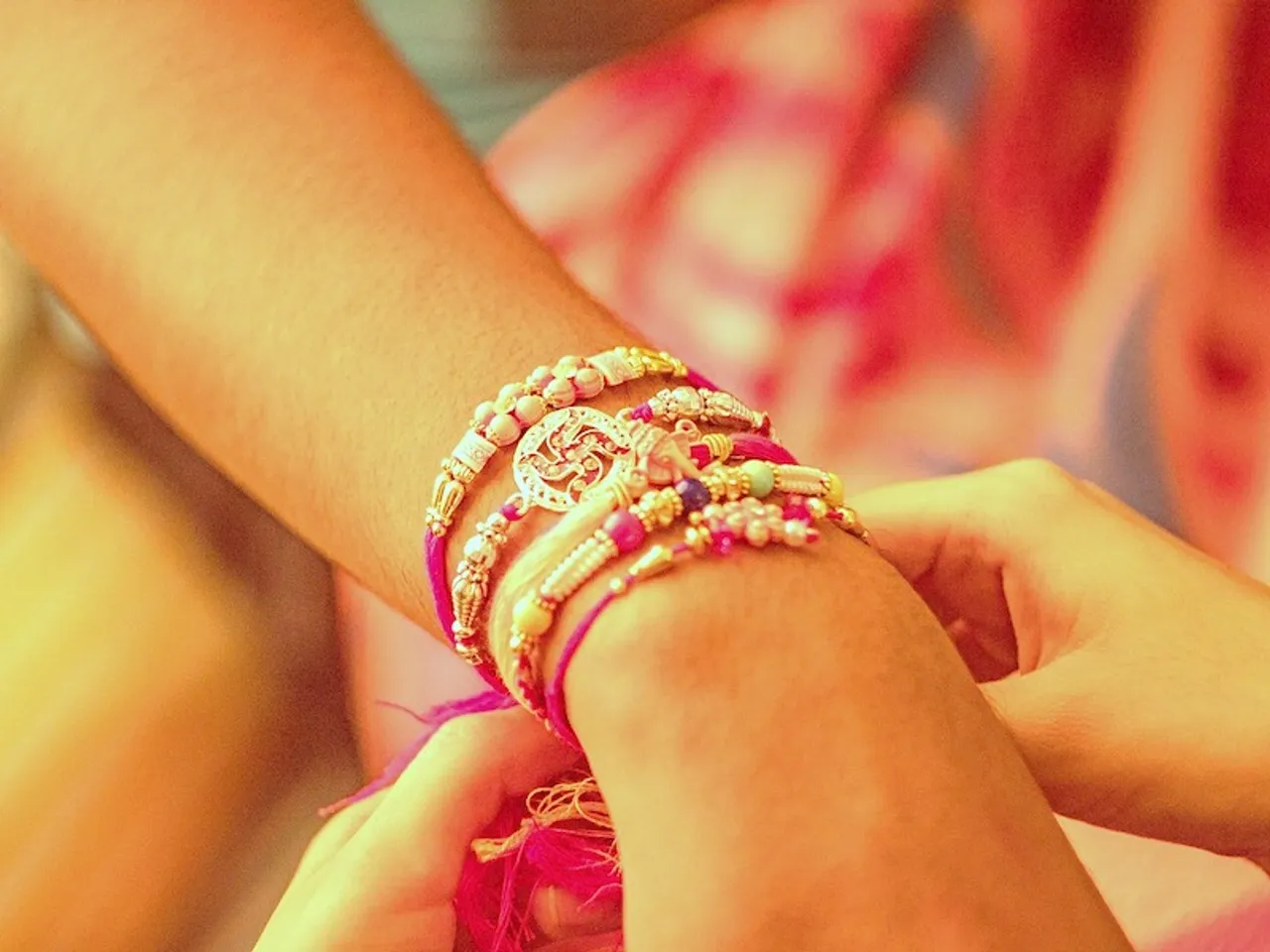 Whether it's planting a seed from your rakhi, or a rakhi made entirely from reusable materials, a small step towards an eco-friendly celebration goes a long way. And, so we have curated this list of brands that offer beautiful sustainable rakhis online.
Every year we buy Rakhis that are of one-time use and eventually get thrown away. So this year, why not consider a more sustainable option and buy a Rakhi, which is environmental-friendly too? We bring a list of brands offering sustainable Rakhis online. Cherish your siblinghood and save the environment at the same time!
1. Guman
Created from pure linen and cotton rags, Guman provides premium quality handcrafted Rakhis. Their Rakhis contain seeds that can later be planted and grown. What's more? The brand even claims that the proceeds from these sales go towards feeding stray dogs. We say it is a win-win situation for all, so go get them.
2. SeedRakhi
SeedRakhi is another popular online store that offers a range of sustainable and eco-friendly Rakhis and was founded by brothers Nitin and Ankit Jain. Made from indigenous and organic cotton threads, the Rakhis are naturally dyed and have sunflower, papaya, rice, or basil seeds to grow a personalized plant after use.
3. Sow and Grow
Sow and Grow offer Rakhis that are organic. Each of their rakhis has Marigold, basil, Tomato, and Tulsi seeds embedded in it. Not only does this brand give away Rakhis with seeds, but a whole gardening Kit as well to support sustainability. The DIY gardening kit includes biodegradable pots, clay rakhi, coco coins, marker sick, and organic micronutrients to make the planting process more fun and innovative.
4. Vritti Designs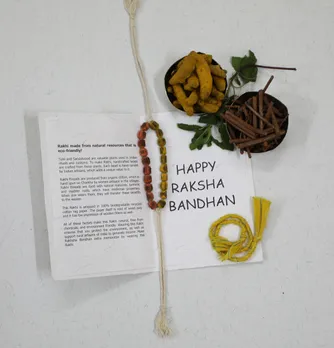 Vritti Designs is another online store that offers seed Rakhis and claims that they are handcrafted from Tulsi and Sandalwood beads. The women artisans from the villages of Bihar make these rakhis from organic cotton threads and then dye them with turmeric and madder roots. Vritti Designs also provides recycled rakhis made from recycled yarn from post-consumer textile waste. This brand displays eco-friendliness all over the place!
5. bioQ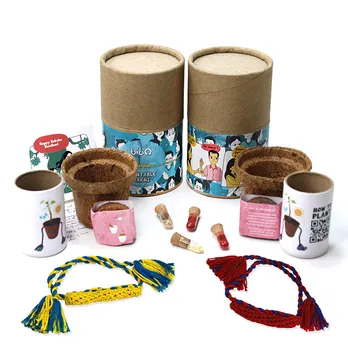 This brand is known for its eco-friendly products and plantable gifting solutions. They also offer a range of biodegradable and plantable Rakhis made from paper and seeds. You can even customize it and include your sibling or loved one's name! Wholesome? Wholesome it is!
6. Samoolam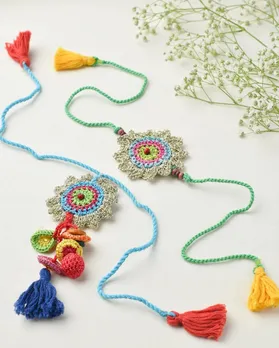 Samoolam provides you with authentic handmade Rakhis made by Rural women in Gaya, Bihar. The Rakhis are handcrafted using multi-coloured yarns knit into interesting shapes and figures of birds, flowers, animals, and even emojis! Taking this awesomeness to the next level, Samoolam also provides a Rakhi set in a crocheted pouch, along with Kumkum, rice, and chocolate.
7. Terracotta by Sachii
Created during the pandemic by Sachii Tripathi to support local artisans, Terracotta focuses on handmade Rakhis with intricate and detailed designs. Other than this, they also offer Rakhi kits with candy and terracotta mugs for an all-around gifting experience.
8. House of Tuhina
House of Tuhina is another brand we love for the minimalistic rakhis they offer. The brand provides aesthetic and sustainable Rakhis with details like mirror cutwork, silver & gold elements, and tassels. Check them if your taste is minimal and rustic.
For more such stories follow Local Samosa on Facebook, Instagram, Twitter, and Telegram.