Get ready to shop till you drop this festive season with Mumbai's premier luxury exhibition The Pinwheel Project Festive Edit 2022, only at Blue Sea, Worli on August 9.
The festive bells are ringing again, and happiness awaits you just at the corner. It's that time of the year again, mommies and daddies mark your calendars and gear up with your little munchkins because your beloved Pinwheel Project is back with its Festive Edit!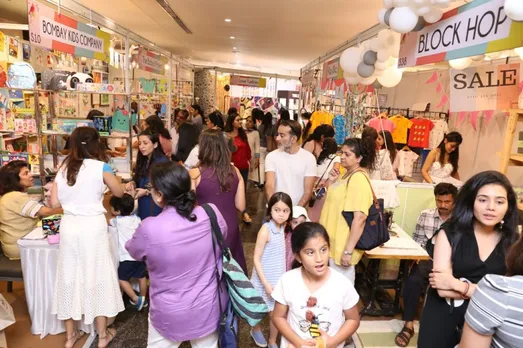 The one-stop-shop event for all the fashion needs of kids and mommies alike. With 70+ brands on board, this exclusive exhibition showcases clothing, bedding, accessories, toys and so much more, all under one roof- the perfect place for all the mothers, moms-to-be, and children.
After 5 years of successful events in Mumbai and Calcutta, Pinwheel Project is here to serve the best in the mommy and child space. What started in 2016 over some candid coffee shop conversations about the lack of availability for kids requirements, three passionate working mothers - Shouger Merchant Doshi, Ragini Vakil, and Aditi Kapur decided to bridge the gap and make these resources more accessible. The idea was to gather maximum information and commodities that a mom would require ranging from clothing, accessories, games, toys, and activity boxes to additional services such as schools and other institutions, photographers, etc.
This festive season the pinwheel is going places- literally! Soaring in the winds of some of the major cities in India- it's better and bigger than ever. Flying all the way down from Delhi, Jaipur Kolkata, Bangalore, Pune, Ahmedabad, Baroda, and Aurangabad to Mumbai to showcase some of their premium and exclusive collections. True to their core, they have a wide selection of everything you need, from bedding brands to clothing brands to nursery brands to furniture and home decor and educational games and toys.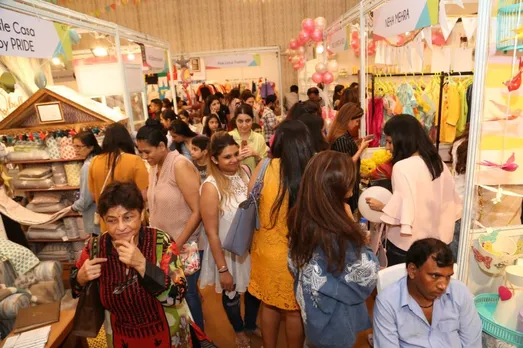 The lineup this year is promising, with brands such as Waikiki India, The Peach Street, Bobtail, Cuddle for cubs, La Dee Da, POPUP Kids, Aria + Nica, and Baby Lu, and many more dedicated brands for children's essentials and couture. Dress up your tiny tots on the special festive occasions from Little Miss Miu, Lil Pitaara, Pochampali, and more.
Cute dinnerware from Ramsons steel that makes you look forward to all your lunches and dinners. And mommies, don't fear – there is plenty for you too, from beautifully curated fashion from Exhale Label to jewellery from Niashine & Anamitra to jammies from The Smarty Pants and Sleepytots Nightwear, or if you like to twin with your little one, there are some great options for that too, like stunning headbands and accessories from Aye Candy and Amy and me co.
You will also find a wide array of interesting FMCG brands suitable for both parents and children, such as the healthy and delectable snacks from Snackible for you and your little ones to munch on, a natural superfood from Pink harvest farms, organic and real-fruit gummies Niblerzz, for you to nibble on guilt-free, Aquatein Protein water for kids to stay hydrated, edible cookie dough by Scoopski and a lot more to keep you entertained throughout.
It might get difficult to pull away the little ones from the fun toy and wallpaper brands on board like Toycra, Wall Paper scissors, and many more. And if you want to lounge and grab a bite, there is a spread by Blue Sea as well. What is more? There will be a Gin Bar and a Coffee Bar along with plenty of delicious foods to eat, so plan to go in and stay for longer. And since it's time for festivities, if you have a heart for contests, try your luck at winning the Pinwheel Project raffle, where ten brands will be doing a
Mega Giveaway!
So what are you waiting for this festive season, get ready to shop to your heart's content with everything you've ever desired, all under one roof- yes, it is indeed every parent's dream come true!
When: Tuesday, August 9th, 2022
What: Pinwheel Project - The Festive Edit
Where: Blue Sea, Worli
Timings: 11 am to 7 pm
Entry: Free
For more such stories follow Local Samosa on Facebook, Instagram, Twitter, and Telegram.