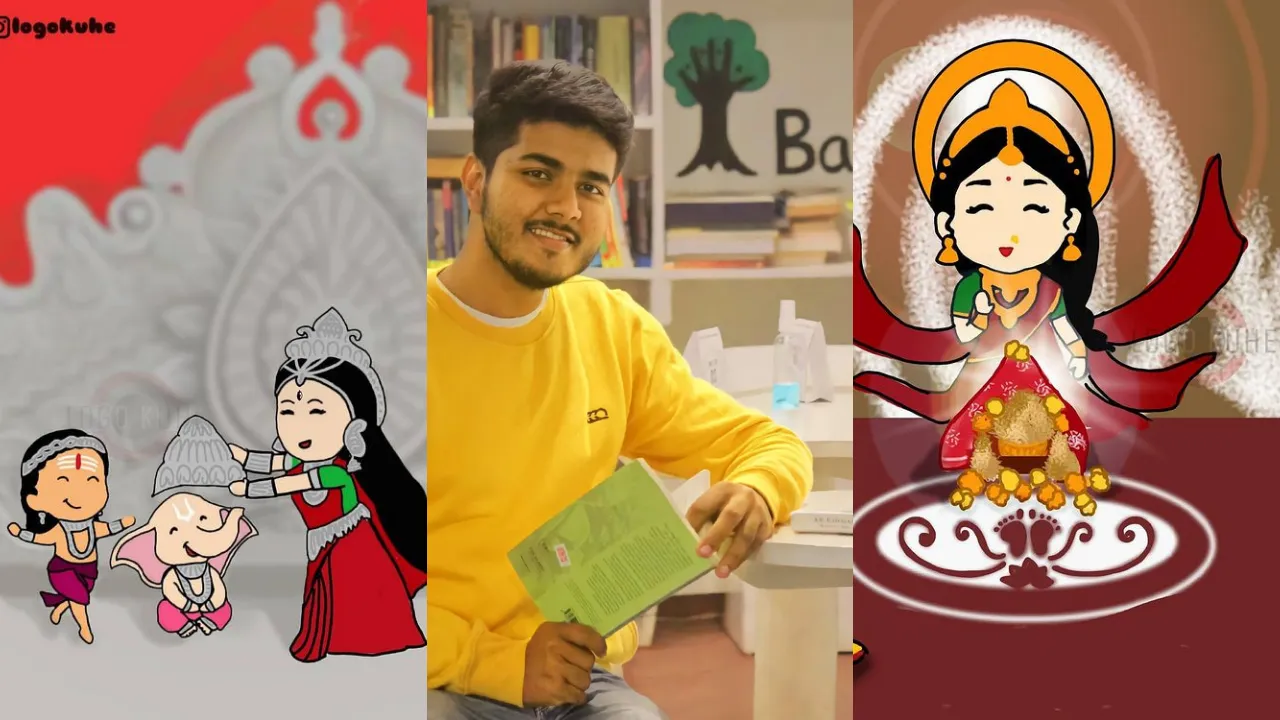 Satya Swagat Mohanty, a.k.a. logokuhe, is a digital illustrator and a 2D animator based in Odisha. His animations and illustrations are relatable and a scroll through his Instagram feed featuring a cute family and different Hindu gods will give you the needed dose of positivity!
Satya Swagat Mohanty is an illustrator who resides in Odisha and makes illustrations and animations that are just too adorable featuring the stories of Hindu deities, gods, and goddesses along with some really relatable content. His Instagram feed is a lovely reflection and depiction of childhood memories along with Indian epic god stories that will make you watch all of it.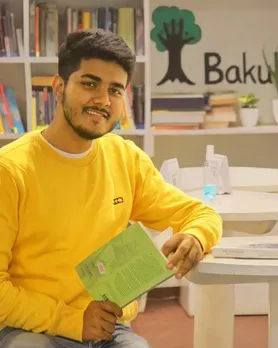 From logos to Indian deities!
When Satya started his Instagram page the idea was to create nothing but just logos. Thus, he named it Logo Kuhe where the word Kuhe means speaks in Odia. For a while, he was doing logos but later he switched to illustrations and the reason behind this was Lord Jagannath. " He is a very popular god in Odisha, and I find him the cutest. Since nobody else was illustrating him, and there were literally no animation or any other artwork on him, I thought why not I make something on Lord Jagannath", he said. And so during the lockdown in 2020, he ended up doing a series on Lord Jagannath and the annual Rath yatra. The series was well-received and Satya went from 2.7 K followers to over 10 K followers in a day.
Other than Lord Jagannath, there are other deities and gods that Satya made illustrations on. The list includes Lord Ram, Kali Maa, Maa Samaleswari,  Lord Shiva, and many more. Satya illustrates them and explains the history and glory of the same in the captions. If you are into mythology and want to know more about the deities, you'll definitely enjoy scrolling through his feed. "As a child, I used to watch a lot of animated mythological series, and like every other kid, I was a huge fan of animated cartoons such as My Friend Ganesha, Hanuman, and Ghatothkach and so the inspiration for such illustrations come from these movies", he further mentioned.
Relatable reels that are inspired by Shin-chan!
The recent reels on Satya's profile feature a cute family of a kid that is inspired by the popular cartoon Shin-chan. Dressed in a blue t-shirt and yellow shorts, this kiddo shares a very sweet bond with his parents and it's so much fun to watch. They portray a middle-class family dynamics and are pretty relatable. "I have spent my childhood watching Shin-chan so my character takes inspiration from him and the facial and the body structure is very much based on him", he told Local Samosa.
The depiction of Odia culture
Satya also likes to add different cultural elements of the Odia culture into his artworks. He believes the state receives far less attention than it deserves and that it inherits a very rich culture. "And so that's why I want more people and a larger audience to be aware of the culture", he said.
Talking about the animation he makes, Satya told us that he didn't go to any institution to learn it all. He does the basic Japanese animation and doesn't consider himself as an expert. " I use the traditional frame animation and really am planning to pursue professional training in the future", he further mentioned. Satya might not call himself a professional animator but we love his work and the way he narrates the stories. If you are in the mood to watch something Kawai (cute), then you should definitely check Satya's work here.
For more such stories follow Local Samosa on Facebook,  Instagram,  Twitter, and Telegram.