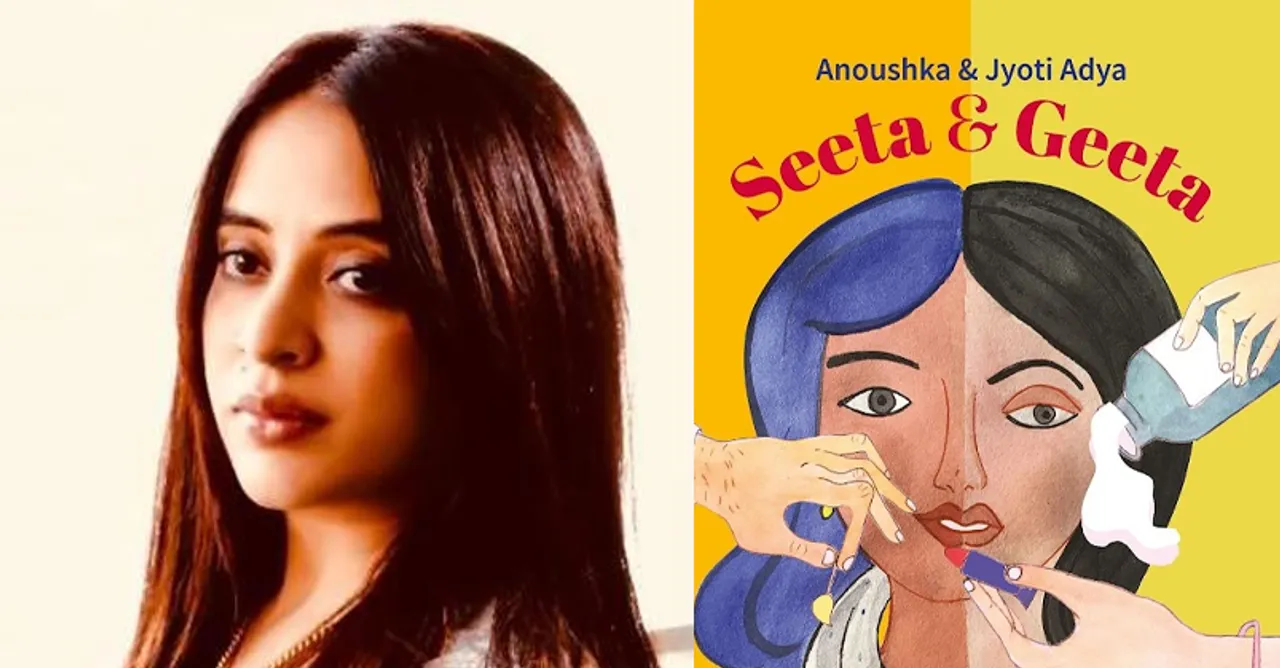 Anoushka and Jyoti Adya decided to take an offbeat viewpoint on the whole women empowerment debate to show just how ridiculous some of the customs and societal attitudes are. Scroll down to read the journey of Anoushka and Jyoti Adya and what inspired them to write this book.
Anoushka Adya is an entrepreneur, a marketer, a TEDx Speaker and also the force behind Lajja Diaries, Di-Mentions Studio, and Grow Labs. Jyoti Adya is the Founding Member of Lajja Diaries and Executive Director of the Lajja Foundation.
Seeta & Geeta by Anoushka and Jyoti Adya, is a novel that consists of a collection of short stories, which is a humorous attempt to help end gender discrimination in India. The novel talks about the inequalities Indian women continue to face till today such as child marriage, dowry, female infanticide, love jihad, acid attacks, dark skin bias, body shaming, and virginity rituals.
Abhishansa Mathur was in a fun conversation with the Anoushka Adya, about Seeta & Geeta, the journey of writing the same, and a lot more.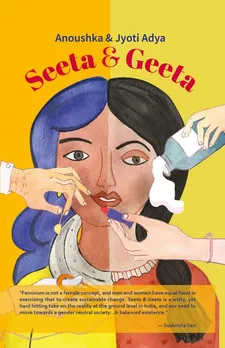 1. Can you both tell us a little about yourself? What inspired you to become an author?
By profession, I am an entrepreneur and a marketer, but most importantly, a social entrepreneur at heart, as I like to see the societal value that my work is adding. I did my graduation from St. Xavier's College, Mumbai, and then went to the UK to do my Master's from Warwick Business School. I completed my Master's at the age of 20. Thereafter, I decided to work in London for a bit, but I was clear that I wanted to come back to my home ground and start something of my own. In 2014, I started Dimensions (a 360-degree ad agency) and Lajja Diaries, aka Lajja Foundation (NGO).
I am driven to contribute greatly to the social treatment of women in India. I want young girls to realize opportunities that put them on an equal footing; and also young girls to be inspired to believe that they can do anything they set their mind to. Over the years, I have also been a Guest Speaker at IIT Mumbai and IIM Rohtak and won several awards including Digital Woman of the Year (Marketing) by SheThePeople TV, Social Samosa Top 30 Under 30, Community Developer of the Year, Rising Star of the Year to name a few.
Whereas Jyoti is the Founding Member of Lajja Diaries and Executive Director of the Lajja Foundation and has more than 10 years of experience in the field of social work. She has worked at the grass-root level in India towards women empowerment, and problems faced by Indian women in rural areas and urban slums.
Right from giving primary education, income-generating skills, and individual and family counselling, to providing financial incentives to young girls; she has worked at the grass-root level to promote and empower women, and has also written various papers and raised her voice against discrimination.
2. Tell us your inspiration behind writing Seeta & Geeta and why you opted to write this genre?
The book is a satire and focuses on women's issues, which are prevalent in India. Seeta & Geeta deals with "Desi Feminism" because the concept of feminism in India is unique due to the deep-rooted patriarchal values. Seeta & Geeta is a collection of short stories and a humorous attempt to help end gender discrimination in India. It is a novel that displays the inequalities Indian women continue to face at the ground level but from an off-beat perspective. The stories deal with various issues, most of which have been declared unconstitutional, yet continue to exist and thrive, such as child marriage/Gauna, dowry, female infanticide, love jihad, acid attacks, dark skin bias, body shaming, and virginity rituals.
Seeta & Geeta shows the dichotomy that exists in Indian society even today, the two faces of the Indian woman that exist even today. The reason we chose to make it a satire is we want the book to reach as many young girls and boys in India and across the globe, and we wanted it to be a light read. We want people to read it and realize just how outrageous and outdated some of the customs are. This book is an attempt to be the voice of millions of Indian women in India and across the globe.
3. What kind of literary influences did you have growing up? Your earliest memories with storytelling?
I have been an avid reader since I was a child. I can literally read any book that I find, as long as I have a book. The only genre to which I haven't been able to relate is sci-fi. Some all-time favourites include J.K Rowling (Harry Potter), J.R.R Tolkien (Lord of the Rings), Jane Austen, Daphne Du Maurier (Rebecca), Paramhansa Yogananda, Naval Ravikant, Osho, Jiddu Krishnamurthy, Jane Eyre, Harper Lee (To Kill a Mockingbird), Rohinton Mistry (A Fine Balance), Arundhati Roy (God of Small Things), Gabriel Garcia Marquez (Love in the Time of Cholera).
4. How much research, imagination, and conviction do you think is required before writing any book? Take us through your writing process?
This book has been a work in progress for the last 2.5 years and has been written and re-written several times to achieve the final version. We started writing before the pandemic and the covid lockdown helped us to focus for a few months without any distractions. The stories have been inspired by our on-ground experiences with Lajja over the last 7 years. We have been carrying these stories in our hearts for a long time, but we wanted to write the stories in an offbeat way in order to reach out to maximum young girls and boys in India and around the world. That's why we chose to write it in a satirical format.
A lot of research, imagination, conviction, and most importantly patience is required to write a book. The journey to write and complete the book and take it to market is not an easy one and requires a lot of perseverance. But we are happy that we have created the best version from our side; the rest is now for the readers to judge.
5. Tell us about Lajja Diaries and Lajja Foundation.
Lajja Diaries is a platform that encourages discourse on Women's Rights in India and across the world. Started in 2014, Lajja Foundation is an NGO that has connected thousands of women over the years; created a community, and has won several awards. Lajja started as an online platform; to felicitate the gender discourse on Feminism and Women's Rights in India. It has a community of over 55,000 women, the foundation collaborates with various NGOs across India; to create a strong network to move fast from awareness to counsel, and further extend support.
We envisage a society, where women, irrespective of caste, class, and religion, enjoy full citizenship; earn a livelihood with dignity, and generate wealth and value for all.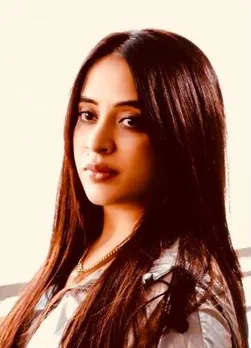 6. How do you spend your time when not writing or busy with work?
I spend my time travelling, working out (yoga), reading, and designing.
7. Who is your favourite Indian author and your all-time cherished book?
"God of Small Things" by Arundhati Roy.
8. Tell us about your favourite places you have lived. What were your go-to places to grab a book? Any book store or library of choice?
Bahrisons Khan Market, New Delhi is a favourite spot to pick books.
9. For people visiting your town, what kind of spots would you suggest to them to visit? Any local secrets you could spill? Future plans?
Khan market is an all-time favourite spot in Delhi.
10. Your future plans?
I love travelling, so working remotely in new cities is a newfound passion.
For more such stories follow Local Samosa on Facebook, Instagram, Twitter, and Telegram.