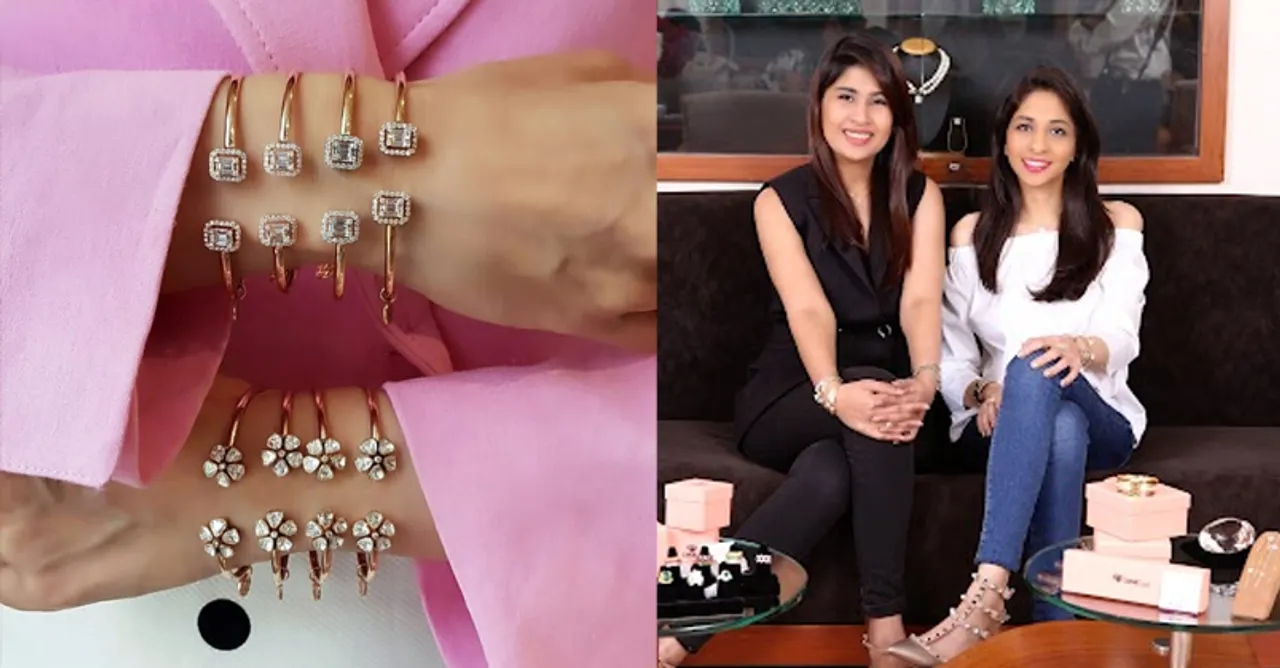 Aanchal and Arpan Mahtani from Mumbai, founded Carat Crush, a diamond jewellery brand that offers a gorgeous range of fine everyday pieces.
What started as a hunt for everyday diamond jewellery, ignited the idea to found Carat Crush. Aanchal and Arpan Mahtani from Mumbai, the sister-duo behind the brand, give credit to their past work experiences that honed them with the required skills to run their label, Carat Crush.
Abhishansa Mathur was in a candid conversation with Aanchal Mahtani Kadam & Arpan Mahtani Nankani about their journey of starting Carat Crush, challenges, and a lot more.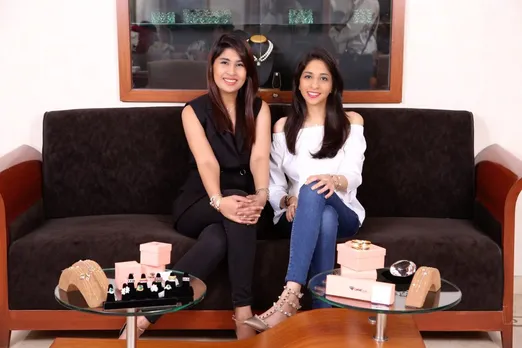 1. Can you share the What, When, & How about the brand Carat Crush?
It was during Aanchal's wedding that we realized there was a real gap in the jewellery market when it came to jewellery for every day, and just like that Carat Crush was born.
2. Can you tell us something about yourself?
Aanchal- I have a diploma in Jewellery Design from JPDC and interned at GQ magazine. After that, I was a wedding planner for 2 years, which helped me develop client relationships, juggle multiple tasks, and learn design from an entirely different perspective.
Arpan- I have an advanced diploma in advertising, salesmanship & sales promotion, and interned at Harper's Bazaar. Later, I worked at an Ad Agency called Rediffusion DY & R, where I learnt how to pitch a product and manage time and logistics.
We both have been involved with the marketing & PR at Diamantina Fine Jewels since its inception, and our varied experiences fueled us with motivation and clarity to create Carat Crush.
3. What are some challenges that you faced while running Carat Crush?
The first challenge was selling jewellery online and building that trust. Getting the target audience comfortable with purchasing diamonds and gold online was our primary obstacle.
4. What according to you makes Carat Crush stand out amongst other brands?
What makes Carat Crush stand out undoubtedly is our design and dedication to keep evolving. We constantly strive to create designs we want to live our lives in, and that we can't live without.
5. Jewellery trends do you foresee?
Tennis necklaces, for sure, are the next big thing. Layering them on the neck with paper clip chains and lariats for extra glam or stacking in any form is a long-term trend that's here to stay. You can see more on tennis jewelry, whether a neck or a wrist stack.
6. Your learnings running Carat Crush?
You can be a woman in a primarily male-centric industry and still stand out. We started our brand to bridge what we found to be missing in the jewellery industry. On the way, we learnt how to be independent, self-reliant, patient, and hopefully on the way to building a truly successful brand and legacy. We genuinely believe that the key to success is to constantly evolve with the times, change is the only constant.
7. How are you using social media to promote your homegrown brand?
We share our lives, our designs, and our stories on social media. It makes us connect easily with our followers and vice versa. We believe in sharing real-life experiences that could connect our brand to our followers. Carat Crush is fun and relatable and that is exactly what we would like our social media to depict. We love to add lots of colour, music, happiness, and diamonds on our page.
Our red carpet looks on the gram have gotten a lot of love from our followers too. Although there are many Bollywood divas spotted wearing Carat Crush, one of the most loved moments was when a mix of our rings was seen on Mira Kapoor for an interview, where she also happened to give us a little shoutout.
8. What is your 5-year plan for Carat Crush?
In one word, it would be visibility. We want to be seen by everyone and on everyone, women living their best lives in our daily diamonds. Visibility and wearability in expanding customer base and our product line are two things important to us right now.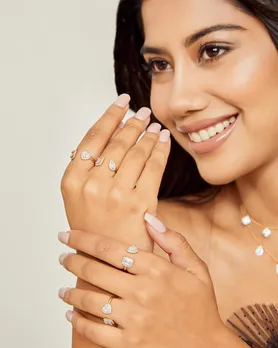 9. One advice/suggestion you'd like to give aspiring entrepreneurs out there.
If you truly believe in your idea, keep at it and be patient. When it clicks, it will be well worth it. What we like to convey is that it takes a lot of passion and consistency to achieve big. One needs to work harder every single day while keeping up with the dynamic changes in the industry. The market today is ever-evolving, and hence success can't be expected immediately, and patience and hard work can take you places. Believe in yourself. Believe in your brand!
For more such stories follow Local Samosa on Facebook,  Instagram,  Twitter, and Telegram.