Dealing and healing during your periods can be uneasy, painful, and stressful. Keep it smooth and hygienic with these 5 brands that are offering products for better menstrual hygiene and intimate health.
Heal cramps, manage heavy flow, and deal with your periods with these brands that are here to make your menstruation days smooth. If you are about to touch your date and worried about all the mess it'll bring along, this listicle is here to help you out. We have curated a list of brands that you should check for better menstrual hygiene and intimate health. So keep reading.
1. Intimate Itch cream from Gynoveda Ayurvedic
If you are someone who gets itching, dryness, burning, rash, or swelling in the intimate area and is looking for a safe moisturizer, you should check Gynoveda. The ingredients in their intimate itch cream include 6 Ayurvedic herbs, aloe vera, gandhak, neem, and tankan. Apart from providing instant relief from itching, it also controls bacterial growth to prevent an unpleasant smell. Get your hands on this because periods can make things very itchy and irritating.
2. Cramp comfort from Nua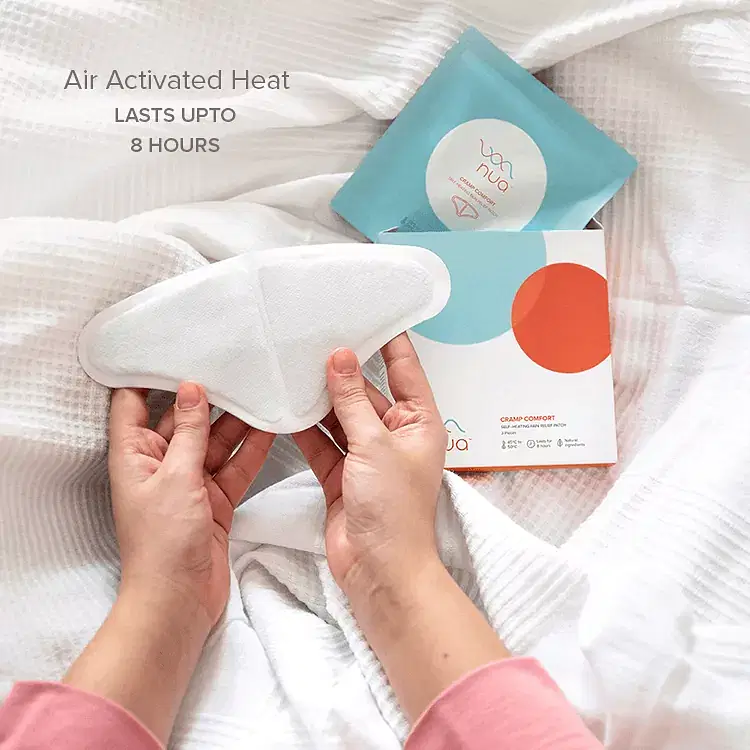 According to many medical experts, menstrual cramps, or Dysmenorrhea as it's technically called have been ruled as painful as having a heart attack. Cramps are the worst, let's all agree on that!! And, so this very useful Cramp Comfort from Nua is a must-check. It is inspired by a hot water bag, and this portable heat patch emits soothing heat for up to 8 hours to give relief from period pain.
3. Menstrual cup from Sirona
Sanitary pads can cause rashes and irritation, and so if you are looking for alternatives, a menstrual cup can be a good option. This reusable menstrual cup from Sirona is FDA Approved and can give protection for up to 8 hours. Switch for a better and happy period!
4. Period panties from Kotex
Another good alternative to your regular pads, and especially for days when you bleed heavily, this period panty from Kotex is a must-have. Enjoy the absorption of a pad with the fit of a panty as the brand claims one such panty absorbs up to 3 regular pads. Say goodbye to unwanted stains with this panty!
5. Heavy flow pads from The RIO Pads
Menstrual cups and tampons and period panties are definitely here but if you are old school, get a heavy flow and find your comfort in sanitary pads, then get yourself a packet of heavy flow pads from The RIO Pads. These pads have side wings, wide back wings, and raised flow guards that will help you protect from leaks and stains.
For more such stories follow Local Samosa on Facebook, Instagram, Twitter , and Telegram.
Comments
comments