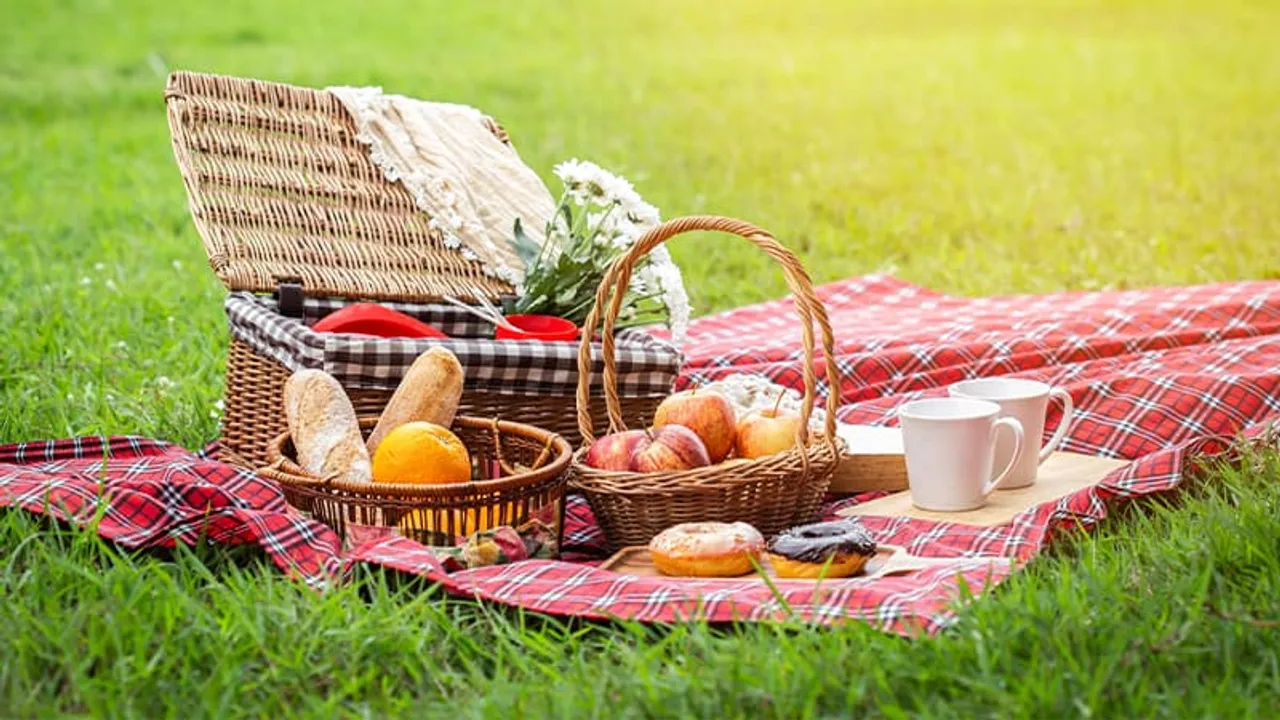 Going out on a picnic with your dear ones can bring a feeling of ecstasy, and let's agree, the excitement it causes itself is so much fun. But if you don't pack your stuff well, everything can be spoiled, and what's worse than that? That's why we've made this list of picnic essentials that will make your outing worth remembering!
Going out on a picnic, away from your home, is fun but also quite tricky! What if you forget to bring something important or even something very basic? But if you're organized and have all the picnic essentials, your picnic will be delightful. Here's a list of all the needed suggestions for items you'll want to pack for your next picnic.
1. A picnic basket from Amala Earth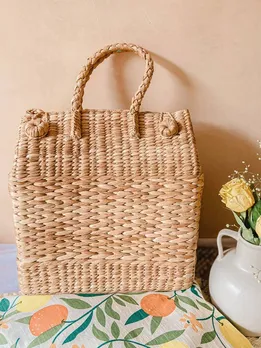 To keep all your essentials in one, you need a classic picnic basket. Made with Natural Kauna Grass, this basket from Amala Earth is handmade. The inside boasts voluminous storage for your essentials and is just perfect for carrying on your vacations, brunches, and picnics.
2. Picnic Mat from Thabisa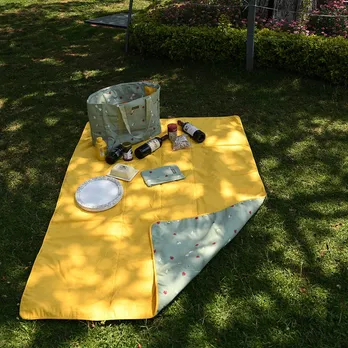 Roll-up mats are important, and you would have agree without it, your picnic would always be incomplete. Made with acrylic coated cotton on both sides, this mat from Thabisa is water-resistant as well as easy to clean. It can be folded in two, rolled, and then secured with a Velcro fastener. Get your hands on this as the thin polyester padding makes them soft and comfortable.
3. Snacks from Snackible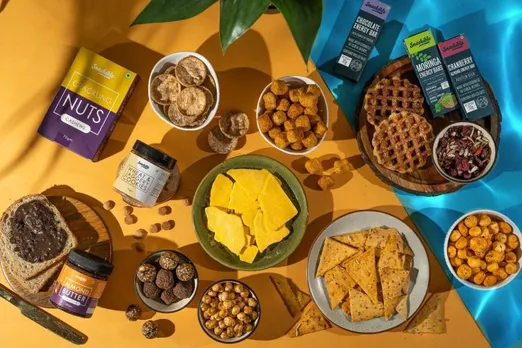 If picnics are not about snacking and munching while talking or playing antakshiri or dumb charades, what are they all about then? A box full of your favourite munchies is a must but let's keep it healthy with Snackible as they have got a lot of options for you to choose your taste. Right from chips, puffs, baked sticks, dosa khakhra, and more, Snackible will make your picnic crunchier and healthier.
4. Drinks from Again Drinks
Keep the fun juices flowing and hydrate your body because you might be playing outdoor games throughout the day. And even if the picnic for you is about soaking it all in, drinking something healthy and delicious would be the best way to quench your thirst. Get a few bottles of low-fat dairy beverages with real fruits, veggies, dry fruits, nuts, dates, honey, or jaggery from Again Drinks to keep things flowing and hydrating.
5. Cushions from Pinklay
Make your picnic even more comfortable by taking along a few soft cushions so that you can sit on or lay your head on. Pinklay has a great collection of such comfy and colourful cushions that will definitely add charm and the element of cuteness to the set-up.
6. Sunscreen from Riyo Herbs
Save yourself from getting a sunburn or a bad tan by applying a good sunscreen cream or a spray. A brand we will suggest would be Riyo Herbs which offers a nongreasy and lightweight broad-spectrum SPF50 spray. Get this and protect your skin from harmful UVA and UVB rays. Other than this, you can also try their tonic mist, glow serum, cleansing and moisturizing cream, and sheet masks.
7. Sustainable and Disposable Cutlery from Ecoware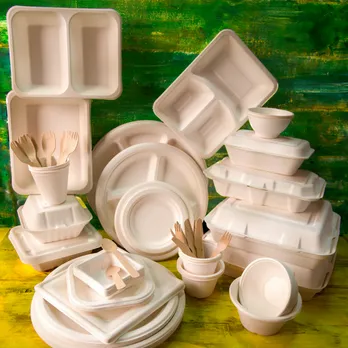 It's always better to not eat directly from containers and so instead of the regular plastic plates and cutlery that are harmful to the environment, buy these single-use compostable ones from Ecoware.
For more such stories follow Local Samosa on Facebook,  Instagram,  Twitter , and Telegram.