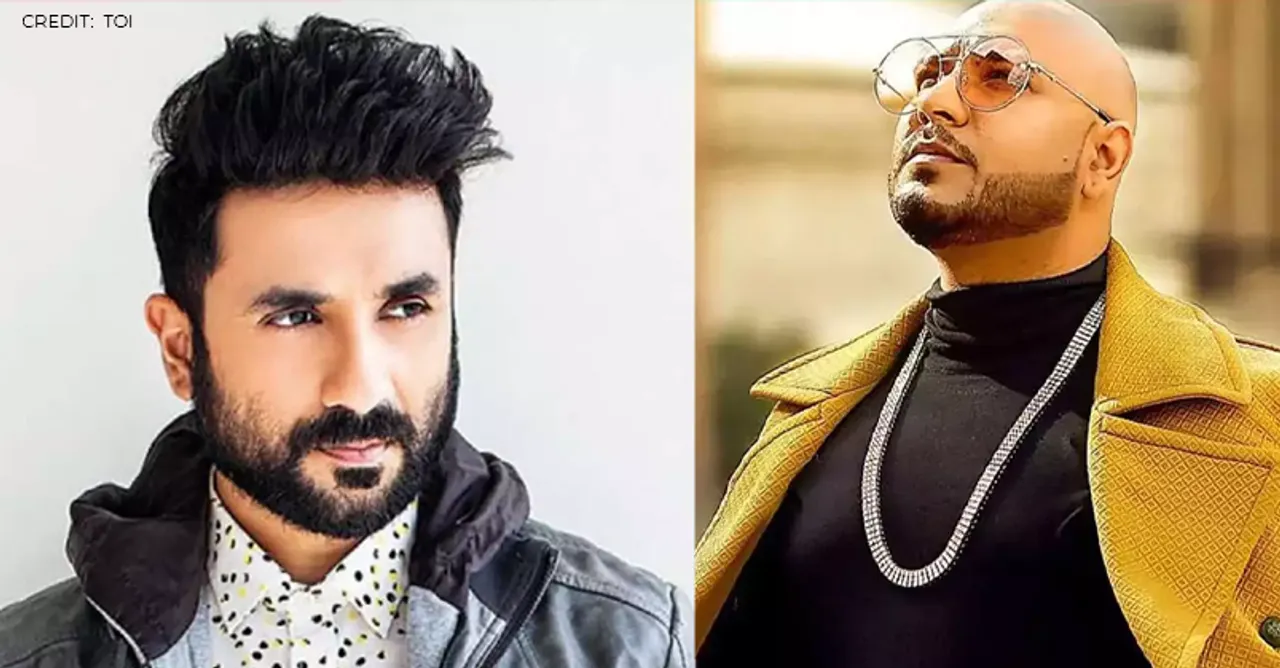 Have you thought about what you are going to do this week? If not, we are talking about these events between May 28 to June 4 in your cities. So, plan out your days and nights accordingly!
All of us are always equipped with our daily routines and wait for the weekend to get indulged in some fun activities. Hence, we have come up with these events between May 28 to June 4 in your cities happening this week so that you spare some time even during the weekdays and have some quality time with your friends, family, and loved ones!
Delhi NCR
1. Red Live Sounds of Punjab with Gurdas Maan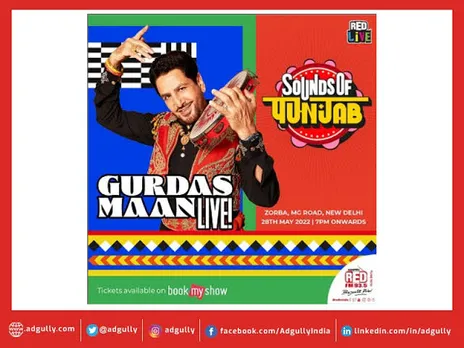 Punjabis in the house has got one of the popular singers Gurdas Maan this weekend brought up by Red FM. So, get ready to spend the evening with his finger-snapping folk beats. 
When: May 28, 7 p.m. to 10 p.m.
Where: Zorba Entertainment, MG Road
2. Vir Das in Delhi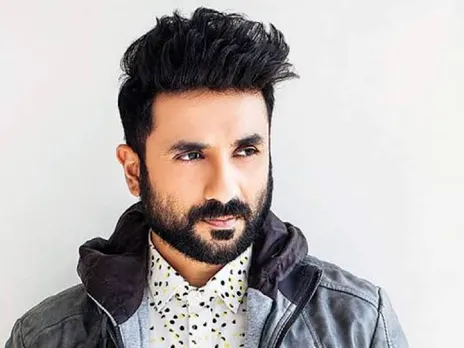 One of the popular stand-up comedians, Vir Das will be in Delhi this weekend bringing his brand new show THE WANTED TOUR to DELHI! It's time to forget all worries and get on with giggles and laughs!
When: May 28; 8 p.m.
Where: JLN Stadium
3. The Curated Show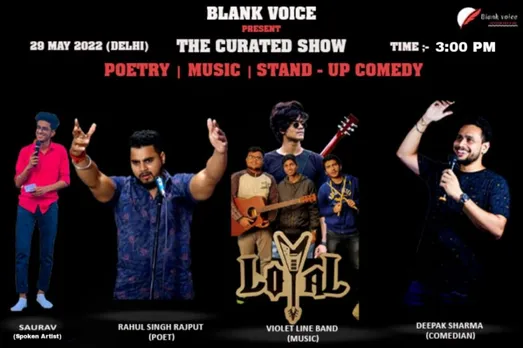 Get ready for a show to entertain you with comedian Deepak Sharma, Rahul Singh Rajput, who is a poet, along with Spoken artist, Saurav and Violet Line Band. This show is going to be all about laughs, music and some mind-boggling thoughts!
When: May 29; 3 p.m. to 4:30 p.m.
Where: Chat Gully Studio
Mumbai:
1. Mumbai Tamboo Market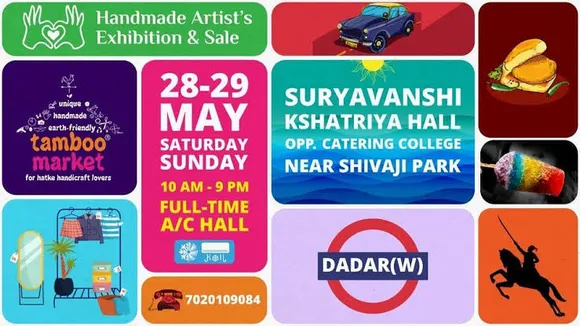 The popular Tamboo market of Mumbai is coming back this weekend with some amazing handicrafts and handloom products. Get a chance to meet with the handloom artists here and take hone some aesthetics!
When: May 28 to May 29; 10 a.m. to 10 p.m.
Where: Suryavanshi Kshatriya Hall
2. The fashion Junction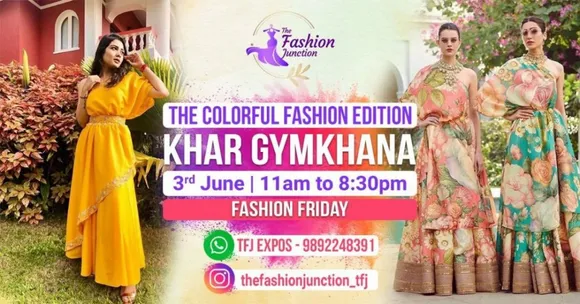 Want to have a colourful fashion Friday? Well, then, the Fashion Junction is on your way next Friday! You will get to witness some of the beautiful designer wear, Indian trousseau, and lifestyle items here! Don't forget to check out the jewellery section too!
When: June 3; 11 a.m. to 8:30 p.m.
Where: Khar Gymkhana
3. Sunset Storytelling Session with Kabir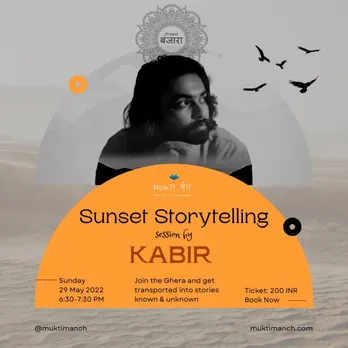 The "Dastane-Goi' group of India has brought to you the stories from Hindi literature with a unique 13th-century art form that's almost extinct in today's world. Join them and get lost in the world of stories.
When: May 29; 6:30 p.m. to 7:30 p.m.
Where: Mukti Manch, Goregaon
Bengaluru:
1. Bhajan Sandhya by Sharada Gurukula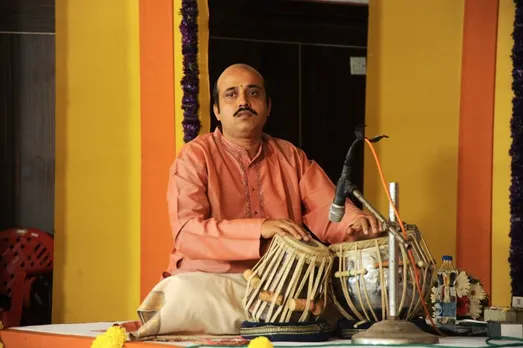 Vishwanath Hassan Venkataramaiah, a founder of 'Sharada Gurukula', which teaches and spreads the devotional music of the Ramakrishna Math tradition, will sing compositions by Meerabai, some traditional, slow tempo Bangla songs on Mother Shyama/Durga, Hindustani-based Kannada bhajans and a few compositions by Rabindranath Tagore.
When: May 28; 5:30 p.m. to 6:30 p.m. Where: Ranga Shankara, J.P. Nagar
2. Engineering, A Love Story by TR Raghunandan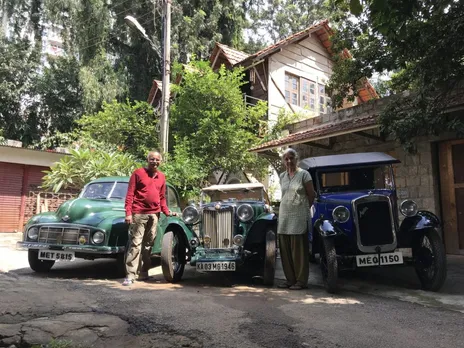 TR Raghunandan, a vintage car enthusiast has a small collection of vehicles that he owns, has restored, and drives. In this collaboration with Heritage Beku, he will share about one of his restorations and reflect on the thrills and spills of restoration and how it bonds people across the world. So, vintage car lovers, get ready to listen to some old fascinating stories!
When: May 29; 5:30 p.m. to 6:30 p.m.
Where: Ranga Shankara, J.P. Nagar
3. Indian Artisan Bazaar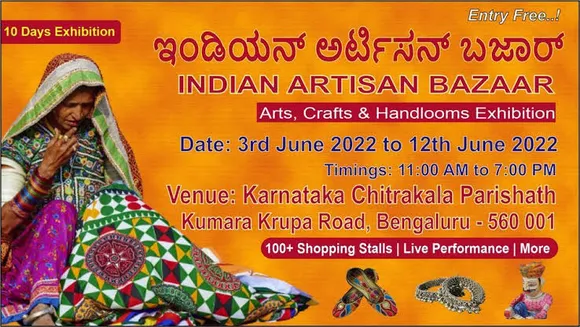 It's time to visit and experience a rare contemporary form of arts and crafts, along with clothing, jewellery, home decor, furniture, and handicraft products that come directly from the makers from across India. Don't miss the chance and get your shopping list ready!
When: June 3 to June 12; 11 a.m. to 7 p.m.
Where: Karnataka Chitrakala Parishath
Pune:
1. Vir Das in Pune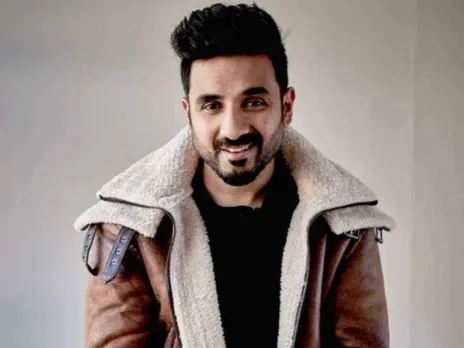 As part of Vir Das's recent tour, watch him live in Pune in the first week of June and get ready to relax with his jokes! If you have had a hectic workday, this event becomes a must!
When: June 4; 8 p.m.
Where: Nehru Memorial Hall
2. Fireflies Festival 2022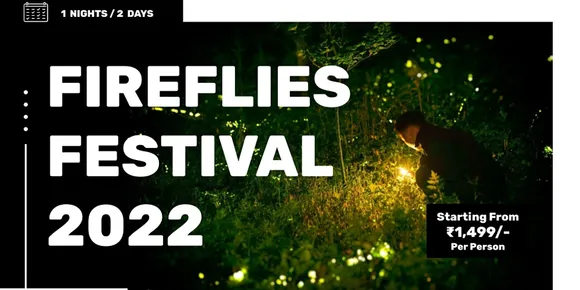 If nature's nightlife interests you more than the city's nightlife, here's where you should go. Nature lovers are invited to witness thousands of sparkling fireflies at this event. You can also get to spend your evenings under the sky!
When: May 28 to May 29; 10 a.m. to 8 p.m.
Where: Deccan Gymkhana
3. Supermoon ft. B Praak King of Hearts Tour
All B Praak fans! How about spending the evening with his songs? Amazing, isn't it? So, get ready to watch him singing live in your town this upcoming week!
When: June 3; 6 p.m.
Where: Drome Arena, Pune
4. Gutslit + Swadesi Live + Wild Wild Women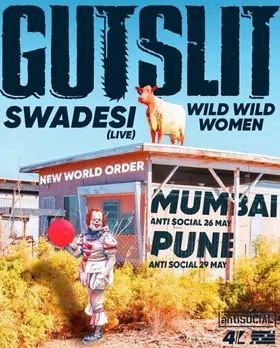 If hip hop interests you, this weekend is for you to enjoy the hip hop artists from various groups including one all-women group named Wild Wild Women. So, get yourselves ready for this bash!
When: May 29, around 9 p.m.
Where: Anti Social
Ahmedabad:
1. OHANA - Summer Edit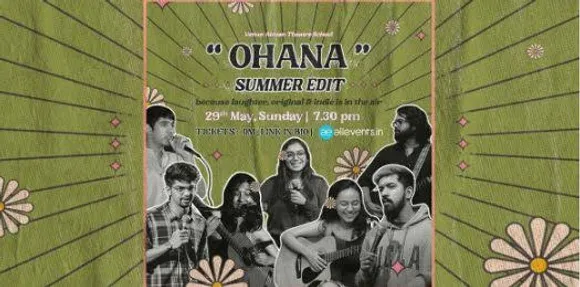 If you have a thing for live, acoustic, original indie music, and stand-up acts, you will definitely enjoy the amazing performances at Ohana. Expect to meet some of the artists like Tshering Bhutia, Akshita Patel, Harshita Daryani and more.
When: May 29; 7:30 p.m. to 10 p.m.
Where: Atman Theatre School
2. Spring Summer Fashion and Lifestyle Exhibition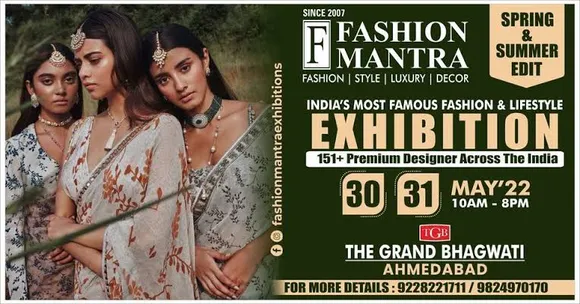 Here's a call for the shoppers at Ahmedabad to come and shop from the latest summer, spring and wedding collections. We suggest you note down your priorities and get ready to shop here for all coming occasions!
When: May 30 to May 31; 10 a.m. to 8 p.m.
Where: The Grand Bhagwati
Lucknow:
1. Pet Adoption Camp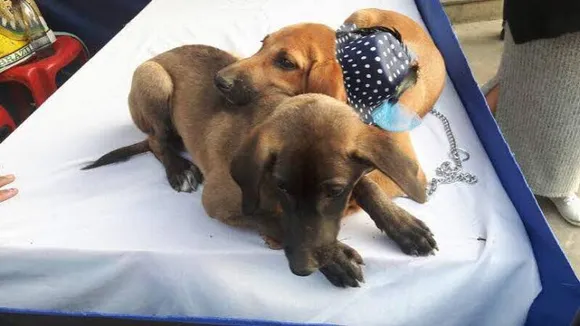 Want to meet some cuties and take them home? Here's a chance for you with the pet adoption camp in your city. We suggest, talk to your family beforehand that you are coming with a new friend!
When: May 30; 2 p.m. to 9 p.m.
Where: One Awadh Centre, Vibhuti Khand
2. Tara Premium Exhibition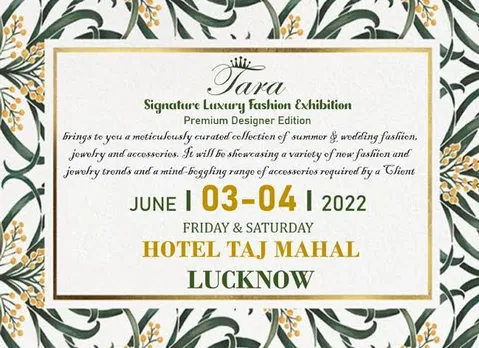 It's time to check out the curated collection of summer and wedding fashion with jewellery and accessories. The exhibition will showcase a variety of new fashion and jewellery trends as well!
When: June 3 to June 4; 11 a.m. to 8 p.m.
Where: Taj Mahal Palace
Jaipur:
1. Free Oral Screening Camp for Tobacco Users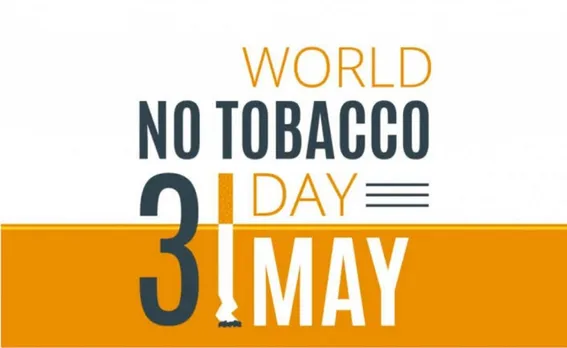 On the occasion of World No Tobacco Day, a free oral screening camp is being organized in your city for the regular users of tobacco. The team will also help people by sharing the preventive measures and will assess their overall oral health.
When: May 31; 10 a.m. to 8 p.m.
Where: Dr. Jyoti's Dental Care Centre, Pratap Nagar
2. Dunes Techno Assembly - Jaipur
The Jaipur edition of Dunes Techno Assembly is here and you can thus, beat this Summer with 12 Hours of non-stop Techno Music, 8 DJs, pool Dance, and super chilled drinks. So, what are you waiting for? Save the date!
When: June 4 to June 5; 6 p.m. to 6 a.m.
Where: Bhanwar Singh Palace Jaipur
Indore:
1. Kaffeinated Meetup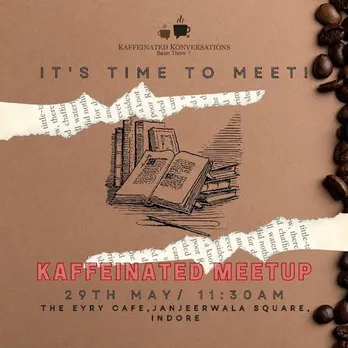 Kaffeinated Konversations invites people from Indore to participate in the bookish fun-filled meetup for book talks, books sale, and book box offers! So, the bibliophiles must head to this place for a pleasant evening!
When: May 29; 11: 30 a.m. to 12:30 p.m.
Where: The Eyry, Narayan Kothi
Hyderabad:
1. Transitions feat. Lehar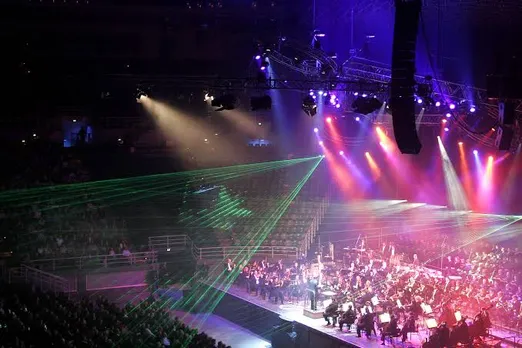 The Italian maestro 'Lehar' is ready to rock the stage with his beautiful musical compositions. We are ready to groove on the music already! Are you?
When: May 28; 7 p.m.
Where: Block 22, Hitech City Road
For more such stories follow Local Samosa on Facebook, Instagram, Twitter, and Telegram