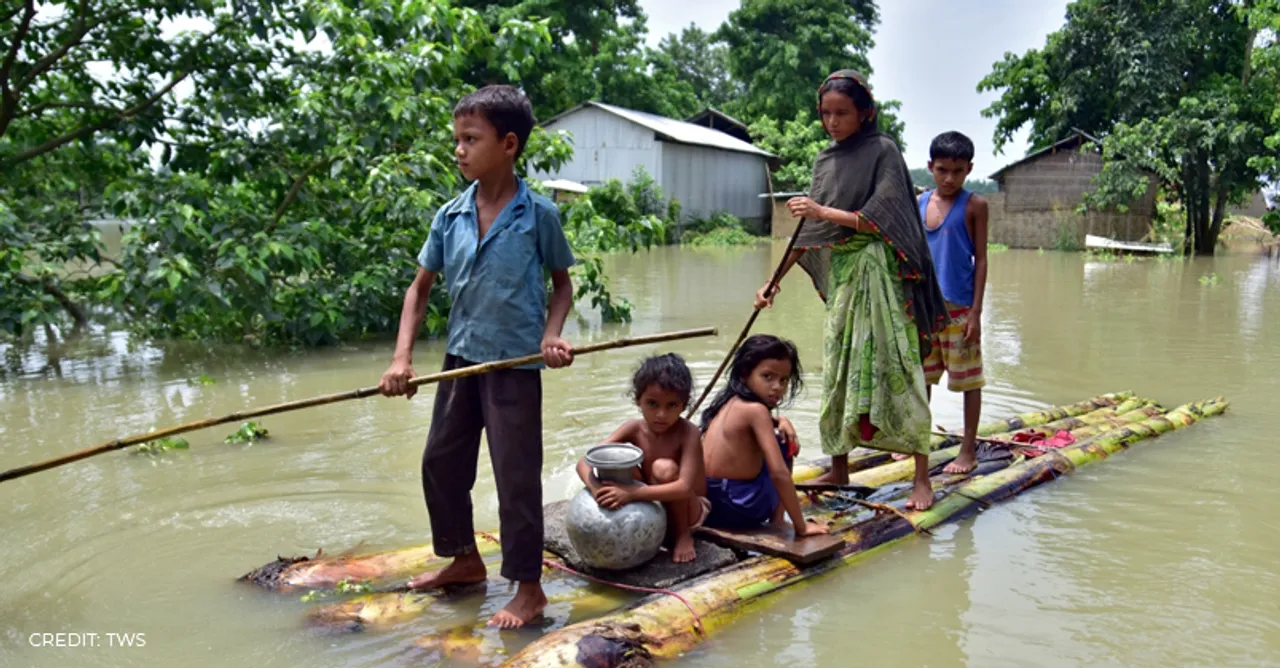 The recent Assam floods and landslides have claimed many lives and have continued to affect the citizens and mostly, villagers. Here's a list of helpline numbers provided by the government.
The people of Assam have been surviving the curse of nature for the last few weeks as more than 17 districts of the state are dealing with floods. While many have lost their houses and belongings in this first spell of floodwaters, nearly 26 people have been killed by the Assam floods and the landslides according to a recent official report.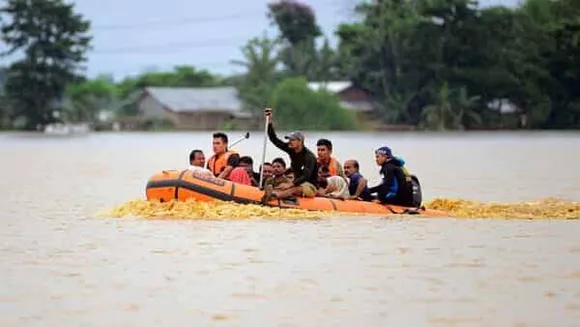 According to the Assam State Disaster Management Authority (ASMA), around 5,80,100 persons have been affected at serval parts of Assam like Darrang, Dima Hasao, Goalpara, Golaghat, Hailakandi, Hojai, Jorhat, Kamrup, Kamrup Metropolitan, Karbi Anglong West, Karimganj, Lakhimpur, Morigaon, Nagaon, Nalbari and Sonitpur districts.
As of now, Nagaon is the worst hit in the state with over 3.46 lakh people suffering. It is followed by Cachar with nearly 1.78 lakh persons and Morigaon district with more than 40,900 people. According to another report by ASMA,  1,374 villages are still underwater and 64,098.92 hectares of crop areas have been damaged across the state.
Under such circumstances, the state has issued a few helpline numbers for the people who need help. Here are a few of them:
1. Kamrup (M) district administration: 0361-1077/ 9678471071 (24×7)
2. State Control Room, Dispur: 1070 (Toll- Free), 0361-2237219/2237460
3. State Control Room, Dispur ( Disaster Management Services Helpline): 1079
4. District Control Room: 1077
5. Assam Flood Helpline numbers:  0361-2237219,9401044617 
6. NDRF Helpine: 9711077372, 011-24363260
For citizens who want to contribute to the relief for Assam floods can directly donate to the Assam's CM Relief Fund. Moreover, an NGO named Save The Children is also working towards the cause and one can donate on their website to support the cause.
Even though the flood situation has improved in Assam, many relief camps cannot envision their future after the loss of wealth and shelter. On the other hand, the state is on its toes to provide relief materials to them.
For more such stories follow Local Samosa on Facebook, Instagram, Twitter, and Telegram