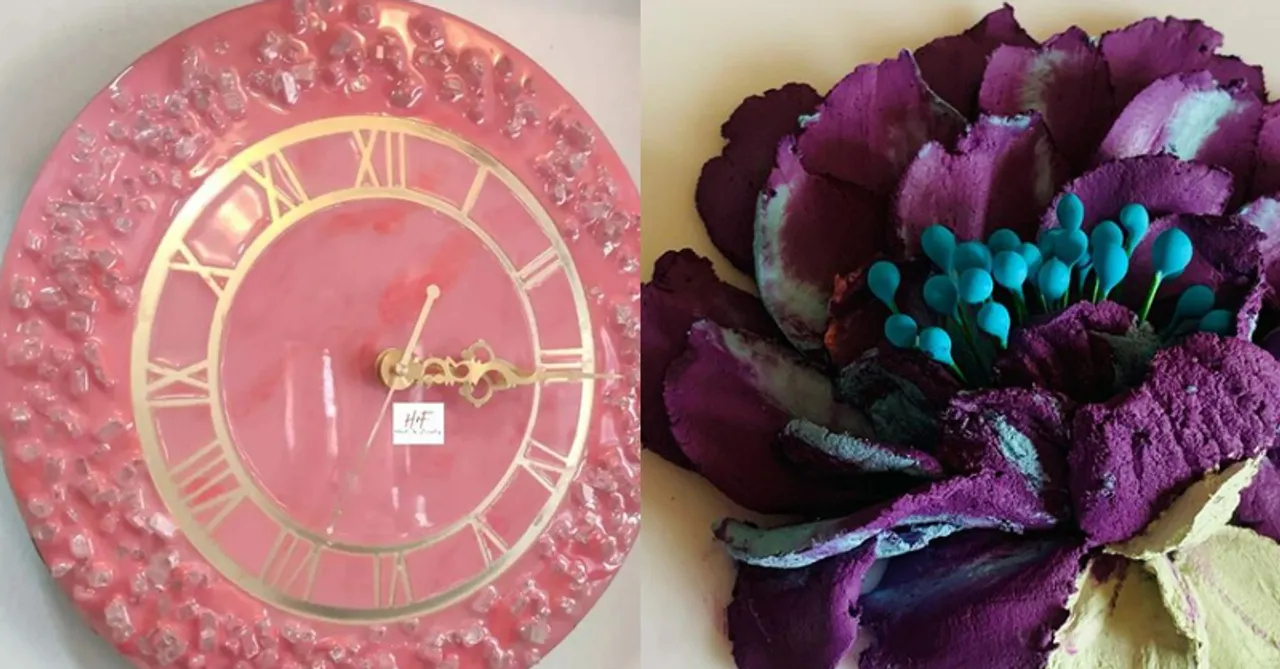 Local Samosa is back with the weekly list of workshops to help you utilize your time in the best possible way. Sign up for any of these upcoming online workshops and make the most out of your spare time.
Explore these interesting online workshops and pick the one that suits you the best. Learn Italian dishes, make a resin clock, or draw an ornate mandala! Keep reading, as there's a lot that you can do this week with these upcoming online workshops.
1. Italian cuisine workshop by Roopesh Kanwar
If you love Pasta and all its types, here's a fun cooking workshop for you. Learn to make hand-rolled pasta and sauce, get exclusive recipes, PDFs of the same, and lifetime access to recordings. Be a pasta baby and learn new recipes next week.
When: 25th May
DM for details.
2. Resin Clock workshop by H & F | Aesthetic Everyday
Enroll in this online workshop and decorate your room with a beautiful resin clock! The sister duo Humaira and Farzeen are conducting this workshop next week where you can learn about the procedure, complete resin basics, tips, tricks, and even the details of the suppliers.
When: 28th May
DM for details.
3. Mandala workshop by Mrignayani Creations
Preeti Divekar is an artist who makes mandalas, does calligraphy, and creates bookmarks and paper bags. Learn more about how to make different types of Mandalas in this 5-day online workshop from her and unlock a new creative skill.
When: 30th May- 3rd June
DM for details.
4. Barathiyar songs and Devarnamas by Suchitra Balasubramanian
Suchitra Balasubramanian is an expert when it comes to Indian Classical Carnatic music and next week she will be talking about the compositions of Barathiyar Songs and Devarnamas. If you are into Carnatic music, don't miss this one.
When:  28th and 29th May
DM for details.
5. Russian Sculpture painting workshop by Bala Nivetha
Try your hands and knives on the beautiful art of sculpture Painting with the use of texture paste and palette knives. Bala Nivetha is a resin & sculpture artist and also an educator and illustrator. Her beautiful work does show that she knows about sculpture and painting in detail. So, if you want to try your hands on sculpture painting, enroll in this 2-day beginner-friendly workshop.
When: 29th May
DM for details.
6. Hand casting workshop by Priyanka Tripathi
Hand Casting is a technique to make a mould of some body parts by using organic material. This can be a great workshop if you want to learn a new skill and then gift it to your dear ones to show how much they mean to you. Create an everlasting impression that people will be talking about forever.
When: 29th May
Contact: 730567703
7. Ornate Mandala workshop by Siya Mandalas
Keep your Mandala game up, take it to next level and learn to make ornate mandalas from the sister duo Subhashree & Subhasmita. They have taught over 200 people to date and their work is worth checking out. Register to polish your skills.
Where: 5th June
DM for details.
For more such stories follow Local Samosa on Facebook,  Instagram,  Twitter, and Telegram.