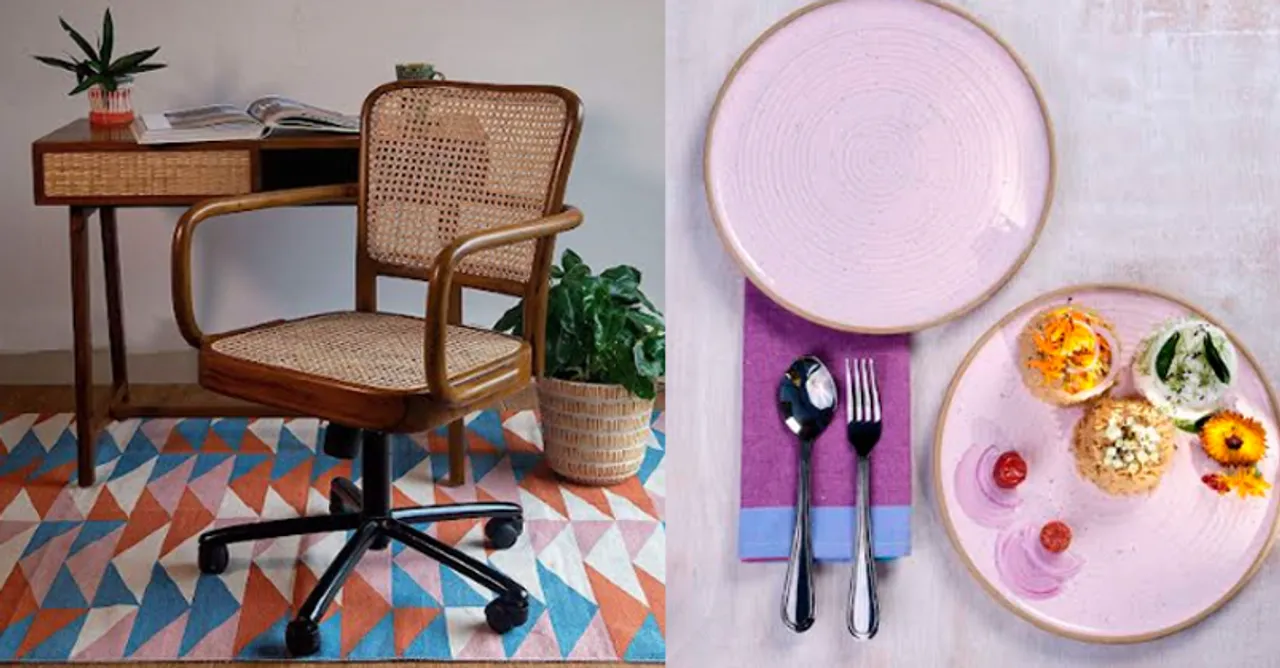 If you are looking to add a little vibrancy to your home decor, do check out Freedom Tree.
How often do you find yourself in the loop of finding the right accent, the right rug, and the right home decor that is surely trendy but is useful too? We feel every home has a vibe, that is defined by its colour palette, decor pieces, or furniture. If you also let your home do the talking, we have found a home decor brand that has something for everyone.
We bet you, if you visit Freedom Tree, you might get lost in the world of home decor, but it is all worth it.
There are a few things that we particularly loved from the collection of Freedom Tree and would suggest you try them too.
1. Dinnerware Ceramics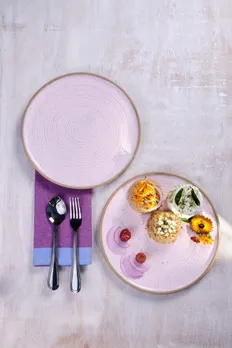 Sucker for ceramics? Say no more! You have landed at the right place. Be it patterned or plains, the brand has a good range across categories. We really loved their geometric & abstract-designed dinnerware & serveware. If your vibe is more of solids, you cannot miss out on checking out their collection in Lavender and Mint.
2. Office & Study Furniture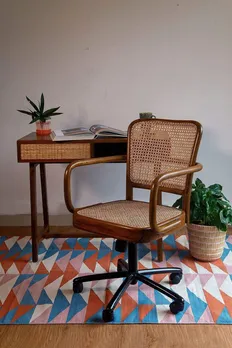 This doesn't come as news that we all need a designated workspace in our homes now, right? We would say why not give importance to the place you spend most of your time in a day and design it in a way so that it gives you a reason to stick to it and work better. You can check out Wicker Office Chair and Table or Trestle study table and a Malabar Chair from Freedom Tree. Before checking out, do explore their bookshelves.
3. Lighting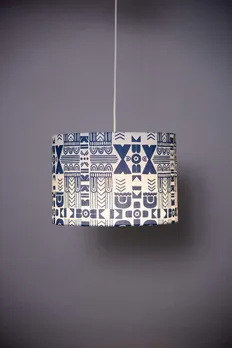 If you ask us for one underrated home accent that needs more attention, we would go with lampshades. Be it your work desks, dining table, chest drawers, or a nook at your home, they definitely add the necessary spice to the decor. We really liked their Madia Large Drum Pendant Lampshade. You can check out their Taper collection too.
4. Printed Rugs
Rugs have floored everyone and taken over Instagram by storm. Home decor enthusiasts swear by this piece of furnishing to amp up any section of your home. Buy a printed rug of your style from Freedom Tree, and we bet you can experiment a lot with your space. Put out a rug to make your zen corner, book reading nook, place it under the table in a living room or adorn your balcony, ideas are plenty. So, we do have our favourites from their collection, and we are sharing them with you. Do check out Para Para printed rug and the Arabian Sea Printed Rug from their offerings.
5. Cushions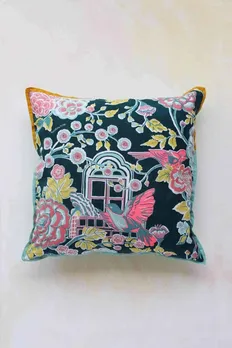 We know cushions don't need our backing. It's already out there, everybody loves them, and they are the most versatile and affordable piece of furnishing one can add to their home decor. Sofa? Check. Beds? Check. Chairs? Check. Rugs? Check. We suggest you pick a mix of cushions of different sizes, colours, and patterns from their collection. Want to know what we picked up? We loved their Damask Rose Deep Teal and Garden Patch cushion cover.
You can also visit their stores, located in various cities. But if you want to shop from the comfort of your home, do check them out here.
For more such stories follow Local Samosa on Facebook, Instagram, Twitter, and Telegram.