Eid is just around the corner, which means it is time to celebrate this sweet festival (as they call it, meethi eid)! We have made this list to help you complete your Eid Shopping online with everything you might need for the same!
Eid is the time to celebrate with family and friends, and it is also the time to be grateful and give back to the community. Spending time with family, friends, and loved ones is the perfect way to celebrate Eid. Just like every other festival, Eid too is incomplete without shopping! Still haven't figured out what to buy or where to buy it? Don't worry, we have compiled together a guide to online Eid Shopping, and so keep reading.
1. Ethnic outfits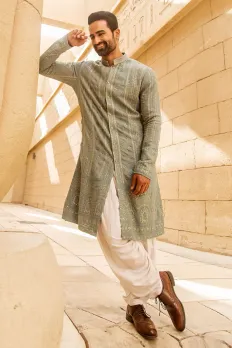 1. Kalki Fashion
No celebration is complete without beautiful traditional outfits, and Kalki Fashion has hundreds of styles for you from which you can choose. Complete your Eid Shopping by starting with the outfits. They have ethnic collections for men, women, and children, so hurry up and get started on your shopping because they are also on sale!
2. Panash India
Panash is a one-stop destination for this year's Eid Shopping as it will meet all your fashion requirements. They have a beautiful collection for Women, Men, and Kids as well! Their traditional outfits are just too beautiful to miss and perfect for Eid Celebration. They are currently offering a sale flat 25% as well as an extra 10% off and free shipping!
3. Aza Fashions
Aza Fashions is a one-stop destination where you can choose from multiple designers on one platform. They have a section for Eid Shopping as well with categories like Delivery before Eid, Iftar Party, Eid Ready Styles, and much more to choose from! A lot of the designers and labels are on sale right now as well offering up to 60% off.
2. Eidi hampers for kids
1. Kiddie Edie Gift Hamper by Dottedi
It is not an easy task to choose a perfect gift for children on Eid which is why hampers are a lifesaver. Dottedi offers great hampers that kids are sure to love because it is a bucket full of candies! The Kiddie Edie Gift Hamper includes a Kiddie plate and fork set, a Present Bucket with candy, and an envelope with Rs. 100 in it as Eidi. So if you are on Eid Shopping and cannot figure out what to buy for the kids then do check out this amazing hamper!
3. Eid gift hampers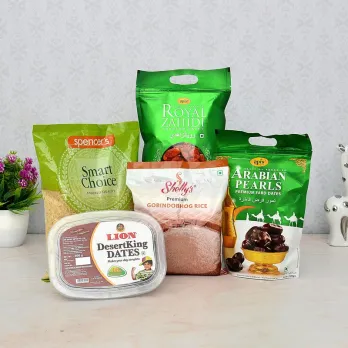 1. Laccha, Dates, Dryfruits & Eid Card Hamper by Giftstoindia24x7
Hampers make for the perfect gift because you get a variety of things, which is why we have included them in this list. Giftstoindia24x7 is an online shopping platform that offers a variety of gift hampers to make every celebration. Eid Shopping is incomplete without gifts and hampers make for a great gift! This particular Hamper costs Rs.1,619 and it includes Prabhuji Laccha 500g, Apis Arabian Pearls Fard Dates, Kaju 150g, Raisin 150g, and an Eid Mubarak Greeting Card! Other than this, there's also a date and Sewai hamper you should also check.
2. Eid Hamper by SMOOR
This Ramadan, gift delights thoughtfully handpicked by SMOOR. Bring home hampers loaded with Shauq Baklava, cookies, dry fruits, and cakes. Perfectly indulgent! SMOOR has introduced the special gifting option to celebrate EID and make it memorable for your loved ones.  The hamper includes a Baklava tin, a pouch of trail mix, Medjool date and dry fruit cake bar as well as a npack honey almond cookie pack. The hamper is priced at Rs.2499 and we think is a good option.
4. Sheer khurma
1. Special Sheer Khurma Mix by Shan
It was extremely important to include Sheer khurma in this list because not Eid is all about gathering and so instant mixes are a lifesaver. Shan offers a Special Sheer Khurma mix that will help you make delicious traditional vermicelli-based dessert at home for a scrumptious experience. Shan is known for its excellent products that not only taste great but are priced at a reasonable rate too!
5. Home decor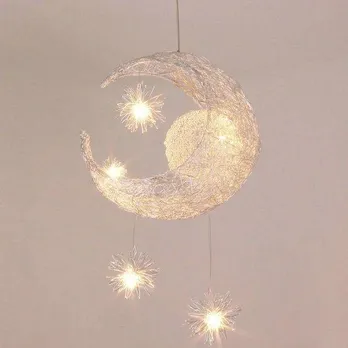 1. Moon Shape Home Decor LED light by Seewansh
During the Eid celebration, it is important for your home to look beautiful as well. Seewansh offers a beautiful moon-shaped LED light that is sure to brighten up your home and impress your guests! It is a beautiful piece that just encapsulates the whole vibe of a celebration, which makes it a perfect edition for this Eid Shopping guide. This light would make for a great centerpiece during the dinner too.
Feature Image Source
For more such stories follow Local Samosa on  Facebook,  Instagram,  Twitter, and Telegram.