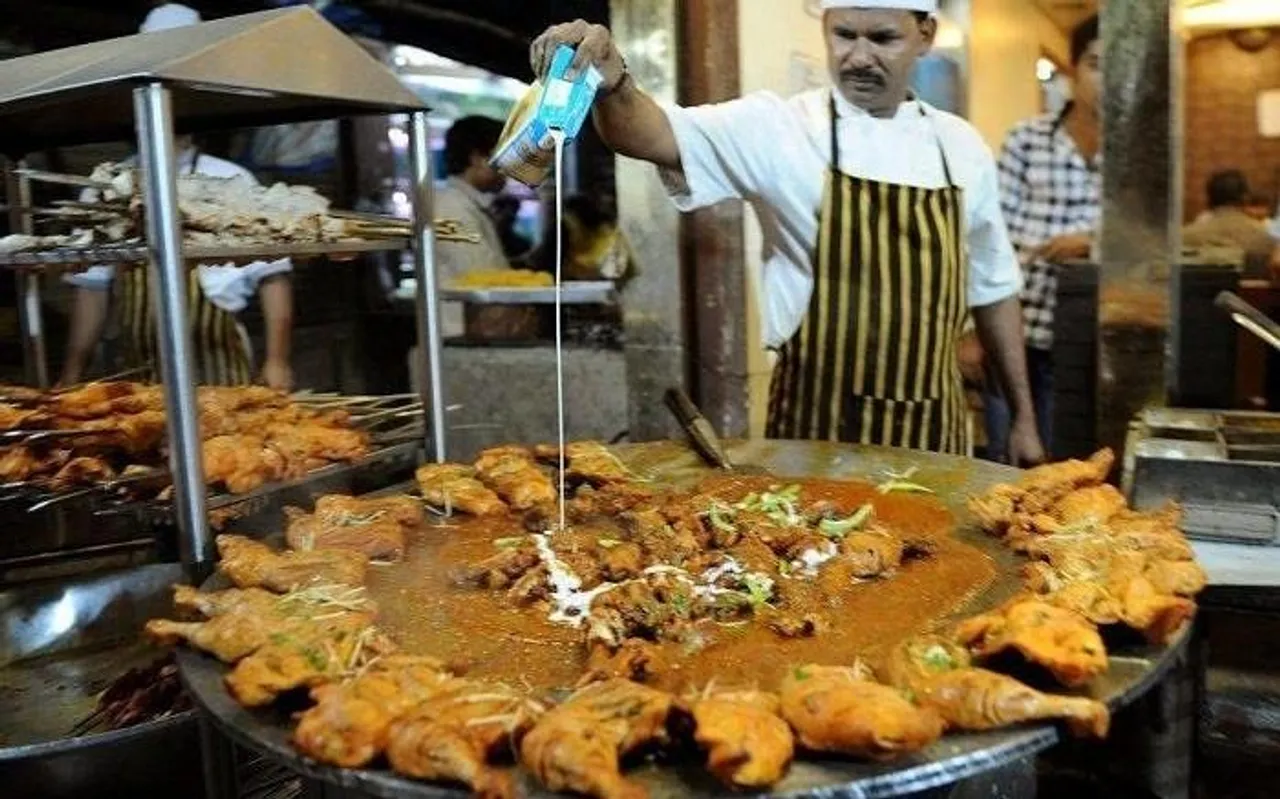 We were recently invited on a food walk to Bohri Mohallah in Bhendi Bazaar by The Saifee Burhani Upliftment Trust (SBUT) and it was all about mouthwatering kebabs, tikkas, and other staple non-veg dishes. If you call yourself a non-veg lover, you should definitely do a Bhendi Bazaar food trail, especially during the month of Ramzan as it's all worth it.
Located near Mohammad Ali Road, Bhendi Bazaar is home to the Bohra Muslim community as well as a multitude of stalls and old eateries providing a plethora of delicious non-veg food. This iconic market has been seeing a massive redevelopment by The Saifee Burhani Upliftment Trust (SBUT) over the last few years. The first phase of this redevelopment has been finished and it has made Bhendi Bazaar even more organized and that's why we now have most of the popular food joints of Bhendi Bazaar in one place. And, so we decided to do a Bhendi Bazaar food trail with SBUT, and here's what we tried and what you should, too!
1. Tikkas, kebabs, and more at Haji Tikka Kebab Corner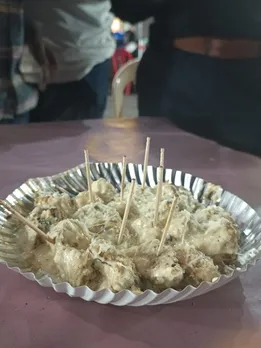 Running successfully since 1981, Haji Tikka Kebab corner was our very first stop. It is a must-visit if you love seekh, kebabs, and tikkas. Dahi Lassuni chicken, Mutton seekh kebabb & Kofta and Chicken Cheese Biada were our favourites. The meat was just so tender and juicy that we couldn't stop eating them.
2. Mutton Bhuna sandwich, Gurda Butter, Malpuas at Shabbir's Tawakkal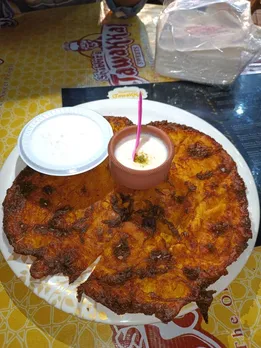 Though Shabbir's Tawakkal is popular for its iconic sweets, especially Firnis and Malpuas, but their rolls, barbeque items, baida roti, and Tawa pulao are equally delicious. Our food picks from this eatery were chicken Kathi roll and Mutton Bhuna Sandwich, which are also a crowd favorite. If you happen to be a hardcore non-veg foodie, you should also try their Butter Gurda Bhuna with pavs. It comes loaded with butter and a very flavourful thick gravy.
3. Slow-cooked Nalli Nihari, and other meat gravies at Surti 12 Handi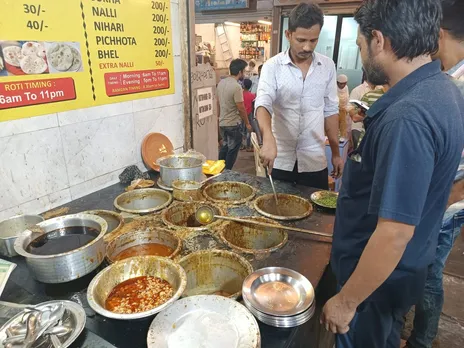 If you are at Bhendi Bazaar and haven't been to Surti 12 Handi, then you are definitely missing out on a lot of good stuff. If slow-cooked meat is what you crave, and Nalli Nihari and Paaya is your game, Surti 12 Handi is a must-visit. Started in 1938, this eatery offers lips-smacking paaya, nalli, and nihari that are slow-cooked for 10-12 hours on an Angethi. The meat will melt in your mouth and we would suggest you try Nalli Nihari with their signature and massive Moghali Rotis.
4. Sanju Baba Chicken, Paaya, and more at Noor Mohammadi Hotel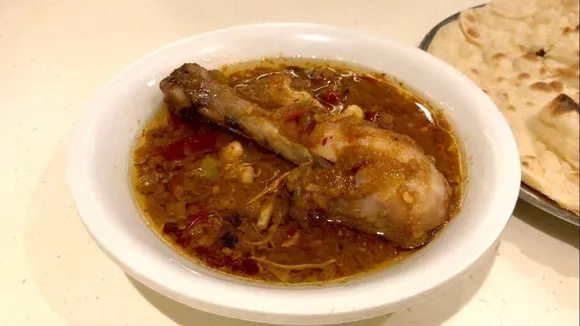 One of the oldest eateries in Mumbai, Noor Mohammadi Hotel was started in 1923. It is another must-visit for its Mughlai dishes, especially the iconic Sanju Baba Chicken. This dish was curated by Sanjay Dutt himself and is a crowd favourite. Other than this, you should also try their Nalli Nihari, which is always served piping hot, ready to melt in your mouth.
5. Kunafas at Kunafa Bytes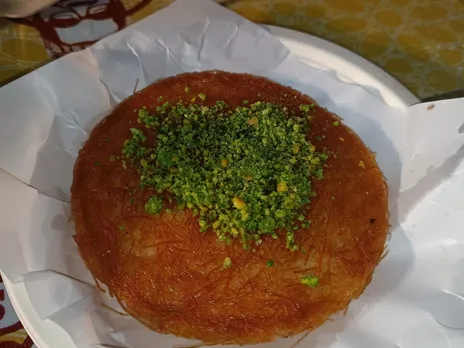 Now, if you are done eating the non-veg feast, we'll suggest you give the Kunafas at Kunafa Bytes a big bite. Made with kataifi and cream cheese, their Kunfas are out of this world and taste heavenly. Stop at their outlet and enjoy a heartwarming and sugar-packed bite of their Classic Kunafas and fix your sweet cravings.
6. Hand-churned icecreams at Taj Ice Cream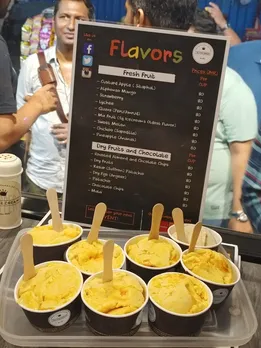 Taj Ice Cream has been serving hand-churned ice creams since 1887. And they are definitely an expert as well as one of the best ice cream places in Mumbai. Pick from their delicious 16 varieties, including sitaphal, mango, strawberry, litchi, and guava, and end your feast with it. We personally loved their Mango scoops and would really want you to try them.
For more such stories follow Local Samosa on Facebook,  Instagram,  Twitter , and Telegram.