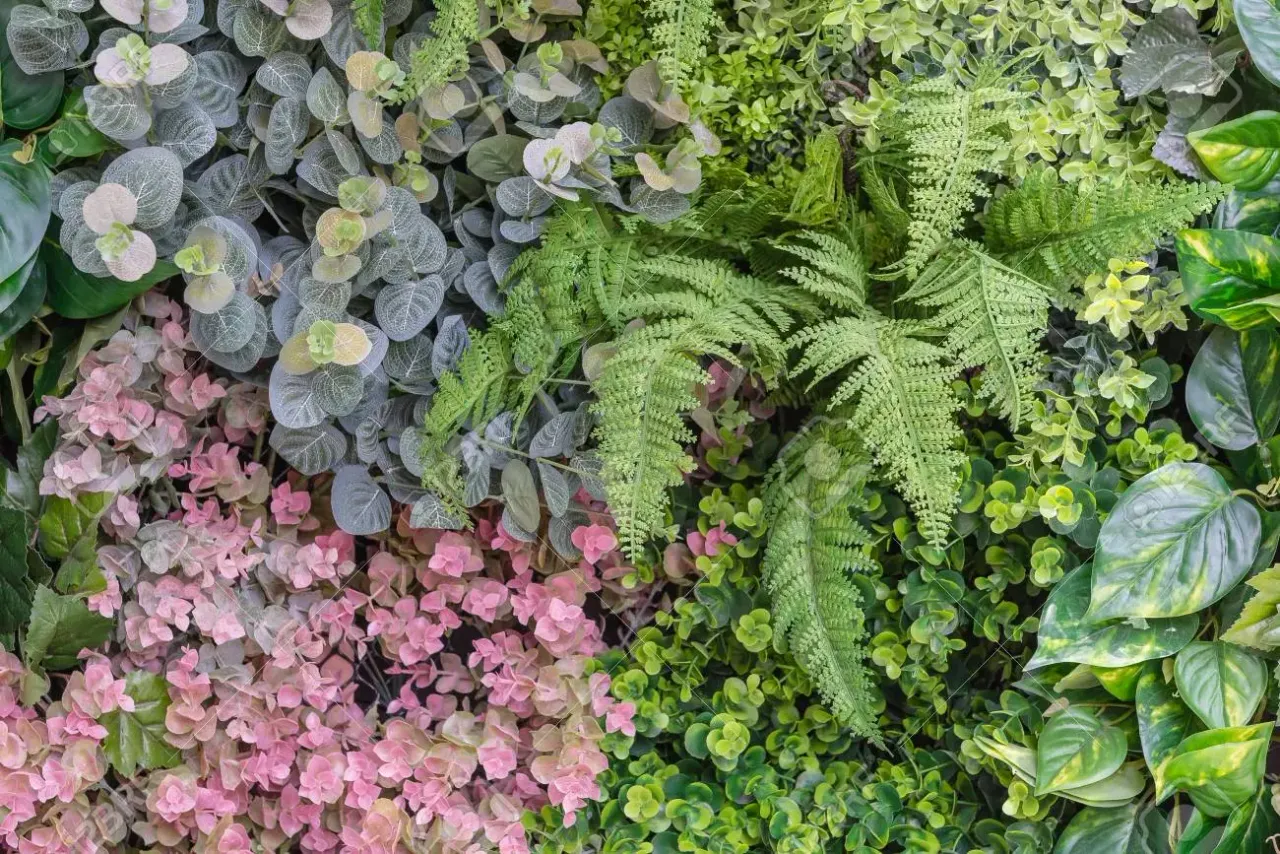 What is better than gardening for a plant lover to relax and calm yourself after a long weekend? Here is a list of plant nurseries in Jaipur to help you start your Zen journey.
Jaipur is one of the most beautiful and vibrant cities in Rajasthan, and a lot of tourists visit this city to experience the rich culture and heritage. As the city is moving more and more towards industrialization there is a need to protect the environment and diversity of Jaipur, and planting more saplings is a good way to start doing that. It's great to have plants in your home, or other premises, whether they are flowers to brighten up your garden or fruit plants in the backyard or regular plants for both outdoors and indoors to add to the greenery. Here is a list of Plant Nurseries in Jaipur you must check out!
1. Paudha Ghar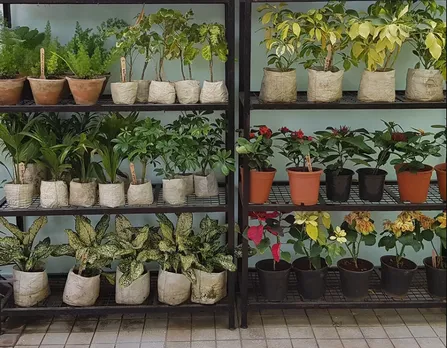 Paudha Ghar has a really wide variety of plants and seeds from which you can choose. The establishment itself is quite new, but they rose quickly among the ranks due to their quality. You can get almost all the gardening essentials here, and the staff is pretty helpful too. Their Instagram also has a lot of valuable information for people who are just starting to explore this new hobby. You can order plants online from them if you can't visit them.
Contact: +91-9829073260
Where: 331, Udai Marg, lane no.7, Raja Park
2. Uplant Garden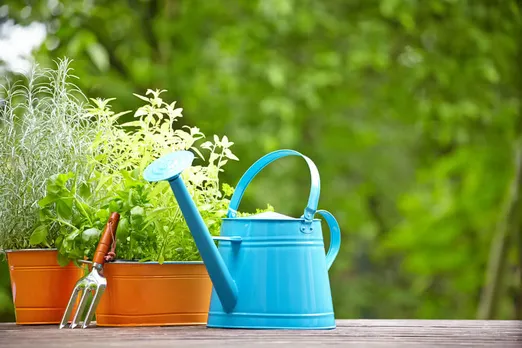 This place is also a good option for all nature enthusiasts to get their plants and gardening tools. They have a brilliant range of plants from Kitchen herbs to Bonsai trees. They are quite active on social media too and are always available to help you with your plant-related queries. You can visit their site to order online as well.
Contact: (+91) 9636854466
Where: B7-7A, Navdeep Vihar, Bhura Patel Marg, Gandhi Path W, Vaishali Nagar
3. Vinayak Nursery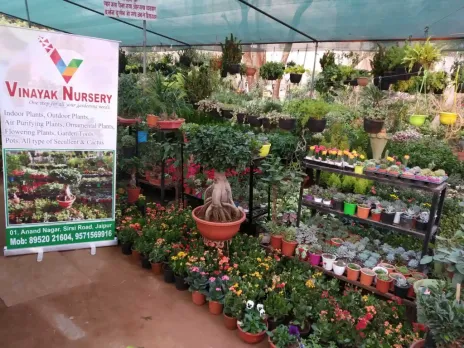 For the best collection of cacti and succulents, you can trust them. All of their plants are beautiful and of great quality, but their cacti and agricultural products are quite famous. It is a must-visit place if you're looking to upgrade your lawn, they even provide lawn care services if you're just starting.
Contact: 089520 21604 / 070622 61000
Where: 01, Officers Campus Extension, Hanuman Nagar Extension, Anand Nagar
4. Green Theory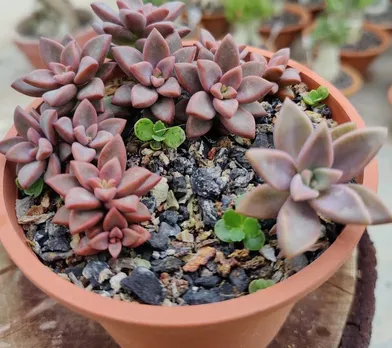 Hands down one of the bests in business when it comes to succulents, adeniums, and cacti seeds. Their plants and seed collection are unique as they have a lot of hybrid plant seeds available. If you're looking to amp up your succulent collection, then do visit this place.
Contact: 093526 80407
Where: 90 Patel Colony, Sardar Patel Marg, C Scheme
5. Neel Kamal Nursery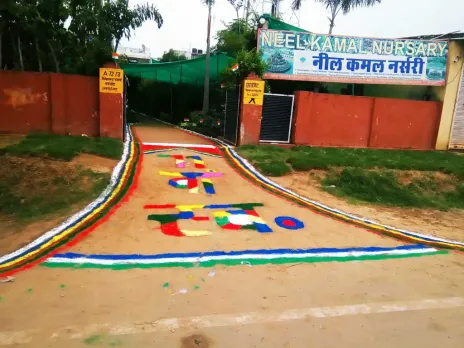 Neel Kamal Nursery has been around for about 20 years, and it is the best place to build your garden at an affordable price. They have a beautiful collection of flowers and house plants. They also provide services like lawn care and mowing.
Contact: +91-9351409212
Where: A 72-73, Naya Khera Rd, Vivekanand Colony, Ambabari, Naya Khera, Vidyadhar Nagar
6. Ozone Plant Nursery
If you are looking for a breathtaking collection of flowers and fruit plants, then this is the place for you. It is heaven for nature enthusiasts. They deal in ornamental plants and flowers, and so if you're looking for a gift for someone who loves nature and plants, then this is the place for you. Their Instagram page is also quite helpful as they post a lot of helpful things related to gardening on it. They also prepare gift pots that are just stunning and a perfect gift for everyone.
Contact: 097820 53420
Where: D-29 A, Chandra Niwas, Subhash Marg, C-Scheme
For more such stories follow Local Samosa on Facebook,   Instagram,   Twitter, and Telegram.