In an era of e-readers and binge-watchers, if you happen to be a bibliophile who still smells the book first, carry it like a precious thing and love turning the pages, then head to Flora Fountain's book street to see an ocean of books right in front of your eyes.
If there's a list of things to do in Mumbai, visiting and buying books from Flora Fountain's book street would be a must. Every morning at 10 am, the blue plastic sheets are removed from the stacks of books making every human around look like dwarfs. The sellers take their places and start calling out to passersby like the vendors you see in any local market. They'll ask what kind of books you are looking for and what genre or writer is that you are in awe of, and the moment you tell them, they'll definitely get something for you.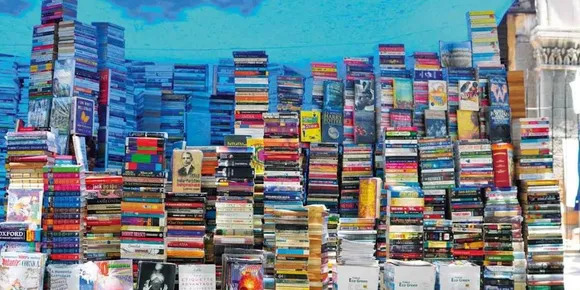 This iconic book street is standing tall for the last 60 years and is definitely a heaven for all book lovers. From the classics to new bestsellers, from fiction to non-fiction, poetry to academic, originals to secondhand books, Flora's book street has everything right on its stacks.
Popularly and fondly known as 'Book Street' by its visitors, this stretch of the pavement runs right opposite the gorgeous Flora Fountain. Calling these stacks as stacks would definitely be an understatement as it's more like massive walls of books. Some vendors have even arranged them in a way that it feels like you're standing inside a box of books.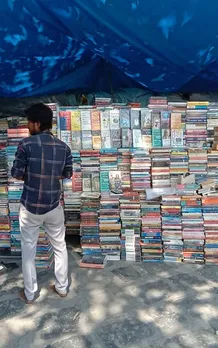 Starting from just Rs.10
Another thing that makes this book street iconic is the price at which the books are available. You can find childrens' books starting from just Rs.10, while a copy of books like Orwell Remembered (a biography of George Orwell), can be purchased at just Rs.150. All such books otherwise will cost you at least a thousand rupees online. The sellers are polite and well-versed with each and every book they have, and they will be more than happy to help you.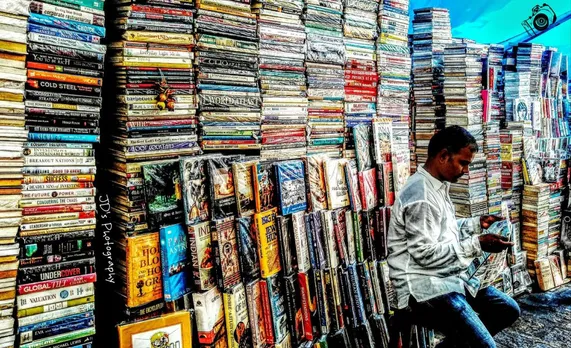 If you are confused about buying a new author and unsure whether or not you'll like it, you can simply return the book and the seller will give back 75% of the price you had paid. This iconic Book Street receives new books almost every day. Most of them are from bookstores that don't want to keep the old stock. There are also many book lovers who sell their books at second-hand rates.
What to buy and where:
For children's fiction books: Jagdeep Pandey Books, the first in the line
Old Penguins classics and comic books: Amarjeet Books, located next to Communications Electronic Store.
Non-fiction and copies of popular books like The Fault In Our Stars, The Lee Child: Dilip Book Store
Dictionaries, Reader's Digest, and Encyclopedias: Friends Book Stall
Archies Digest, Tinkle, and other light-hearted books: Roy Books
Where: It's located at a five-minute walk from Churchgate Railway Station, and a 20-minute walk from the Chhatrapati Shivaji Maharaj Terminus. But we suggest you take a cab and enjoy some chilled nimbu pani after buying your favourites.
For more such stories follow Local Samosa on Facebook, Instagram, Twitter, and Telegram.