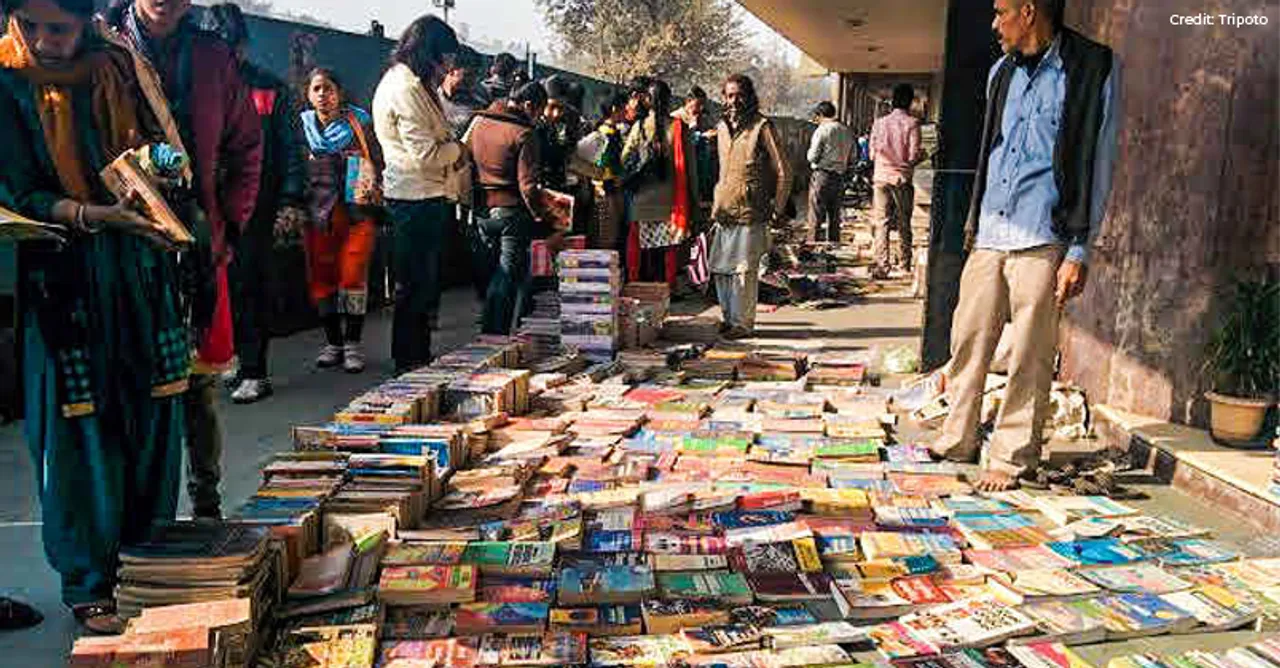 Amongst all book markets in Delhi, Daryaganj Sunday Book Market had a special place in the hearts of Delhiites that has still not changed even after its relocation to a new place!
Markets have always been a great representative of the old lifestyle in Delhi and its culture. Hardly can one ignore the fact that markets like Chandni Chowk and Meena Bazaar have been part of Delhi's heritage that, even if not locals, domestic and international tourists love to explore on their visits. One such market, an appealing attraction for bibliophiles, have been for year is the popular Daryaganj Sunday Book market.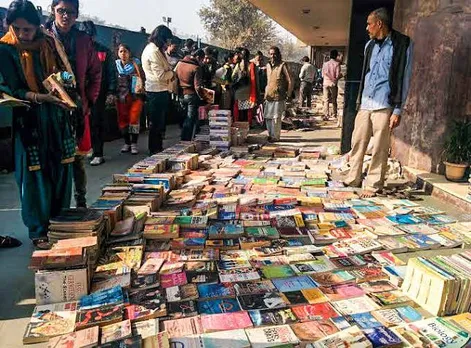 Set up on Sundays only, this market seems to have been existing since the 1960s but has witnessed many relocations with time. Also known as Sunday Patri Kitab Bazaar, it was first established behind the popular Jama Masjid near Kasturba Gandhi Hospital. Documents have it that during this time, there used to be only four to five vendors selling the books that would be second-hand, collected from Kabadiwalas.
With time, the market saw several relocations around Jama Masjid and the Red Fort. Ultimately, it happened to be fixed on the pavements of Netaji Subhash Marg and Asaf Ali Road, giving the market an 'L' shape as the number of vendors also rose to nearly 250. Until 2019, the bazaar was stretched from Golcha Cinema to Delite Cinema, both of which were closed.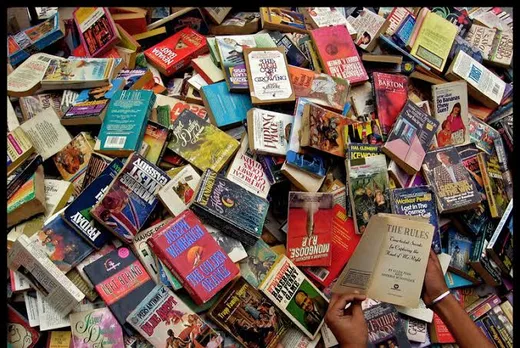 After the Supreme Court ordered to shut down the market that had become a cause of traffic congestion, the market remained closed for a while. But, to book lovers' relief, it was opened again at Mahila Haat, near Delhi Gate metro station on Asaf Ali Road.
This recent relocation, however, changed various decades-long customary of people to wander through streets to pick out their favourite books and novels in an informal market since the Mahila Haat paved the way for it to be cleaner and organized for the readers. Although, reports claim that the vendors were not happy with the new settlement and had also staged protests against the relocation, all of which did not yield positive results.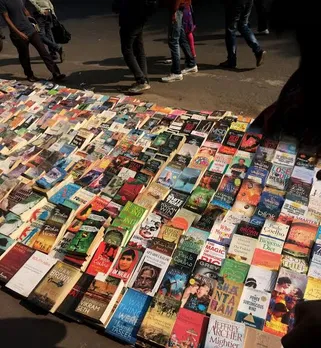 Now, walking through Mahila Haat in this new Sunday market, allows one to explore the variety of genres, and one can choose from second-hand novels, children's books, colouring books, biographies, quiz books, memoirs, coffee table books, Mangas, comics, encyclopaedias, books for competitive exams and ancient books.
You would come across people saying that they even had to chance to pick books at costs as low as Rs 10! Whether you believe it or not, this market surely offers books at dirt-cheap prices. One of the major reasons for it could be the fact that they are second-hand and placed on the ground with dust covering them from all sides.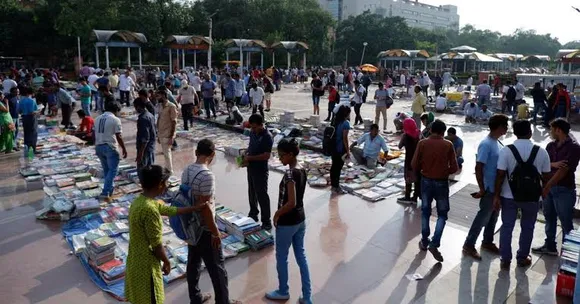 Apart from this, there are fair chances that you land up getting the first signed copies of various books and novels here. It just requires your sharp eyes and patience under the sun if you have visited during summer. Since vendors are not very much interested in offering carry bags, it is advised to have your own.
While you can bargain with the vendors for the price you want, and there are times that they might agree with you, you must also be ready for some of them not getting ready to reduce the cost. In such cases, either find those books with other vendors.
It is also easy for you to come across a few stationery items, along with some antique products from the bygone eras here. Unlike before, now, as the market decks up at Mahila Haat, the crowd appears less and with the definite motive of purchasing books. The more organized space is also aimed at reducing the cases of pickpocketing, which was a common feature at Daryaganj.
Another minor change that can be seen among the vendors is that they have now opted for the digital mode of transaction. We would still advise carrying cash with you as many would still not have it. And, you would definitely not like to miss buying your favourite book!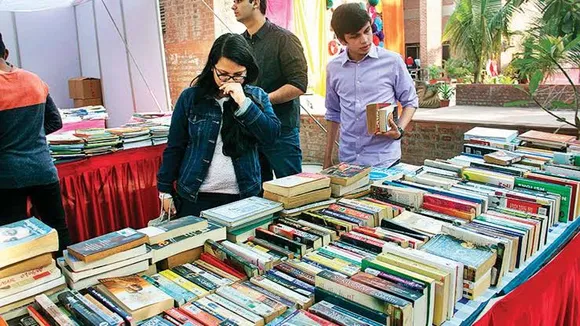 However, what has not changed is the tea-seller who used to serve tea to the vendors and a few customers at the old location of this book market. He can be seen roaming around here too. Back in Daryaganj, those big book shops still exist that sell books in kilos! If you want to visit a better place to purchase some clean and dust-free books, you can still visit those stores. After all, Mahila Haat is not much far away from Daryaganj.
Irrespective of the locations, what can never change is the interest of a book lover to visit this market and the urge to look at every colourful text and graphic that emerges from these books!
For more such stories follow Local Samosa on Facebook, Instagram, Twitter, and Telegram