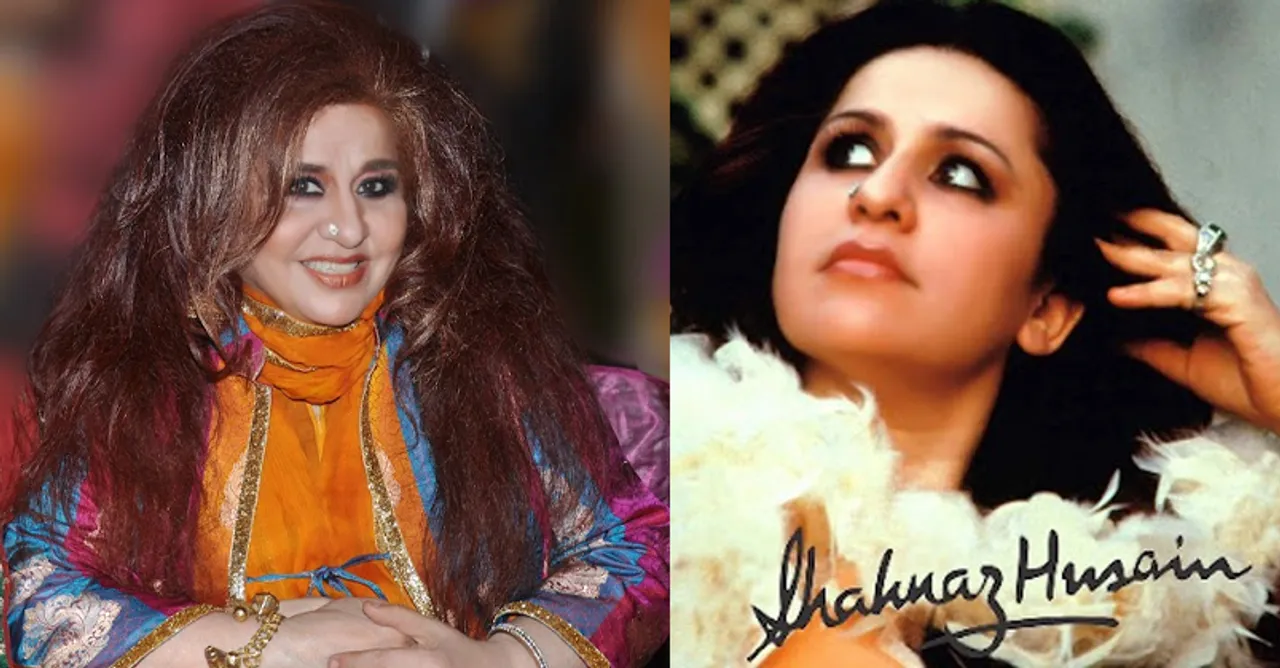 Shahnaz Husain started her first herbal clinic in Delhi, in her own home in 1971, after adopting the concept of Ayurveda, Herbal care, and cure.
Shahnaz Husain is a name that doesn't need any introduction. She started her first herbal beauty salon in 1971 and gradually took it to the International level. She is the pioneer of herbal beauty care in India and has received international acclaim for the same. Shahnaz Husain is a recipient of Padma Shree, a case study at Harvard University, and under the aegis of the Shahnaz Group of Companies, she has around 1, 50,000 stores in 138 countries. She opened the first foreign Shahnaz Herbal franchise clinic in London in 1982. From getting married at 15 to running an entire English magazine to becoming one of the most successful entrepreneurs back in the 70s, Shahnaz Hussain's journey is inspiring
Abhishansa Mathur was in a beautiful conversation with Shahnaz Husain about her early life, the journey of starting the Shahnaz Husain Group, challenges, and a lot more. Read the excerpt from the interview below.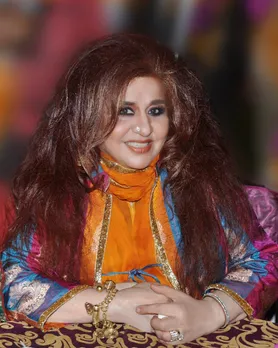 1. Can you tell us something about yourself? 
I am making constant efforts to beautify the skin of people with herbal beauty products. Presently, I am the Chairperson and Managing Director of The Shahnaz Husain Group of Companies.
While my husband was posted in Tehran in the 60s, I worked my way to leading beauty schools in the West to learn cosmetology and cosmetic therapy in London, Paris, New York, Germany, and Copenhagen. Seeing the damage caused by chemical treatments, I started searching for a natural alternative and studied Ayurveda on my return to India. I started my first herbal beauty salon in 1971 in my own home. I extended my global network of salons through a unique franchise system.
2. Please share the What, When, & How of starting your brand, Shahnaz Husain?
I started my first herbal clinic in Delhi, in my own home, in 1971, after adopting the concept of Herbal Care and Cure. Over the next few years, I established the Shahnaz Husain Group. I started formulating my own products based on Ayurveda. We also started formulating therapeutic products, especially for skin and hair problems.
I had inherited faith in herbal therapy from my family. We used to always follow natural beauty care at home. My study of Ayurveda convinced me that it could offer the answers to modern beauty care.
The brand became known, not only for general care but also for the treatment of specific skin and hair problems with natural beauty remedies based on Ayurveda. With a track record of five decades, we have gone from strength to strength and have stood the most exacting test of all, the Test of Time. Much more than I ever dreamed has come true! Today, ours is the most trusted brand in the Indian herbal cosmetics industry.
3. You established your name as a women entrepreneur in back 1970s. Can you walk us through your journey so far? What was your inspiration?
I got the idea to start an enterprise while in London. "During my training, I came across instances of damage caused by chemical substances. It prompted me to come up with a totally new concept of herbal beauty care and cure. At that time, such a concept did not exist. I knew that the only way I could implement my ideas was by starting my own herbal salon and implementing my ideas of herbal and customized beauty care. My husband's next posting was in Paris, but we decided to go back to India as I felt it was the right time to introduce the concept. I opened my first salon in 1971 with a loan of Rs. 35,000 from my father. We started small by formulating products and devising treatments for skin and hair problems. Soon, we got recognition in both domestic and international markets.
In 1982, At the Festival of India, London, I received a counter in the perfumery section at Selfridges. In the face of fierce competition, to stand alone and sell India's ancient civilization in a jar was not easy. To everyone's surprise, my consignment sold out in three days, breaking the store's cosmetic sales records. Then there was no looking back. I moved on to Harrods in London, Galeries Lafayette in Paris, the Seibu chain in Japan, La Rinascente in Milan, and El Corte Ingles in Spain.
4. What are some challenges that you faced while running Shahnaz Husain? When you started VS Now?
Entering the International market was the biggest challenge. Back in those days, India did not have a standing in the International market, but I decided to attend the International Beauty Congresses, and I spoke about Ayurvedic beauty treatments and tried to garner attention toward herbal healing. I stood my ground and sold Ayurvedic magic, introducing people to something they had never experienced before. But, over the years, I experienced the increasing demand for Ayurvedic beauty care across the globe. Needless to say, it wasn't possible without a firm faith in my own abilities and in Ayurveda. It carried me through all the hardships.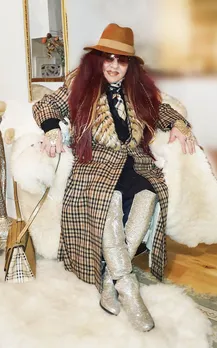 5. What according to you makes the Shahnaz Husain group stand out amongst other brands?
Our business has flourished for five decades by harnessing India's ancient herbal healing and offering it to our customers in its purest form. We believe that nature is the cause as well as the cure, and we live by that belief through our business model itself. Customization of beauty treatments by way of personal diagnosis and clinical prescriptions is our way of giving back to the world.
Also, our unique franchise system means we can rapidly grow and expand faster. Any franchise that stocks Shahnaz Husain products has mandatorily been trained in its benefits, ingredients, and usage. We work dedicatedly with dermatologists to remain abreast of the latest developments and to understand how best we can incorporate them into our products. The organization lives by the values and philosophies, in accordance with which we continue to steer the organization towards further growth.
6. How are you using Social Media to promote your homegrown brand?
Today, it is a digital world, and all of us have to adapt to new methods of communication for effective branding. The internet has changed the way we do business and today e-commerce and online shopping are the order of the day. An online store seems to have become the ultimate shopping destination. It suits our brand since all of our products are based on individual needs and skin types. The online shopper can find an individual skin type or hair profile and may select products accordingly. Of course, this means the improvisation of databases, which e-commerce is prepared for, and that benefits us. We reach more customers through our websites and social networking sites as well. Regular sections such as "Ask the Expert" on the website are specially designed to address public queries.
7. What is your 5-year plan for the Shahnaz Husain group? 
The group plans to include concentrated international branding and would appoint distributors in new markets. Currently, the Shahnaz Husain Group exports to countries around the world, including those in the EU, UAE, UK, US, and many other countries in the Asian and African sub-continents. We will continue to extend our franchise business in India and abroad, setting up salons, spas, beauty training academies, and retail outlets in all potential markets.
8. Can you share your business model with us? 
The Shahnaz Husain franchise offers an established business model with a proven success rate and efficacy. In fact, it has established tremendous international goodwill. The Shahnaz Husain Group has a large network of over 400 franchise salons, beauty academies, and retail outlets in India and abroad, operating under this Franchise system. The franchisee obtains the right to use the Shahnaz Herbal name and treatments, as well as enjoy a margin of profit on the sale of products.
The franchisee, in turn, has to acquire training in beauty, specialized treatments, and products at Shahnaz Husain's beauty training academy and also meet the stringent requirements of a name that has become internationally known. Those who wish to start their own salon and take up the Shahnaz Husain franchise should have an entrepreneurial spirit and commitment to excellence, apart from financial stability and the capacity to invest.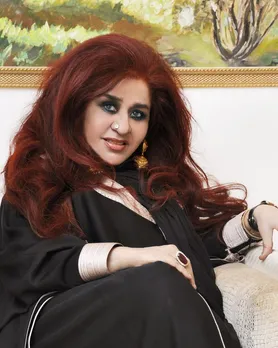 9. One advice/suggestion you'd like to give aspiring entrepreneurs out there.
Professional qualifications, vocational training, and skill development are the keywords now. It is essential to acquire professional and vocational training in your field. If you can get advanced training or specialization in any field, it can be a real advantage. Believe in yourself and your abilities.
When I look back at my journey so far, I realize that much more than I ever dreamed has come true. It is important to believe in your dreams and do everything within your power to make those dreams come true. Hurdles did come up in my life, but I have always tried to meet them as challenges and opportunities with my desire to excel, my relentless determination to succeed, an iron will, steel grit, and sheer hard work. If you want to achieve something and you're willing to persevere, trust me, you'll get there.
10. One Anecdote you would like to share?
I was married at the age of 15 and became a mother by the time I was 16. Life seemed perfect, but I was bored with the drudgery of endless routine. I wanted to achieve something and make a difference. I liked beauty and making other women beautiful. So, I thought if I would become highly qualified in my field, I would have the world at my feet. I decided to work my way to the prized institutions of the West to learn cosmetic chemistry and cosmetology.
I was not a graduate and got married straight after school. But, I loved to write, so I started writing articles for the Iran Tribune on various subjects. I was asked to contribute 1000 words per week, and as the response was so good, they asked me to handle all the features in English, and soon I was running the entire English magazine – cover to cover.
There were only manual typewriters those days, and I would be typing furiously to meet the deadlines. I remember that my fingers became sore and started bleeding. I would tie bandages and continue typing, oblivious to the pain. Finally, I had to seek medical treatment, and the Russian doctor told me, "If you don't stop typing, I will have to chop off your fingers." I will never forget the emotional upheaval. I knew I could not stop writing and really needed the money for my education. So, I looked at my fingers and quietly murmured, "Doctor, how much?" – I thought even if he cut off the minced part – I would still have enough left. I was desperate to continue so that I could pay the fees for my studies. I needed to earn money to pay for my education.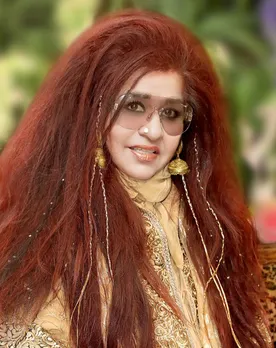 He was amazed that my first thought or anguish was not about the fingers I would lose! This incident made me believe that in life, it is not what you want that is important, but how badly you want it matters. It made me believe in myself and my own abilities. It was fascinating that despite lacking high educational qualifications, I earned to educate myself.
11. Your happiest or cherished moment/achievement you would like to share.
I have always fought for the recognition of Brand India and Ayurvedic Beauty Care in the International market. The most rewarding part of this journey is representing India at World Entrepreneurship Summits, Congresses, and Seminars and achieving international recognition and prestigious international awards for my Ayurvedic Innovations. I was invited to speak at Harvard Business School on how I created an International brand without commercial advertising and became a Case Study there for brand creation. Now, I am a Subject at Harvard for "Emerging Markets" in recognition of the International market created by my Ayurvedic beauty care.
12. Take on the current beauty industry.
Due to COVID-19, there was a setback in figures worldwide. The negative impact of the pandemic was felt in the retail of high-end skin and hair products, make-up items, and fragrances. There was a 55% percent decline in cosmetic sales. However, the aspect that has seen a surge in growth is e-commerce, and the online beauty business, as compared to brick and mortar retail shops.
Globally, online sales post-COVID are said to be twice as much as pre-COVID sales. Beauty brands responded quite positively by predicting future demand for products and started paying more attention to the manufacturing of hand sanitizers, hand washes, and related products. Today, retail business has picked up, and the people's preference is for organic, ethical, and hygienic products due to increased awareness of good health.
Quick 3:
1. Your morning ritual & Your night ritual: Yoga in the morning and reading at night
2. One product you swear by: My daily herbal pack a.k.a Home Pack.
3. Your beauty essentials: My favourite beauty essential is my Perfume
For more such stories follow Local Samosa on Facebook, Instagram, Twitter, and Telegram.